[Music + Video] My Meditations By Diana Hamilton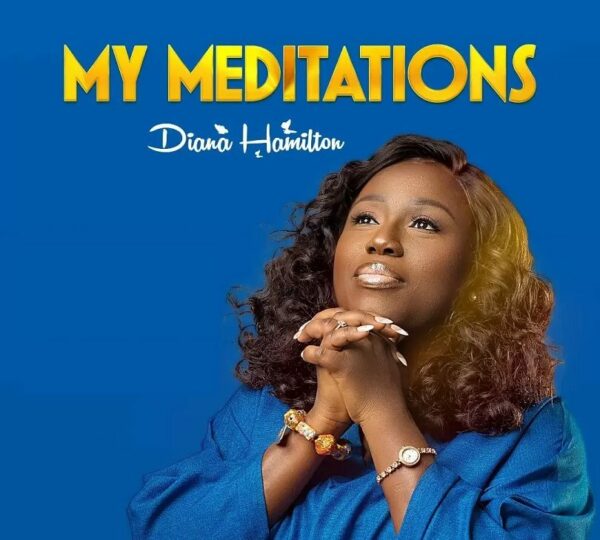 Renowned Ghanaian Christian music minister and songwriter, Diana Hamilton blesses her fans
and music lovers with a new single called "My Meditations".
My Meditation by Diana Hamilton in a highlife groove reflects on the Grace of God in its entirety and its ability to bring us from nothingness to a place of abundance, prominence and influence. Thus, Diana declares "for all that God's Grace has accomplished in me, let even the meditation of my heart be acceptable in your sight".
Sharing the inspiration behind the new song, Diana Hamilton said "These are the words that inspire my meditation, and I pray that it shall inspire your meditation too and cause you to know that he is more than able to do all things and to protect and provide for you even in times of need and danger. I may not be able to express my appreciation to God for all that He does for me through my words but I pray that my heart, your heart, will always express our appreciation of his goodness." – She added.
The Ghanaian singer Diana Hamilton who has become one of Ghana's biggest exports when it comes to music. She has already released two songs this year, "The Name of Jesus" and "Pentecostal Praise Medley" both of which are doing well and blessing lives.
Watch Video & Download Audio Below;