I Am That I Am By Bukola Adenekan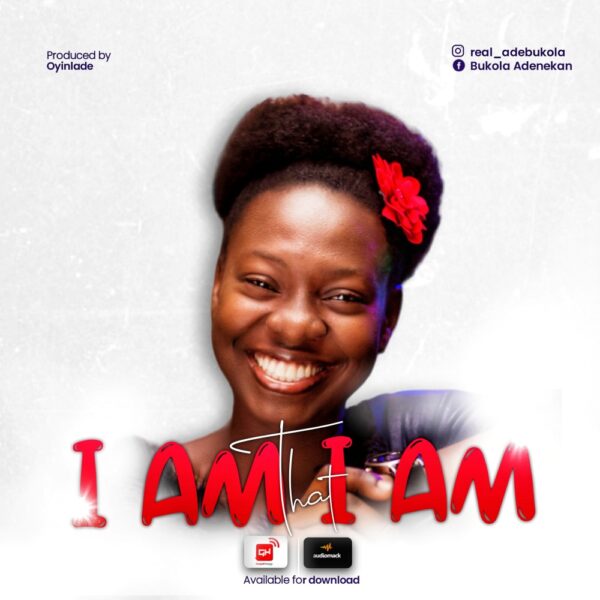 Gospel music minister, Bukola Adenekan has released a brand new single titled "I Am That I Am".
Produced by Oyinlade, this is a psalm of worship that elevates the name of God. According to the 'Maa Yin Jesu' crooner: "We call Him different names, for some He is JEHOVAH, to others, He is EMMANUEL, and also to others, He is ELOHIM.
GOD calls himself the I AM THAT I AM. "And God said unto Moses, I Am That I Am: and he said, Thus shalt thou say unto the children of Israel, I Am hath sent me unto you" (Exodus 3:7–8, 13–14)".
Bukola Adenekan is an upcoming Nigerian Gospel singer who serves as a lead vocalist at Christ Apostolic Church, Light Citadel, Lagos. She is currently pursuing a Diploma in Music at Mountain Top Conservatory of Music.
The praise and worship leader debuted her official single and praise medley, "Maa Yin Jesu" in 2018, and later in 2021, the video was also released. Other songs to her credit include "Ebo Ope" and "Yin Baba".
With two successful editions, Bukola Adenekan is also the convener of "End of the Year praise", an annual praise concert that takes place every December.

Stream & Download Audio Below;