TREM Devotional - Connect To One Another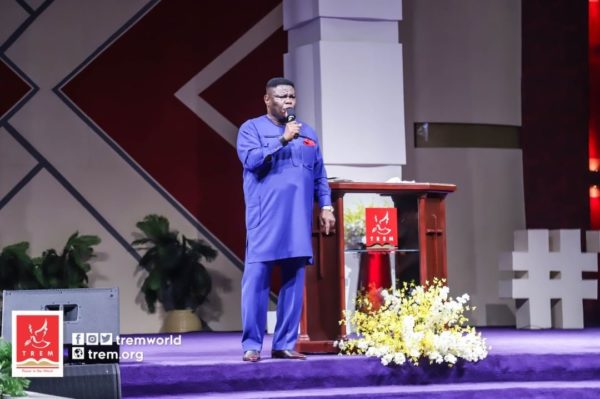 Wisdom For The Day Devotional 11 June 2022 By Bishop Mike Okonkwo – Connect To One Another
TOPIC: Connect To One Another (TREM Devotional 11 June 2022)
"Two are better than one; because they have a good reward for their labour" Ecclesiastes 4:9 (KJV)
MESSAGE:
We are in a critical time. You need to understand that one of Satan's strategies is always to isolate and kill. He knows that if you are alone if you are not connected to anything, not linked to anything, it is easy for him to devour you. The book of 1Peter 5:8 says: "Be sober, be vigilant; because your adversary the devil, as a roaring lion, walketh about, seeking whom he may devour" (KJV). Notice that he is seeking whom he may devour. That suggests that he cannot devour everyone. He is looking for isolated people, so he can devour them.
This is not a time for you to be alone. There is nothing like solo success at this time. We need to connect to one another, we need to be together as a family, as friends and relations, and as brethren. If you are alone, you will be easily depleted and that is the strategy of the devil. You can never maximize your full potential by running alone. It is not possible because that is not God's agenda. It is not God's plan and it is not His modus operandi. There is nothing like solo success or solo victory in this life. You must understand what it means to belong to God's family. Everyone born into this world belongs to a family. This position automatically gives that child the privilege to be taken care of by the family into which it is born. If the baby decides and says, "I do not want to belong to that family" it will be very difficult for that baby to survive because no one will take responsibility.
In the same way, this is how God has structured life. Each person born should be well catered for. God has structured it that the family you are born into will ensure and take responsibility that you are well catered for. Now, in the same way, God wants us to belong to both His universal and local families. The moment you are born again, you become a member of God's universal family and He is responsible for everything concerning you. So, you need not fret.
Further Reading:
Ecclesiastes 4:9-12, Ephesians 2:19-22
Daily Bible Reading:
Morning – Ezra 1-2
Evening – John 19:23-42
Wisdom For The Day Devotional was Written by Dr. Mike Okonkwo; Is the Presiding Bishop of The Redeemed Evangelical Mission (TREM); a versatile man of God with over 30 years of dedicated service unto the Lord.