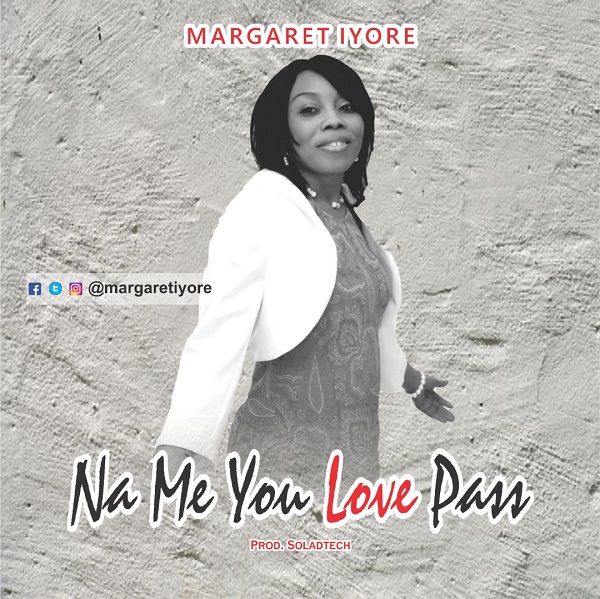 Gospel music minister Margaret Iyore is out with a new song which expresses the love of God and she aptly titles this one "Na Me You Love Pass."
The song which is in the Contemporary Worship genre uses many words to depict 1 John 4:19 - "We love because God loved us first."
Margaret Iyore goes further to speak on how God deals with us individually, using a tone down expression when she says: "Na Me You Love Pass." This is because when one catches the revelation and understanding of the love of God, it feels as if the individual is the only one God loves.

Margaret Iyore, known professionally as a Peculiar Priestess, is a Nigerian Gospel singer. She hails from Illushi in Edo State. Her Gospel music ministry started in Nigeria in the 80s. She has ministered in various renowned churches and functions as a soloist and praise/worship leader in the different States in Nigeria. She left for London in 2015 where she continued with her Gospel music Ministry for up to a decade. She's now back in Nigeria to continue to fulfill her calling.
Stream & Download Audio Below;