Revival House Of Glory Mid-Year Thanksgiving Service With Moses Bliss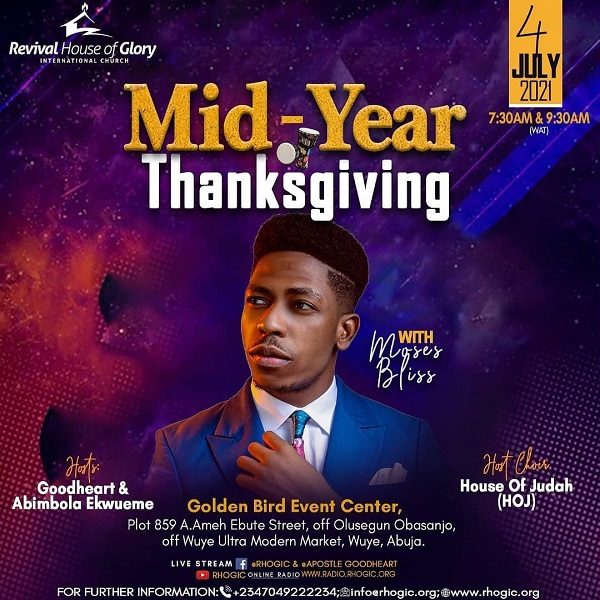 This Sunday is all about Thanksgiving! The Revival House of Glory International Church is set to hold a mid-year thanksgiving service at the Golden Bird Event Centre.
The thanksgiving service will host the convener of the 'Bliss Experience' and 'Faithful God' singer, Moses Bliss who will be ministering at the services.
Also, the host choir, House of Judah (HOJ) will be live at the church's mid-year thanksgiving celebration.
Date: 4th July 2021.
Time: 7:30am & 9:30am
Venue: Plot 859 A. Ameh Ebutte Street, Off Olusegun Obasanjo, Off Wuse Ultra Modern Market, Wuse, Abuja.
Revival House of Glory Church is an apostolic and prophetic center that is geared to gather, equip, activate and release. Revival House of Glory Church is under the leadership of Apostle Goodheart and Pastor Abimbola Ekuweme.