40 Hearty Cheers To Tasha Cobbs Leonard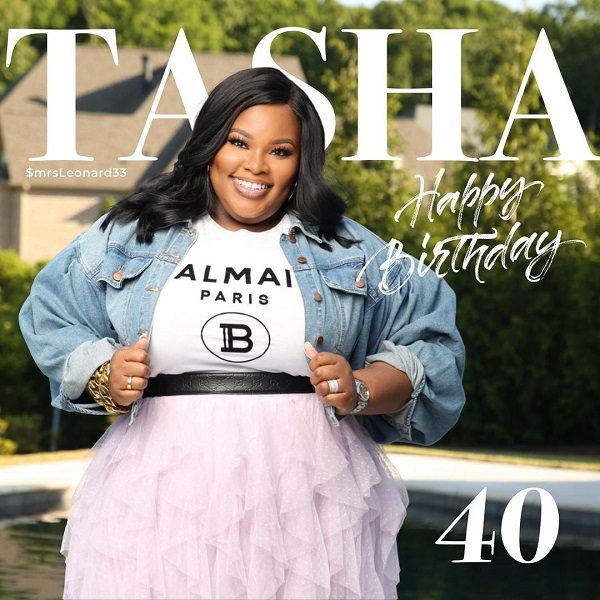 Hearty cheers to Grammy award-winning singer, Tasha Cobbs Leonard as she clocks 40 today.
The 'Break Every Chain' singer took to Instagram to cheer herself with a brief word "Hey 40‼️" accompanied by a stunning photo. Gospel music colleagues including Sinach, Chevelle Franklyn, Judikay, Dare David among others penned the celebrant a lovely message.
Tasha Cobbs Leonard is one of the most prominent artists in the gospel music industry. Her 2013 debut album, Grace, featuring the RIAA Gold-certified smash hit "Break Every Chain," continues to be one of the highest-selling albums of the past five years.
With her 2015 follow-up, One Place Live, Tasha Cobbs earned another GRAMMY nomination and multiple accolades, including two Billboard Music Award nominations, a BET Award nomination, and being named the Top Female Gospel Artist and the Most Streamed Gospel Artist of 2016 by Billboard.
In August of 2017, Tasha Cobbs Leonard released her most ambitious and intimate project to date, Heart. Passion. Pursuit. The unprecedented in-studio live recording made history in its first week, garnering more first-week streams than any gospel album in history (3 million). The project was the highest-selling new release of 2017 and remains the longest-running #1 gospel album in over three years. She recently earned her fourth GRAMMY® nomination for Heart. Passion. Pursuit.: Live at Passion City Church, a live retrospective featuring standout live arrangements from the hit album, along with powerful stories and testimonies that have become the hallmarks of Cobbs Leonard's live experience.
Tasha Cobbs have 'Heart. Passion. Pursuit', 'One Place: Live', 'Smile', 'Grace' among other songs and live performances to her credit. Tasha Cobbs Leonard is happily married to Kenneth Leonard.
Team Gospel Hotspot Cheers Tasha Cobbs on her Birthday.