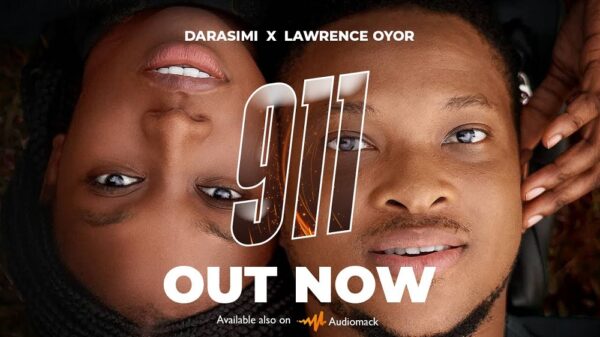 Darasimi Oyor and Lawrence Oyor have come together to create a beautiful worship single, "911".
The track is a reminder to devote our allegiance, commitment, and loyalty to Christ without hesitation. The couple's powerful vocals blend seamlessly with soulful instrumentals, creating a truly uplifting experience.
In addition to being a standalone single, "911" also serves as the official theme sound for the latest Mount Zion Productions movie, "30 Pieces".
The collaboration between Darasimi and Lawrence Oyor has resulted in a refreshing and inspiring track that is sure to touch the hearts of those who listen.
Watch Video & Download Audio Below;

Stream & Download Audio Below;