[Music + Video] My Lover By Isabella Melodies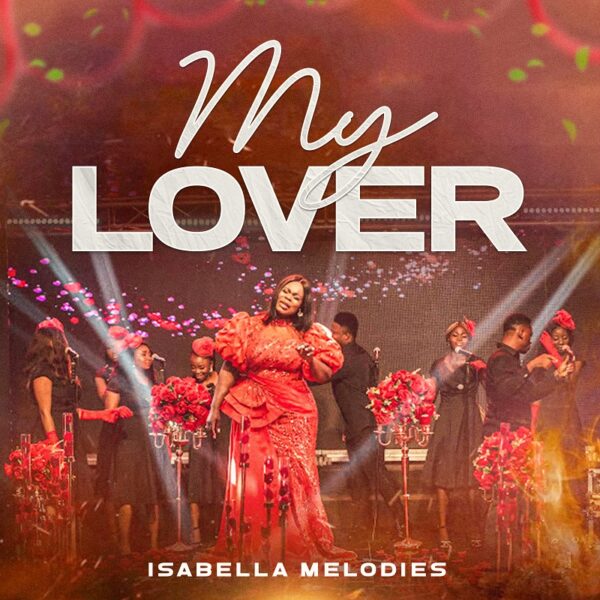 February is an exciting time of year, as people around the world celebrate love in all its forms. UK-based Prophetic Psalmist & gifted Songwriter, Isabella Melodies, has recently released a beautiful and heartwarming ballad titled 'My Lover', in honour of the one true source of all love, Jesus Christ.
The song's heartfelt lyrics remind us of the greatest act of love ever given; Jesus' willingness to lay down his life for our sake. The powerful message of Jesus' love is accompanied by a stunningly shot music video, directed by Sam Ibozi, produced by Evans Ogboi and Manus Akpanke.

My Lover is a song for everyone who desires to experience the love of Jesus in their life and share it with others. We invite you to listen to the song, and share it with your loved ones. With its powerful message of love and devotion, Isabella Melodies' My Lover is sure to touch the hearts of many.
Watch Video & Download Audio Below;
Stream & Download Audio Below;
Lyrics: My Lover By Isabella Melodies
Verse 1
Inspite of all my flaws and mistakes
You looked past my failures
And You chose me all the same
I don't know what I've done
To deserve You
So I sing this song of love
From the bottom of my heart
Chorus
My Lover My Lover oh
My Lover My Lover oh
I love the way You love me for me
My Lover My Lover oh
My Lover My Lover oh
I love the way You love me for me
Verse 2
I have found in You a friend that I can trust
Who will never leave nor forsake me
Through the sunshine and the rain
With You by my side, I'm protected
You've been constant through the seasons
You'll be faithful till the end
Bridge
I'm naked and not ashamed
Broken and not afraid
I love the way You love me for me
I'm naked and not ashamed
Broken and not afraid
I love the way You love me for me