[Music + Lyrics] Jubilee By Femi Matthew & Lifeline Music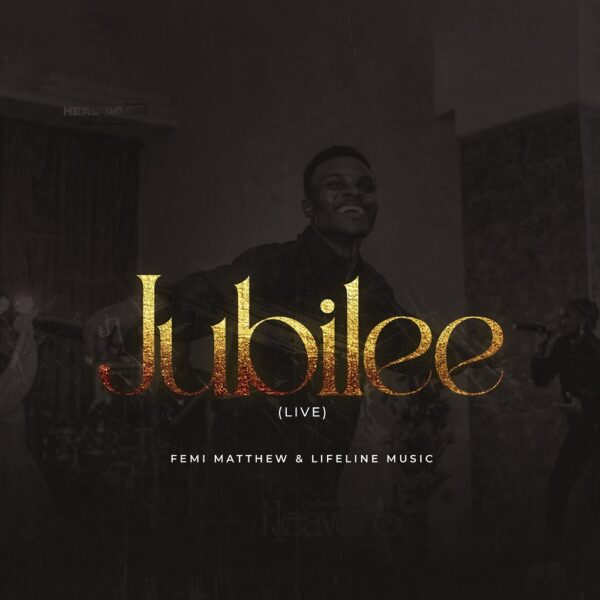 The long-awaited anthem is here! Come and be doused in preternatural joy. It bubbles, a fountain of delight leaping forth from the mouth of The Rock of Ages.
In a nation where all seems bleak and hopeless, we preach joy to the hearts of men, defying the world's system. It is indeed a time of refreshing.

Femi Matthew and Lifeline Music have immersed themselves in this sound and bring it as a gift to the earth.
Their first single "Jubilee" is an offshoot of their debut album, SOUND OF THE HEAVENS which was recorded at 'Heal Again '22 Live Concert'. They are prophetic songs for the season we're in as a nation, for the body of Christ and for persons who believe it for themselves.
"Jubilee" is now available on all streaming platforms. Come have a share in this contagious joy!
Stream & Download Audio Below;
Lyrics: Jubilee - Femi Matthew & Lifeline Music
Intro
Verse:
Jubilee! Jubilee!
Jubilee has come
Oh 3x
Jubilee! Jubilee!
Jubilee has come
Chorus:
We are tabernacles
Tabernacles
Tabernacles of Adonai
Sound of the heavens 2x
Jubilee has come
Interlude...
Verse:
Jubilee! Jubilee!
Jubilee has come
Oh 3x
Jubilee! Jubilee!
Jubilee has come
Chorus:
We are tabernacles
Tabernacles
Tabernacles of Adonai
Sound of the heavens 2x
Jubilee has come
Bridge:
Jubilee 2x
Times of refreshing, Jubilee
Jubilee 2x
The harvest is ready, Jubilee
Oh 2x
Jubilee 2x
The reign of His sons is Jubilee
Jubilee 2x
The sound of the heavens , Jubilee
Jubilee 2x
Times of refreshing, Jubilee
Jubilee 2x
The harvest is ready, Jubilee
Oh 2x
Jubilee 2x
The reign of His sons is Jubilee
Jubilee 2x
The sound of the heavens
Chorus:
We are tabernacles
Tabernacles
Tabernacles of Adonai
Sound of the heavens 2x
Jubilee has come