[Music + Video] Grateful Heart By Purist Ogboi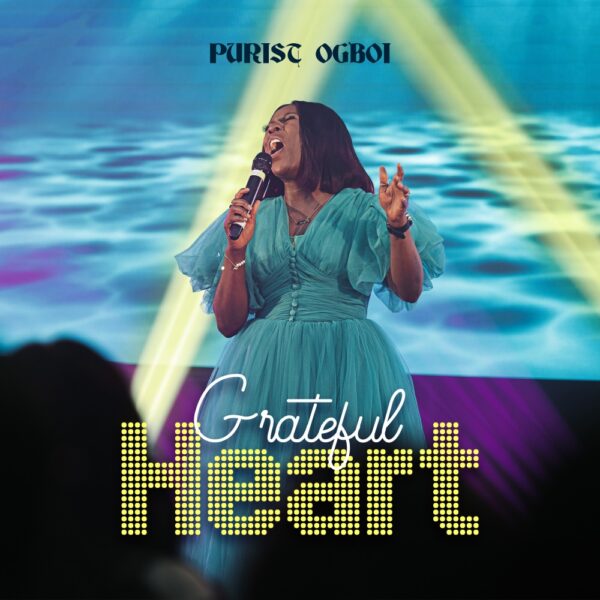 Purist Ogboi blesses us again with her latest single, a heartfelt song of Thanksgiving titled "Grateful Heart".
The song is beautifully written and produced. A blend of "Igbo" and English languages that takes you on a journey of gratitude. Recorded Live in London.
If you can think, you can surely praise God. If you have breathe, you qualify. "Let all that I am praise the Lord; may I never forget the good things he does for me" – Psalms 103:2 NLT

"Grateful Heart" was written by Purist Ogboi and produced by Evans Ogboi for Simplicity Records London UK.
Watch Video & Download Audio Below;
Stream & Download Audio Below;
Lyrics: Grateful Heart By Purist Ogboi
Verse 1
My eyes has seen
My ears have heard
My month will talk about the goodness of the Lord
I'm not gonna let no rock cry out in my place
I will testify
JESUS ONWE ONYE DIKAGÍ
Chorus
ONWE ONYE DIKAGÍ NENI IGWE
(There's no one like you in heaven)
ODI ONYE DIKAGÍ NÈNUWÁ
(There's no one like you on earth)
ONWE ONYE DIKAGÍ NEBE NNO
(There's no one like you in where I am)
Jesus ODI ONYE DIKAGÍ
(Jesus There is no one like you)
Verse 2
This heart is grateful
This lips will shout your praise
For all the many battles, you've already won for me
Your mercies never comes to an end
They are new every morning
JESUS ONWE ONYE DIKAGÍ
Bridge
Onwe onye, Odi onye
Onwe onye, Odi onye
Onwe onye, Odi onye
Dikagí