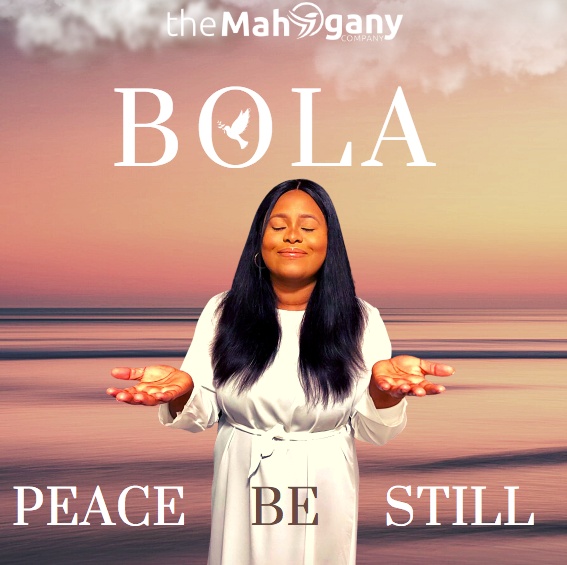 Nigerian gospel singer and songwriter Bola has a voice that brings calm to a storm. Her soothing sound and by the inspiration from the Holy Spirit make her latest single release "Peace Be Still" a song that truly brings peace to everyone who listens.
About this new single, Bola shares this; "PEACE BE STILL came at a time God wanted me to give to the people what he seeded in me and led me to do. The song dropped in my spirit at the early time of COVID during the lockdown. God kept telling me not to be afraid about what was going on around me or in the world that He is my peace. He started by whispering the chorus of the song in my ears and I wrote it down and took note of the exact key he used in singing it to me. I believed every detail was important and it would have one way or the other in blessing lives. I surrendered all and he gave me the title of the song and soon, the song was completed. "
"In summary, I will say that this is a song for all seasons and it is to encourage every child of God to know the power that is in the name of Jesus, to hope again and understand that because Jesus already overcame the world through the blood He shed for us, it is only in Him, we shall have peace. No matter what the world promises, it will never bring peace but you can only find this in the Prince of peace himself, Jesus." - Bola
It's a must listen, it is available for streaming on all Digital Stores and also on YouTube. It will bless you. Bola will be releasing the official video for "Peace Be Still" very soon.