[Music + Lyrics] Afire By Johnson Aluko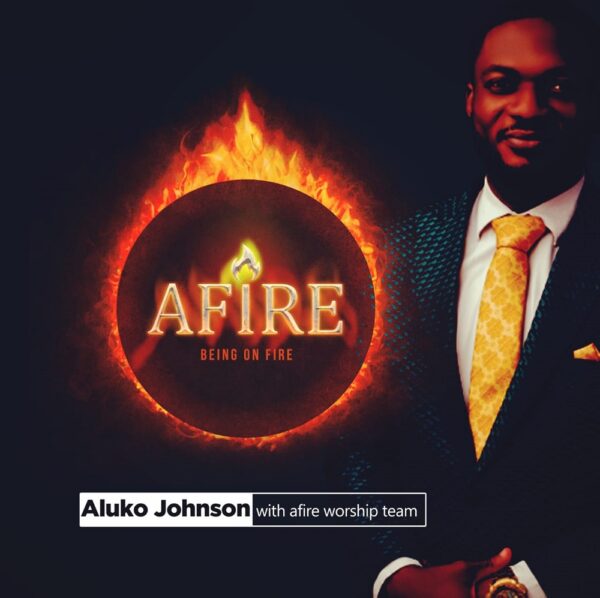 Speaker, Writer, Business developer and Gospel music minister, Johnson Aluko has released a new single titled "Afire" which can be translated to mean being on fire for God.
According to Johnson, the song is dedicated to the Holy Spirit for the spiritual Awakening of the Holy prayer altars of believers in Jesus and enlisting of armies through the outpouring of the spirit of God of Yahweh across the globe.
There are 3 ways to get ignited through the song;
Activate expectation heart mode for the baptism of the Holy Spirit.
Pay attention while listening to the song.
Its best mode is meditating on the lyrics.
Download now and share to the ends of the world.

Stream & Download Audio Below;
Lyrics: Afire By Johnson Aluko
There is a fire you can't
See o
When you see it, you can't leave,
(It is called come and see oo
Holy fire beckon on me) 2x
Chorus
Call: Afire 2x
Response: Holy fire beckon on me 2x
From top 3 times.
We are ready for you purging
We are ready for you washing
We are ready for cleansing
Response: Holy fire beckon on me
We are ready for you move o
Baba we are ready for your use o
We are ready for you glory
Response: Holyghost fire beckons on me.
(Repeat 2 and 3 twice)
Call: Afire 7x
Response: Holy fire beckon on me 7x.
There's a fire
Fire from the Holy Ghost
Unresistable fire
Unquenchable fire / Ever burning fire
There's a power
Power from the most high God
Irresistible power
Unquenchable power
Ojo to n ro
Ko se di lowo o
Ko se daduro o
Ina to n jo (ro)
Ko di lowo o
Ko se di mu oo