Esekpuelem Gi By Benrity Ft. Osinachi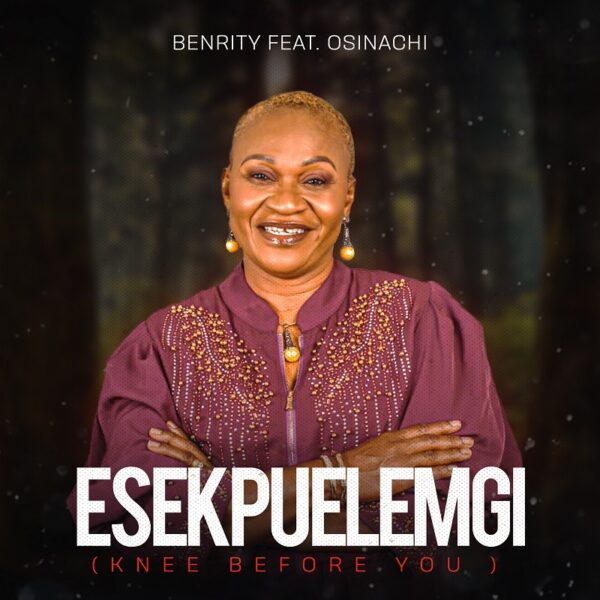 Benrity shares a new single titled "Esekpuelem Gi" translated "Knee Before You".
Esekpuelem Gi a song sang in the Igbo language which expresses humility, total submission and thanksgiving to God. This song honours and respects God's rule over our life in addition to showing appreciation for Him.
To experience a life-changing transformation, anyone who knees before the great I Am evolves into the fullness of the will of God for their life. The song features the late Osinachi Nwachukwu.
Charity Ngozi Nebechukwu known in the music space as Benrity is a prophetess, a mother, wife, songwriter/singer, author, and so many other things. She is a woman who is devoted to God and to God's call and purpose over her life.
Lyrics: Esekpuelem Gi By Benrity Ft. Osinachi
I kneel before you Jesus in adoration
Esekpuelem gi the Holy One of Israel
Oh Glorious God
The humble loving Father
The owner of my soul And all that is within me
Ooo
Chorus:
Lead
Esekpuelem gi
(I'm kneeling before You)
Esekpuelem gi Jesus
(I'm kneeling before You Jesus)
Esekpuelem gi ×3
ikperem di nala onye uku.
(My knees are on the flow Great God)
Esekpuelem gi ×3
Ebighi ebighi onye uku
(Forever Great God)
All
Nara Ekene muooo--
Nara - echo
(Recieve all my praise)
Nara Otuto muooo
Nara - echo
(Recieve my praise)
Nara Ekene muooo
(Recieve my thanks)
All
Ebighi ebighi onye uku
(Forever Great God)
X2
Verse 2
Let all glory go and honour to you
I lift my hands in worship with all my heart
Forever You shall be x3
The sinless God
Forever You shall be x3
The Lamb that was slain
Oooooooo
(Heyy God)
Esekpuelem gi
Onyeuku
Esekpuelem gi - echo
Okaka
Esekpuelem gi -echo
Ebighi ebi - Esekpuelem gi
Ikperem di nara Onyeuku ×3