Pastor Ifeanyi Adefarasin Celebrates 50th Birthday Today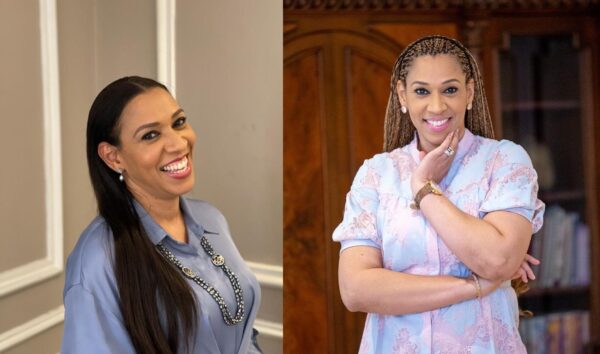 The co-pastor and wife of the senior pastor of House On The Rock Church, Pastor Ifeanyi Adefarasin is celebrating her 50th birthday today.
Taking to her official social media page via Instagram with a lovely photo of herself, she expressed gratitude to God over her life, her husband, and also her children in a lengthy post.
"The privilege of being able to count my blessings on a day like this is so precious, so poignant that I can't help but reflect on the years preceding this landmark anniversary, and I thank the Lord for His faithful hand that has remained powerfully and prominently over and across the spread of my life.
As I mark today, I invite you to celebrate with me by sending someone who has supported you a meaningful message of appreciation. Send them a 'thank you text, letting them know just how much their care means to you and how it has impacted your life.
To my dearest husband, the love of my life, my devoted champion and coach, my constant cheerleader and encourager, my pillar and covering @PaulAdefarasin, I cannot fully articulate the tremendous impact your love and commitment has had on me...
To my lovely children, my daily reminders of God's continuous blessings, you never fail to bring me joy and make me proud to be your Mum, thank you for being uniquely you and for all that you do, my sweet darlings. I love you all and thank you for celebrating with me today.
Now to the Almighty, I say THANK YOU Lord. It's 50 down Father, and forever more to go!...", she wrote.
Pastor Ifeanyi Adefarasin is co-pastor of the House On The Rock Church. She is a phenomenal thought leader, a woman formed by a wide spectrum of values that include integrity, compassion, sacrifice, discipline, and empathy.
She is also the founder of the Woman To Woman Ministry, an empowerment initiative for women across various economic strata.