Olu Oma Ya By Colins Myles Ft. Testimony Jaga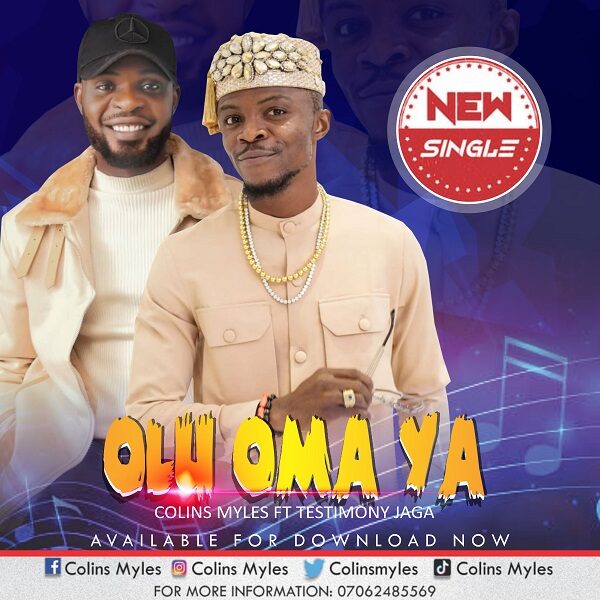 Nigerian artiste, Colins Myles teams up with Gospel music singer, Testimony Jaga to release a brand new single titled "Olu Oma Ya".
Olu Oma Ya is an Igbo word that means 'His Good Works'. The song is a message that testifies to what God is doing and calls out the people to come and see the good works of God.
Just like the case of the Samaritan woman who encountered Jesus in John 4:4-29 and she couldn't hold it herself, rather she went to the people calling them out to come and see the man who has done to her what no other men can't ever do!
God has affected my life so deeply in all ways and to this effect, I have lots of songs released to the music stores. My mouth couldn't be shut but rather burst open to testifying in songs calling out to people to see how Jesus came through for me in many ways!!
According to Colins Myles, Olu Oma Ya has been blessing lives even before its official release. Together with Testimony Jaga, they have ministered this song in various church mega-platforms as well as campus fellowship music concerts with numerous testimonies.

Stream & Download Audio Below;