[Music + Video] Finger Of God By Dunsin Oyekan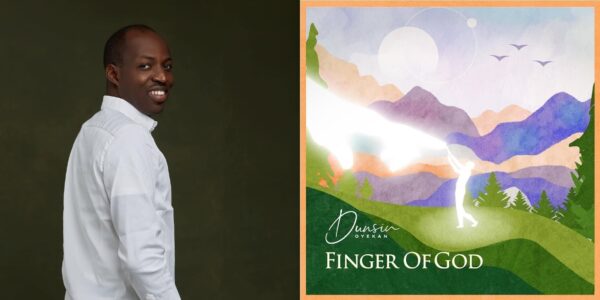 Gospel music minister and worship revivalist, Dunsin Oyekan releases a brand new music video titled "Finger Of God".
Speaking on his new song, he said: "There are things that happen in our lives that are clearly not our doing. I believe that this resonates with a number of people, it's basically the story of your life! Paul said, "I am what I am by the Grace of God"
When people who don't believe in our God and people who don't believe that God exists come to the irrefutable conclusion that "this is beyond the ordinary", then it can only be by "THE FINGER OF GOD"
This is my story! And if this is also your story then this ANTHEM is for you! I believe I have people who feel the same way I do...
Finger Of God is a follow-up sound of his recently released song, "YHWH" featuring Nathaniel Bassey, also a remake of "YAH" from the Gospel of the Kingdom album.
This song is also available on all digital platforms.
Watch Video & Download Audio Below;