[Music + Lyrics] Mo Gbona (I'm Hot) By Joe Praize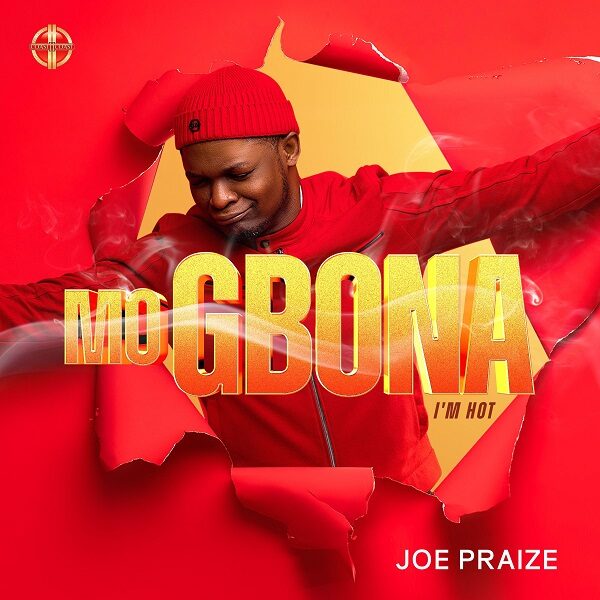 Coast to Coast lead artiste Joe Praize out with a global anthem "Mo Gbona (I'm Hot)".
The gospel has never been boring, from releasing hit after hit. The most recent was 'Oga Jesus' and now a song that will resound as the global anthem "Mo Gbona".
'Mo Gbona' is a song that can sit well for your spirit, soul and body at the same time as suitable for Christian gatherings. The song is a reaffirmation of who we are in Christ.
Quotable and Danceable lyrics, "Mo gbona,Mo gbona, Mo gbona, Mo tight, Mo thick, Mo gbona".

Stream & Download Audio Below;
Lyrics: Mo Gbona (I'm Hot) By Joe Praize
I am not ordinary
The greater on inside me
I know I know who i am
I'm born of God
The living God
I'm full of life
Full of Joy
Full of hope
That's not the end
I gat fire
In my bone
There is power when I speak
Onwero ife na eme
Chukwu bu eze
Na ebem no
Onwero ife na eme
Chukwu bu eze
Na ebem no
Mo gbona
Mo gbona
Mo gbona
Mo tight
Mo thick
Mo gbona
Ah aye Lafiya cikin yesu na
Ah aye girma cikin yesu na
If you're born again
you have Jesus live in you
You're more than a conqueror
No need to fear
You're stronger
I can never go under
I gat the Holy Ghost
Taking me yonder
We fly
We move
We on the Holy Ghost cruise
Onwero ife na eme
Chukwu bu eze
Na ebem no
Onwero ife na eme
Chukwu bu eze
Na ebem no
Mo gbona
Mo gbona
Mo gbona
Mo tight
Mo thick
Mo gbona
Ah aye Lafiya cikin yesu na
Ah aye girma cikin yesu na
We are a chosen generation
We are children
Born of God
We are strong
In his might
We have overcome
We reign
We rule
We royalty
We have the victory
We fly
We move
We on the Holy Ghost cruise
Mo gbona
Mo gbona
Mo gbona
Mo tight
Mo thick
Mo gbona
Ah aye Lafiya cikin yesu na
Ah aye girma cikin yesu na