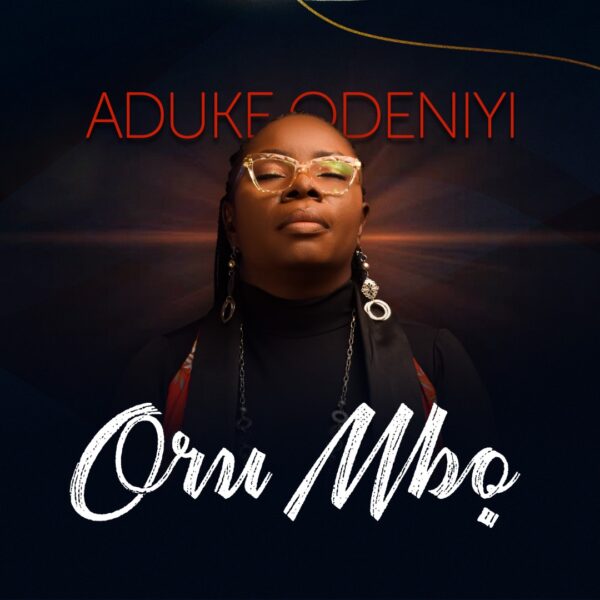 Energetic Nigerian gospel minister, songwriter and recording artiste Aduke Odeniyi offers up a brand new single titled, "Oru Mbo."
Sharing her thoughts on the song, she says "This is a song that reminds us to do the work of the Lord while it is day for THE NIGHT COMETH (ORU MBO) when no man can work (John 9:4)."
"It also reminds us of the second coming of our Lord and Saviour Jesus Christ and the end of time; inspiring us to Arise and Shine, for our light has come. It is inspired by God's love and Mercy.
God loves us so much and He deems it fit to remind us to Arise and work while it is day." - Aduke concludes.
She hails from Isanlu-Isin in Kwara State and is a Gospel Minister, worship leader and songwriter whose main focus is "worship, reconciliation to God and speaking the heart of God to men."
Aduke Odeniyi is married to Adeola Odeniyi with three (3) beautiful daughters Sharon, Pearl and Mercy. This new song is produced by Ajibola Oluwaseyi and Hosannie; Mixed by Outluk Records.

Stream & Download Audio Below;