[Video] Name Above All Names By Jonathan Kome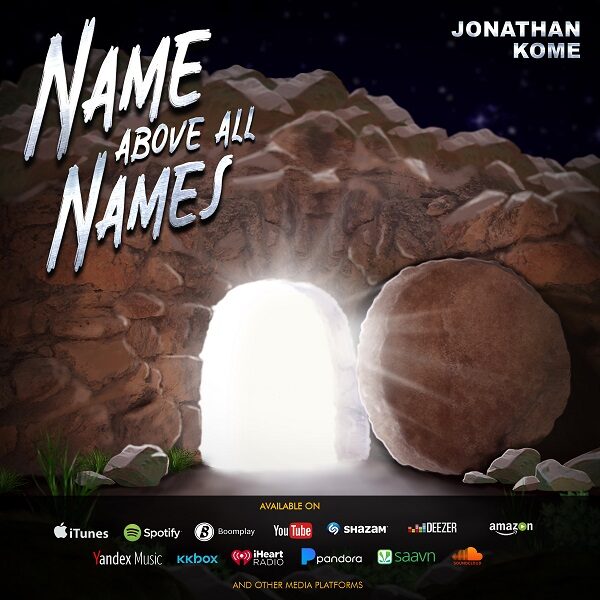 Worship music minister, Jonathan Kome is out with a brand new sound titled "Names Above All Names".
Speaking on his new song, Kome explains that 'Name Above All Names' is more than a song but also a declaration of the one true God who reigns forever.
He is still the Great One of Ages past and still the same God of today. Here is a song brought to the world as a reminder of the price He paid for us all to rule over the ideologies, patterns and principles of darkness being brought to the world at the time we find ourselves in.

It is clear that the world has tried so hard to prove Him false but we know that nothing can contend with the sovereignty of our God. My prayer is that as we listen and worship with this song, we remember the victory we have in and through Him alone because truly it is in Him we were made more than conquerors.
"Therefore God also has highly exalted Him and given Him the name which is above every name, that at the name of Jesus every knee should bow, of those in heaven, and of those on earth, and of those under the earth, and that every tongue should confess that Jesus Christ is Lord, to the glory of God the Father." [Philippians 2:9-11 NKJV]
Jonathan Chidiebere Ugorji, simply known as Jonathan Kome is a full-time worship minister, singer and composer. He is a man truly passionate about worship and devoted to the things of God. His worship style opens up the heavens to lead them into their fullness in God.
Name Above All Names is also available on all digital platforms.
Watch Video Below;
Stream & Download Audio Below;