[Video] Amazing God By Sinach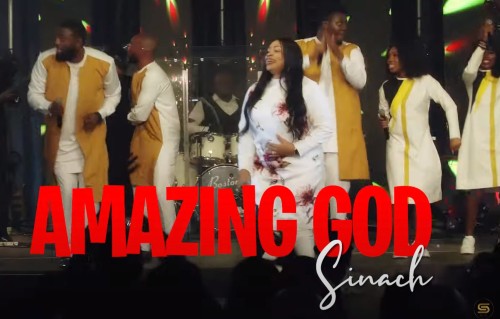 Nigerian Gospel music sensation, Sinach has bring another live medley to our notice aptly named as "Amazing God."
Sinach, a gospel vocalist, has released a new song called "Amazing God," a hymn of joy and gratitude to God for everything He has accomplished and will accomplish in her life. She is still one of the fans favorite in the Gospel scene and she is not slowing down.
The new track "Amazing God," recorded live on stage with superb backing vocals and a wonderful pace and instrumentalists, is an outstanding hit.
Sinach also demonstrated why she is a top Nigerian Gospel performer by acing the live performance with her well-honed vocal ability. She's on a mission, and this jam will help her kick off her Gospel music career in full force in 2022.
Watch Video Below;
"Amazing God" Has Some Catchy Lyrics Like:
You have giving me Victory
To Victories
You keep Taking me
From Glory to Glory
You Keep giving me Victory
To Victories
You keep Taking me
From Glory to Glory
Amazing God, Amazing God
Amazing God, Amazing God
Amazing God, Amazing God
Amazing God, Amazing God
We Praise Your Name
You are Great, You are Great
You are Great