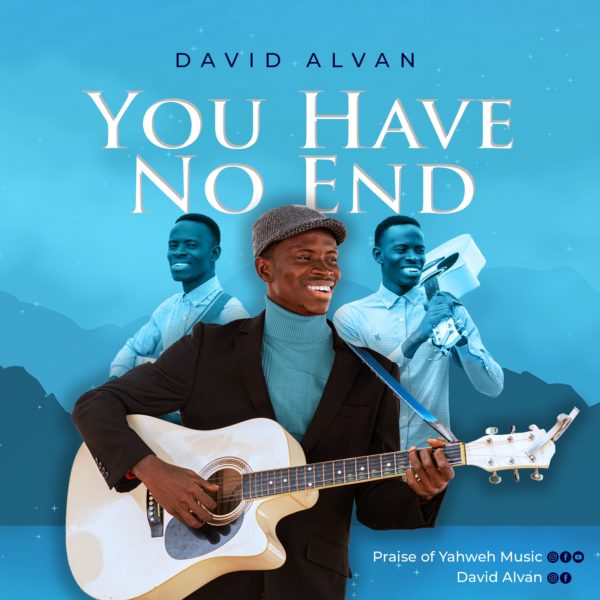 Nigerian gospel music minister, David Alvan puts out his debut single titled "You Have No End".


No man can ever comprehend all about the immeasurable God. His brilliance is far beyond our ability to behold. He is so unlimited that time and space isn't enough to define Him or unravel all of Him.


The ancient and everlasting one desires that through Jesus, we will be united with Him, walk in His will and know Him more. The never-ending God calls us to an unending life through an unstoppable relationship and walk with Jesus Christ.
David Oluwaseyi Alvan is a Psalmist and Songwriter with the mandate to show forth the praise of Adonai who hath called us out of darkness into His marvellous light. He is an alumnus of the International School of Ministry at Femi Lazarus Apostolic Ministries Ecumenical (FLAME). He brings to us as a blessing his first single titled "You Have No End".

Stream & Download Audio Below;
Lyrics: You Have No End By David Alvan
You are the God of the ages past
You are the God the present ages
You are the God of the ages to come
You are my God
You have no end


It is in you I live and move
It is in you I have my being
T's by the power of the ages to come.
You are my God
You have no end
You have been our everlasting portion
And dwelling place in all generation
Eternal one desire of all nation.
You are my God
You have no end