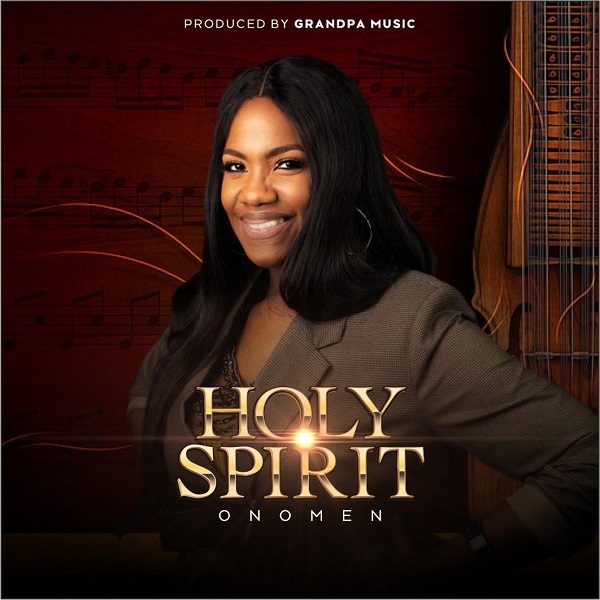 Passionate worshipper, Onomen has released a brand new worship song titled "Holy Spirit ''.
Onomen is Nigerian-born and currently resides in Canada. She has written and composed songs for worship and has led several worship teams over the years.

According to her, she wrote this prayer-song to inspire believers and people who will come to believe to fully understand the function of the Holy spirit in revealing Jesus to us. "I feel like the reason we struggle most times is because we do not understand who He is and what He can be to us especially in these last days where some grapple with the systems of this world", She said.
Stream & Download Audio Below;
Lyrics: Holy Spirit By Onomen
Teacher and friend
Comforter till the end
Promise of the father
Fuel our hearts further
To love Jesus' forever
Make his home in our hearts
Chorus
Oh, Holy Spirit
Teach us all things
Oh, Holy Spirit
Remind us of Jesus
Words
Oh, Holy Spirit
Breath of the Father
In and within us
Your glory never fading
Teach us to know
How deep and how wide
The love the saviour's given 2x
Chorus
Oh Holy Spirit
Teach us all things
Oh Holy Spirit
Remind us of Jesus words
Holy Spirit
Vamp
Show us the love and heart
Of the saviour whom you sent
Align our hearts to
The purpose of the son
Oh Holy Spirit
Teach us all things
Oh Holy Spirit
Remind us of Jesus words
Holy Spirit
Bridge
Holy echo
Spirit echo
Remind us of Jesus
Holy echo
Spirit echo