Worship Music Minister, Isabella Melodies Marks 52nd Birthday | See Photos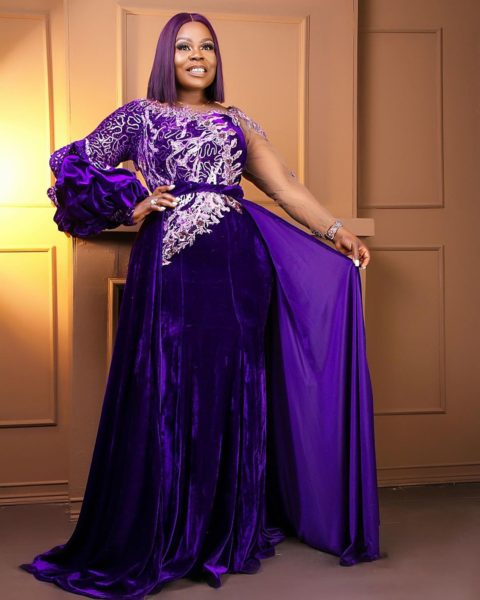 Worship music minister and songwriter, Isabella Ogo-Uzodike, also known as 'Isabella Melodies' is celebrating her 52nd birthday today.
Taking to her official social media page via Instagram, she shared a beautiful photo and wished herself a happy birthday
She wrote: 52nd Floor

Happy Birthday to me! Thank You Jesus! You are good and Your mercy endures forever! Amen
Thank you so much Fam I am seeing all your posts, tags etc. And wow! My Abuja peeps! Hai nefer hesperreteet! The sax player that got me out of bed, the delivered huge breakfast platter, the plenty flowers, the hampers, the presents, the cakes ooh! Chaiii Will get round to acknowledging you all later! Who am I??? I'm in tears. Tears of gratitude ...
Among those who celebrated the beautiful psalmist were Gospel music artistes including Sinach, IBK, Jimmy D Psalmist, Prospa Ochimana, and Lawrence De Covenant
Isabella Ogo-Uzodike, popularly known as Isabella Melodies, is a worshipper, wife, mother, pastor, speaker, songwriter, psalmist, author, and multi-award-winning international Gospel recording artist who has been uniquely graced as a voice and generational influencer on the Gospel Music scene across the globe.
As an independent artist, Isabella has released six excellent albums since establishing Isabella Melodies in 2009. As well as featuring in a number of songs by other Gospel artists, Isabella has recently completed her 7th and 8th studio albums due for release in 2017.
Isabella is currently a Pastor at The Father's House International Church, London. Isabella and her husband, Pastor Ogo, live in London with their four children: Sharon, Stephanie, Shane, and Shemaiah.