[Music + Video] We Worship By Oluwatoyin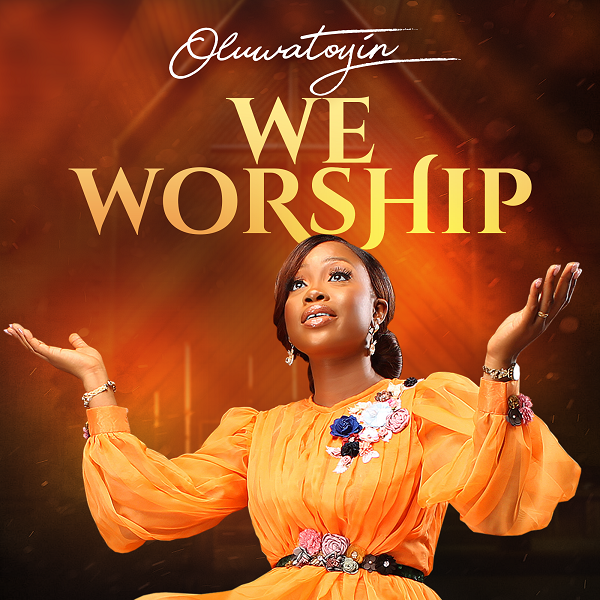 A Nigerian recording Gospel artiste, Oluwatoyin releases another single titled 'We Worship'.
Produced by Tynax, this single is a worship song that reminds us of who God is.
According to Oluwatoyin: In whatever situation we find ourselves, be it in riches, in lack, in sorrow, in happiness; in life's storm, challenges and difficulties, it is appropriate to say that GOD is aware of it all; and His thoughts towards us are for Good and not of evil, and in all of these, He alone is deserving of our praises.
'We Worship visuals was directed by Ralph Kanye.
Watch Video & Download Audio Below;

Stream & Download Audio Below;
Lyrics: We Worship By Oluwatoyin
Why not lift up your hands to the Maker of creation from void
The Giver of the air that we breath
To the High and Lofty One
The double-edged sword
The double-breasted One
[Verse 1]
We worship You oh oh God
We worship You oh oh God
We worship at Your Feet this day
We worship You oh oh God
We worship at Your Feet this day
We worship You, oh oh God
Adlib: It's a simple song, join me
[Chorus]
We worship You oh oh God
We worship You oh oh God
We worship at Your Feet this day
We worship You oh oh God
We worship at Your Feet this day
We worship You, oh oh God
We worship at Your Feet this day
We worship You, oh oh God
[Bridge]
You are Holy
You are Holy
You are Glorious
Wonderful in All Your Ways
Mighty Deliverer
Mighty Man in Battle
You are Holy
Holy are You Lord
Chorus till fade:
We worship at Your Feet this day
We worship You, oh oh God
We worship at Your Feet this day
We worship You, oh oh God