[Music + Lyrics] Best Father By Ola Ft. Biyi Samuel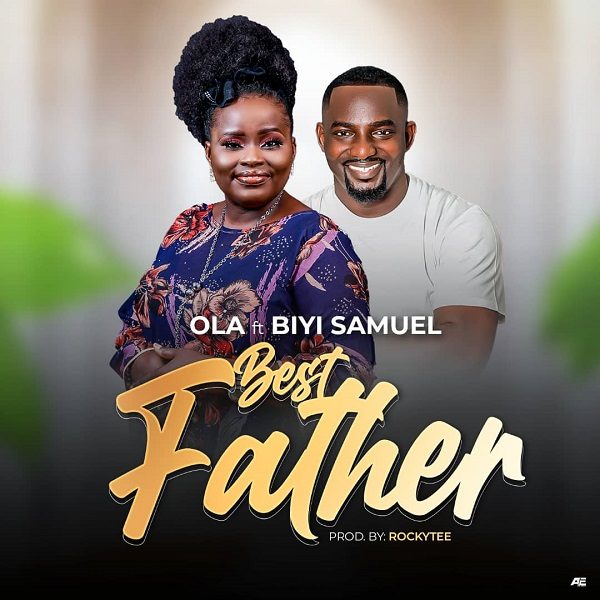 Talented OAP, Gospel Music Singer & Songwriter Onabajo Olawale widely known as Ola brings her highly flowing single to the table tagged, "Best Father" featuring Biyi Samuel.
What Does God The Father Mean?
In Christianity, God is known as God the Father, God our Father, and God the Father of Jesus. It is through these truths of a relationship with our creator that God is seen as a father over all creation and personally to believers through grace.
Scripture says God's ways are "perfect" (Psalm 18:30), that He is a "faithful God who does no wrong," and is "upright and just" (Deuteronomy 32:4). That makes Him the perfect Father you never had.
If you didn't have a father who was approachable, loving, and had your very best in mind, God – as your Heavenly Father – is waiting to more than makeup for what you never had. take a look at what Scripture says about God the Father:
"One God and Father of all, who is over all and through all and in all." Ephesians 4:6

Stream & Download Audio Below;
Lyrics: Best Father By Ola Ft. Biyi Samuel
Chorus - 2x
You are the BEST FATHER
Oh I Love You so much
You care for me tirelessly
Thank You Daddy for all You do
Verse 1
I have come to celebrate You
I have come to say thank You
Oniduro mi, E se modupe
Alaanu mi, E se modupe
Olutoju mi, E se modupe
Agbejoro mi, E se modupe
O ku aduro ti mi lojojumo
O pe mi re, t'ewo gbo pe
Chorus Repeat 2x
Verse 2
T'ori pe, mo je omo to m'ore
I have come to say, E seun
You've being my everything
Jesu mimo gbo pe mi
Ope ku sibe; mo mope wa
Ijo ku sibe; mo mujo wa
Oluwa alewileshe
Edumare gbope gbope mi
Jesu mimo E seun
Chorus Repeat 2x
Baba jowo gbope
Baba jowo gbope
Ope Oloore, Adaidatan
Dakun dabo t'ewo gbope
Repeat Till Fade