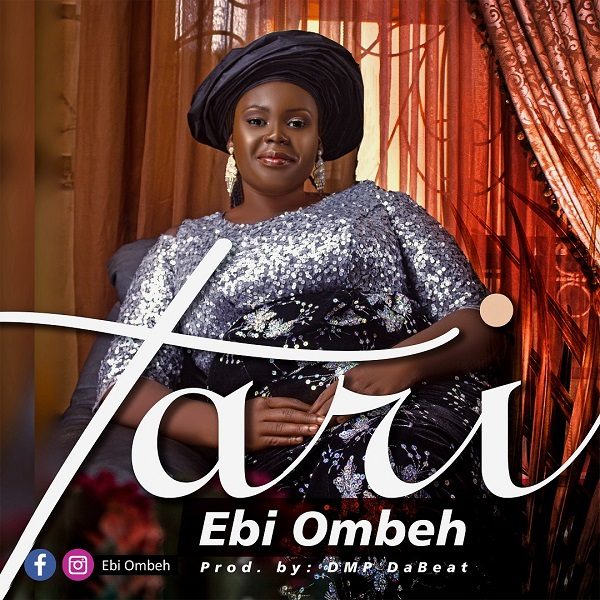 Ombeh Ebidouboere Victory popularly called Ebi Ombeh is a female gospel music Minister, releases a brand new song titled "Tari Mo," produced by DMP Dabeat.
The song "Tari Mo" is about the love of Christ and how went to the cross to pay for our transgressions. For all the things He has done we are grateful. Indeed His an amazing God. Ebi is a native of Ekeremor in Ekeremor L.G.A of Bayelsa state of Nigeria.

Stream & Download Audio Below;
Lyrics: Tari Mo By Ebi Ombeh
Solo 1
When I think about all the love you've shown to me
Res: You've shown to me (x2)
Amazed
Res: Amazed
All the good good things you've given to me
My heart is filled with joy Your banner over me is love Amazed
Your banner over me is love Amazed
Chorus:
Nanowei Tari Mo
Nanowei Tari Mo
Solo 2:
Your love oh Lord reaches to the heaven am amazed
Your faithfulness reaches to the sky..
Am amazed..
Your righteousness is like the mighty mountain...
Your justice like the great deep...
Your banner over me over me is love...
Am amazed...
Repeat chorus
Bridge:
Your love
your peace your grace your love is more to me is more to me..2x
Chorus:
Aziba wede wan taramu
Tarimo ooo
Tarimo ooo
Tarimo ooo
Tarimo ooo