[Music + Video] Great I Am By Bishop Leonard Scott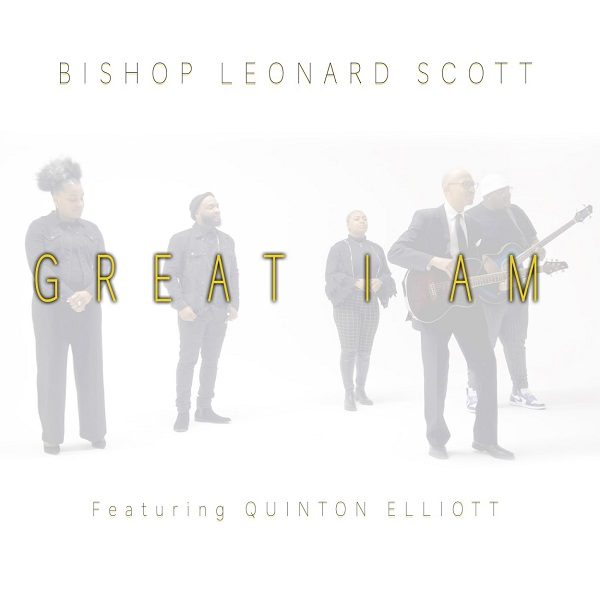 Traditional Gospel music veteran Bishop Leonard Scott has puts his signature touches to the worship hymn "Great I Am." Written by Jared Anderson, the song was first recorded by New Life Worship in 2011 and later by Desperation Band. Scott delivers a powerful and uplifting version of the classic. "Great I Am" is taken from Scott's forthcoming EP, Keep Hymns Alive, Vol. 1 (Tyscot Records).
"I'm very proud of this song," Bishop Scott says. "I feel like it's one of the strongest songs I've ever recorded, but even more than that, I feel like it's a message that we need to hear right now. Through all of turmoil of COVID19, political polarization, and everything else that's going on in this world, we need to remember that God is the Great I Am, and he will be what we need to get us through."
On the comforting track, Bishop Scott leads a smooth praise team of singers who harmonize the verses and choruses as he gently adlibs and exhorts the listener over a swirl of acoustic guitars, piano, and celestial atmospherics. Midway through, he is joined by the robust baritone of up-and-coming worship leader, Quinton Elliott (who's worked with Demetrius West, The Williams Singers and DeWayne Woods), who lifts his voice and carries the song through its climatic fade.

Over the course of his five-decade career, Bishop Scott has been known for re-vamping hymns and creating new songs that sound like hymns. Among his fifteen album projects are the best-sellers Hymns for the Nations (2004) and Hymns & Church Songs: Live from Alabama (2006). Among his most popular tunes are "Oh, How I Love Jesus," "Lord, You Reign," and "Highway to Heaven" - each of which have earned millions of digital streams. In 2016, Bishop Scott accepted the Gospel Music Association's Lifetime Achievement Award on behalf of Tyscot Records, the pioneering gospel label he launched in 1976. In 2017, he was inducted into the Stellar Gospel Music Awards Hall of Fame and in 2020, he earned the Stellar Gospel Music Awards' Thomas Dorsey Most Notable Achievement Award.
Watch Video & Download Audio Below;
Stream & Download Audio Below;