Victorious By Suzyani Ft. Doris Francis & Nwadiuru Emmanuel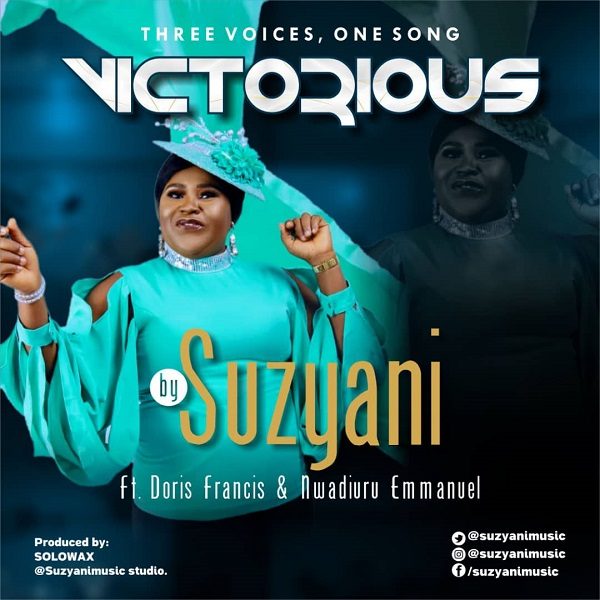 Nigerian Gospel artiste and minister, Suzyani releases a brand new single titled "Victorious".
In her new song, she features Doris Francis, a dynamic worship leader and Nwadiuru Emmanuel who is a vocalist and instrumentalist.
"There is, therefore, no condemnation to them which are in Christ Jesus, who walk not after the flesh but after the Spirit! For the Law of the Spirit of life in Christ Jesus hath made me free from the Law of sin and death, HALLELUYAH" - Suzyani.
Produced by Solomax for Suzyani Music Studio.

Stream & Download Audio Below;