Top 7 Nigerian Gospel Songs Of The Week | August 2021, Week 3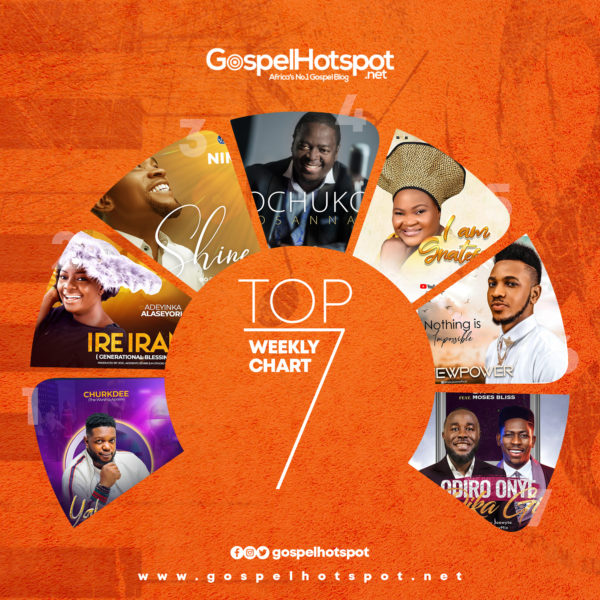 It is a great way to begin another seven days journey with our Top 7 Nigerian Gospel Songs of the Week for the third week of August 2021.
The last time, we got an earful of quality Gospel music from various artists, and of course, the rhythms never stop that is why we have compiled beautiful songs again that you would enjoy for the rest of the week.
Songs in our special weekly playlist include "Yahweh Wey Know My Way" by Churkdee, "Hosannah" by Ochuko, "Ire Iran" by Adeyinka Alaseyori, and more.
Below Is the Top 7 Nigerian Gospel Songs Of The Week, 3rd Week Of August
Note: This list was prepared based on the Digital Downloads & Streams statistics from Gospel Hotspot Server.
7. Odiro Onye Dika Gi – Dr TJ Ft. Moses Bliss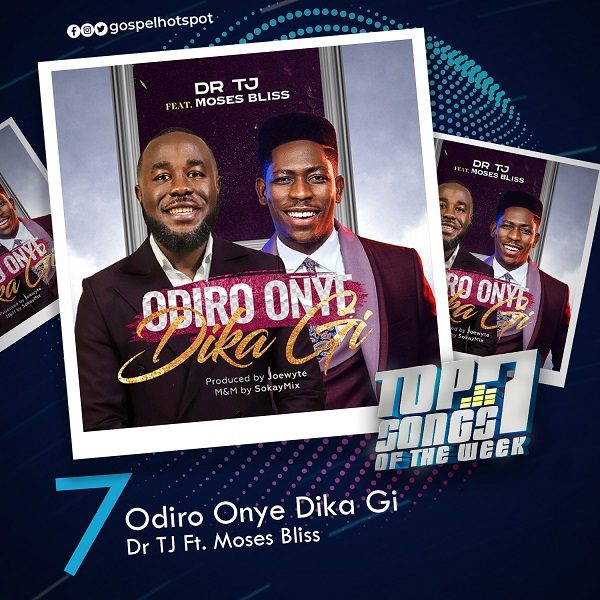 US based recording artiste Dr TJ releases 'Odiro Onye Di Ka Gi' translated 'No One Like You' featuring Moses Bliss.
The song is off his debut album 'Sounds Of Victory' released earlier in the year. Prior to this he released 'Water into Wine' in April.
6. Nothing Is Impossible – Newpower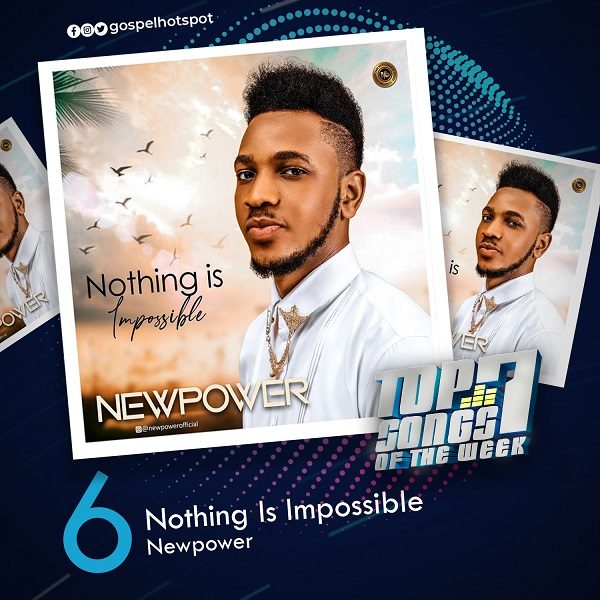 Nigerian gospel artiste and worship leader, Newpower is out with yet another new single "Nothing Is Impossible," accompanied by an expression 'lyric' video. This comes shortly after his well-received "Move of Your Spirit," which dropped about a month ago and is still blessing lives.
"Nothing Is Impossible with You (God)," Newpower reiterates in the uplifting new song as he testifies of God's love and goodness, reassuring listeners that what God cannot do does not exist.
5. I Am Grateful – Bose Adekunle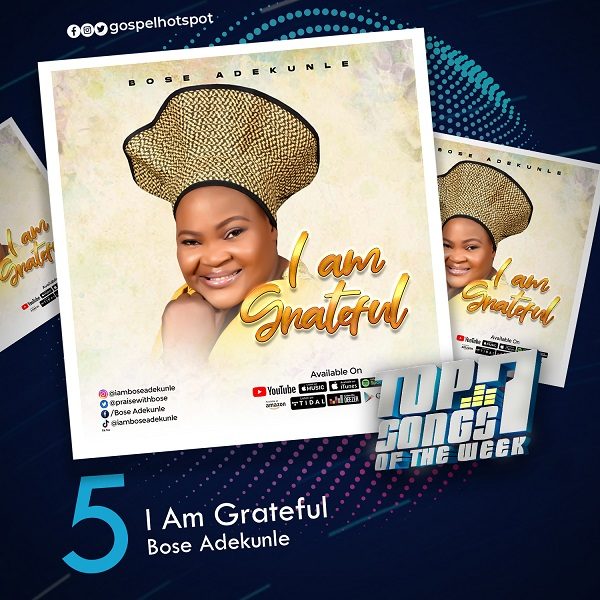 Nigerian female Gospel artiste Bose Adekunle has released the official music video to her single titled "I Am Grateful".
Directed by RalphKanye for Ace Mansion & audio produced Tolu 'Tyanx' Obanro, this song is a track off her latest album (I am Grateful). In Bose's words: "Gratitude is an attitude of victors, we just have to be grateful because God is too faithful".
4. Hosannah – Ochuko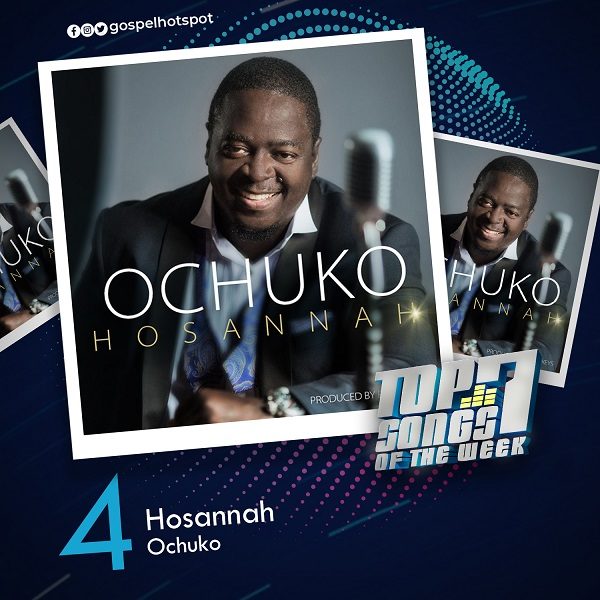 US based Artist & Project Fame Alumni, Ochuko has released the highly anticipated visuals for hit single, "Hosannah", produced by Rotimi Keys.
A Contemporary Song of Praise and Thanksgiving to God, "Hosannah" is a high tempo-groovy praise jam bound to get you on your feet in high praise from the first kick.
3. Shine – Nimi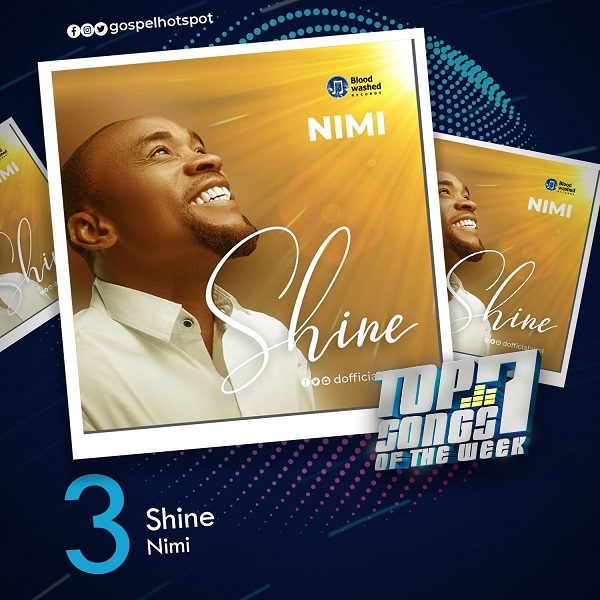 Sensational gospel singer, song writer, and recording artist, Inimenyun Victor popularly known as Nimi releases his new single titled; Shine.
The song Shine is inspired by the unexplainable yet so visible favour of God that makes all things beautiful for me and around me. Same is available for everyone to enjoy.
2. Ire Iran – Adeyinka Alaseyori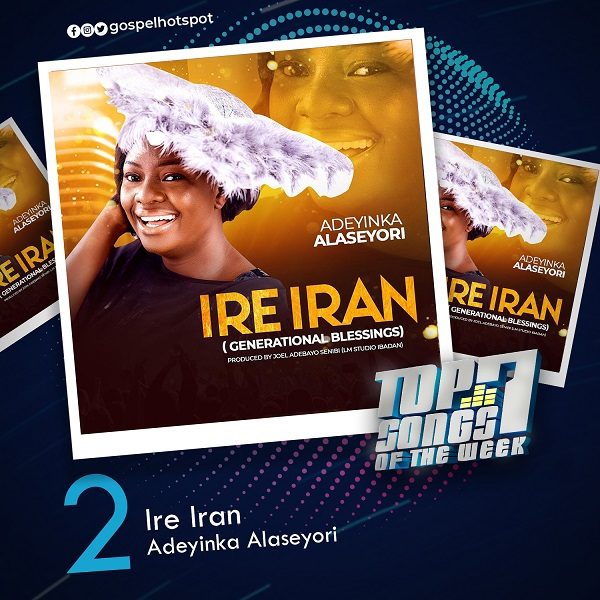 Fast rising indigenous Nigerian Gospel music minister, Adeyinka Alaseyori releases yet again another soul stirring song titled "Ire Iran" .
Adeyinka illustrates her new song as not just a song but a prayer request. "This particular one spurs out the prayer warrior in me to the areas I have not been paying attention to".
1. Yahweh Wey Know My Way – Churkdee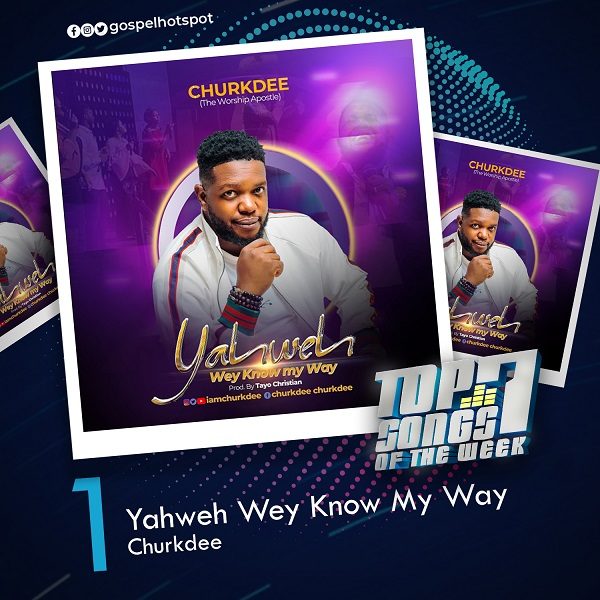 Nigerian gospel music artiste and worship leader, Churkdee (The Worship Apostle) has released his anticipated new single "Yahweh Wey Know My Name".
---
Did We Miss A Hit Song? Do you not agree with our listing? Add Your Voice, Leave Comments Below
CLICK HERE TO DOWNLOAD NEW GOSPEL SONGS