Top 7 Nigerian Gospel Songs Of The Week | August 2021, Week 2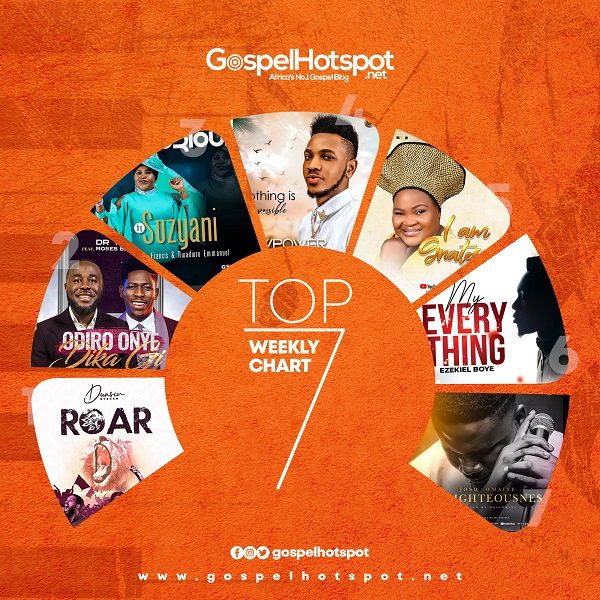 One of the most interesting things about Gospel music is that it never gets OLD ! and the fact that they keep coming in extraordinary patterns is heavenly.
This is another rundown of our weekly chart, Top 7 Nigerian Gospel Songs Of The Week, for the second week in August as it includes beautiful songs from both popular and upcoming Nigerian Gospel artists.
Get your speakers and headphones ready as you will be listening to Dunsin Oyekan's "Roar", "Nothing Is Impossible" by Newpower, "My Righteousness" by Josh O'maiye, and more.
Below Is the Top 7 Nigerian Gospel Songs Of The Week, 2nd Week Of August 2021:
Note: This list was prepared based on the Digital Downloads & Streams statistics from Gospel Hotspot Server.
7. My Righteousness – Josh O'maiye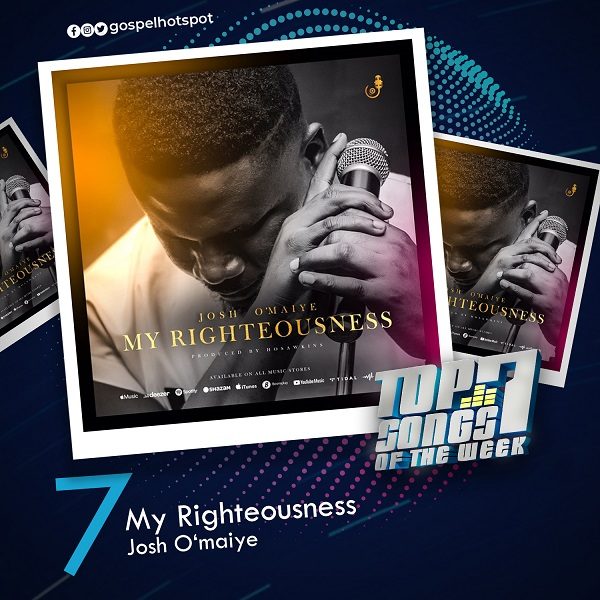 Anointed gospel music minister based in Lagos, Josh O'maiye offers up his latest single tagged "My Righteousness."
This is a simple song of faith. A song of communion with the father. A declaration of the Christian's righteousness through Jesus.
6. My Everything – Ezekiel Boye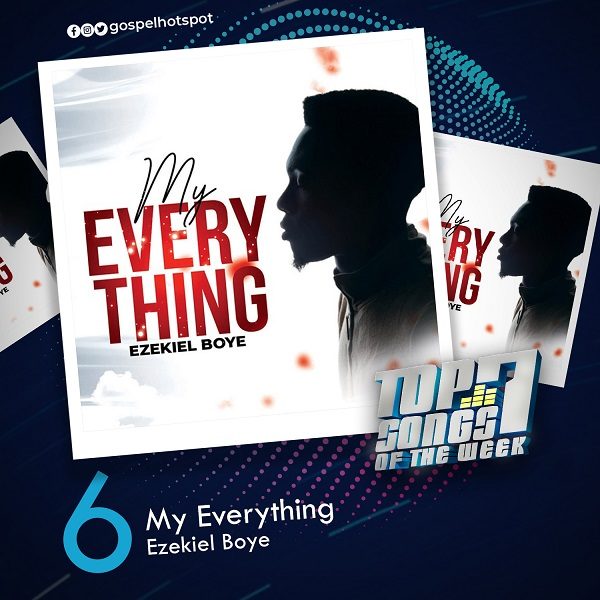 Contemporary singer-songwriter and Creative artist, Adeboye Ezekiel Olushola popularly known as Ezekiel Boye releases awe-inspiring new single "My Everything," accompanied by a music video. The heartfelt song is a revelation, declaration, and testimony of God's love.
Boye, who loves to worship on the amplitude of strings and the depth of his soul, beautifully delivered this new piece "My Everything," with complete gratitude to God and commitment to Him.
5. I Am Grateful – Bose Adekunle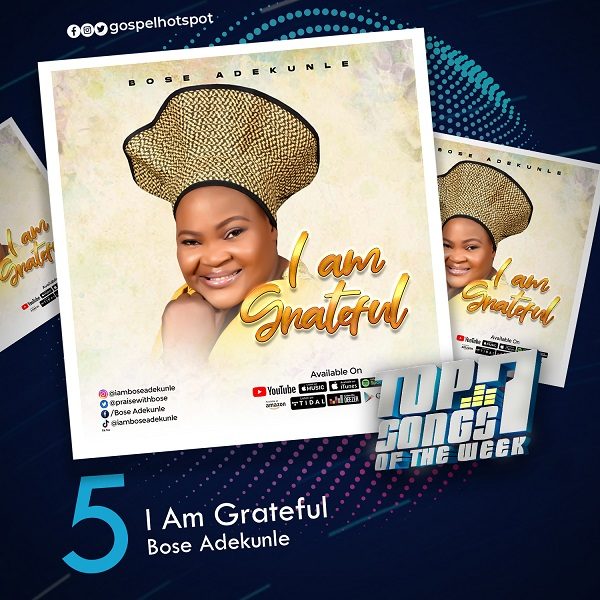 Nigerian female Gospel artiste Bose Adekunle has released the official music video to her single titled "I Am Grateful".
Directed by RalphKanye for Ace Mansion & audio produced Tolu 'Tyanx' Obanro, this song is a track off her latest album (I am Grateful). In Bose's words: "Gratitude is an attitude of victors, we just have to be grateful because God is too faithful".
4. Nothing Is Impossible – Newpower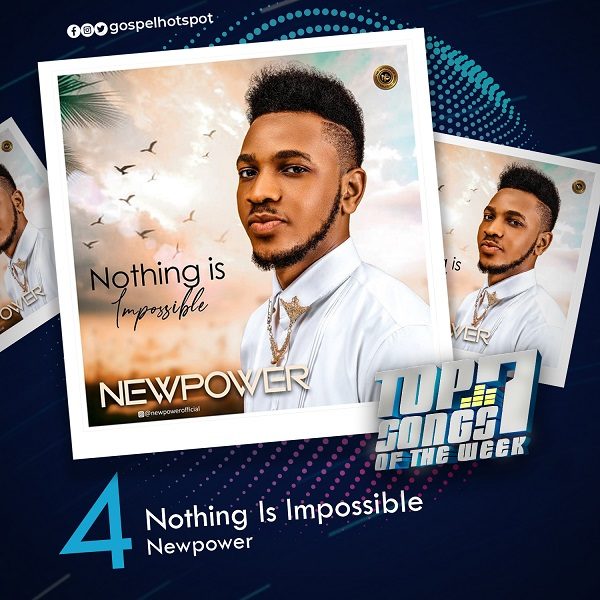 Nigerian gospel artiste and worship leader, Newpower is out with yet another new single "Nothing Is Impossible," accompanied by an expression 'lyric' video. This comes shortly after his well-received "Move of Your Spirit," which dropped about a month ago and is still blessing lives.
"Nothing Is Impossible with You (God)," Newpower reiterates in the uplifting new song as he testifies of God's love and goodness, reassuring listeners that what God cannot do does not exist.

3. Victorious – Suzyani Ft. Doris Francis & Nwadiuru Emmanuel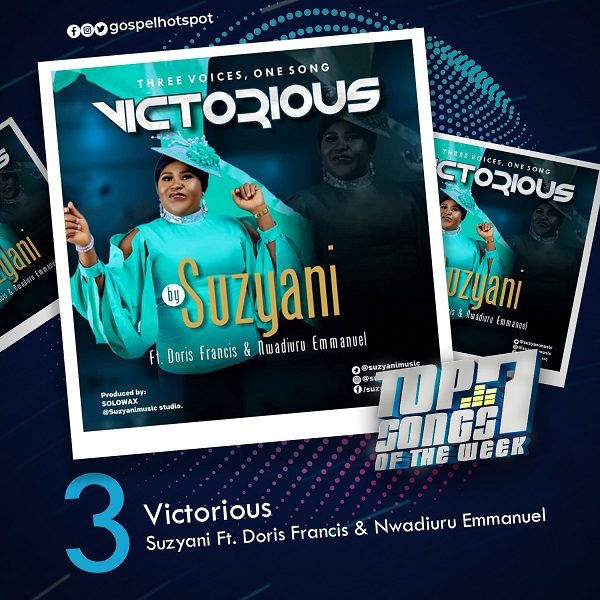 Nigerian Gospel artiste and minister, Suzyani releases a brand new single titled "Victorious". In her new song, she features Doris Francis, a dynamic worship leader and Nwadiuru Emmanuel who is a vocalist and instrumentalist.
2. Odiro Onye Dika Gi – Dr TJ Ft. Moses Bliss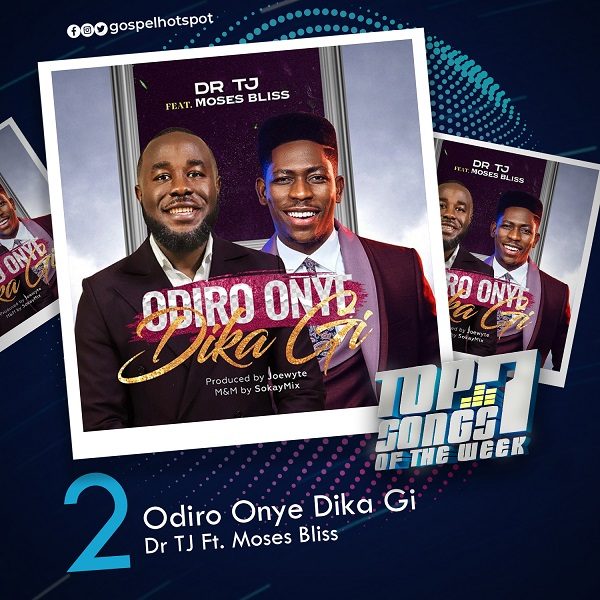 US based recording artiste Dr TJ releases 'Odiro Onye Di Ka Gi' translated 'No One Like You' featuring Moses Bliss.
The song is off his debut album 'Sounds Of Victory' released earlier in the year. Prior to this he released 'Water into Wine' in April.
1. Roar – Dunsin Oyekan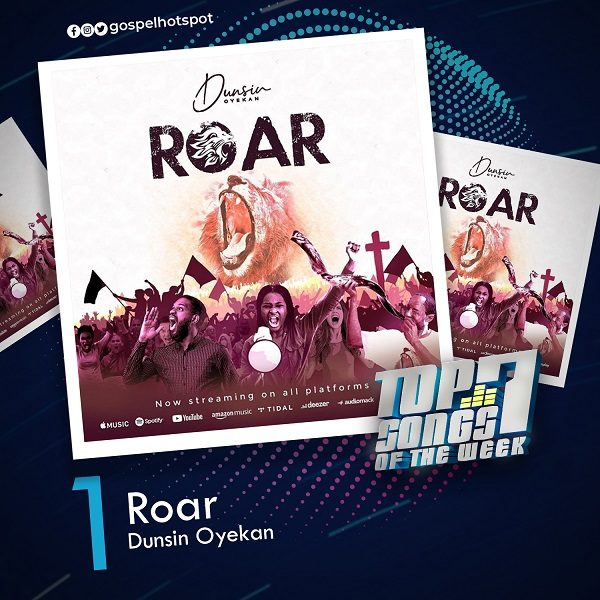 Worship music minister Dunsin Oyekan releases a breathtaking new music video labeled "Roar".
Dunsin Oyekan expresses his new music as a sound that precedes every move of God, in his words: "This is that generation that will host all the dimensions of God. An army is rising at the release of this sound, the stage is now ready for the greatest move of God in our time. Are you ready to answer the call? ROAR!"
"[Blow the trumpet in Zion, And sound an alarm in My holy mountain! Let all the inhabitants of the land tremble; For the day of the LORD is coming, For it is at hand" – [Joel 2:1]
---
Did We Miss A Hit Song? Do you not agree with our listing? Add Your Voice, Leave Comments Below