Top 7 Nigerian Gospel Songs Of The Week | August 2021, Week 1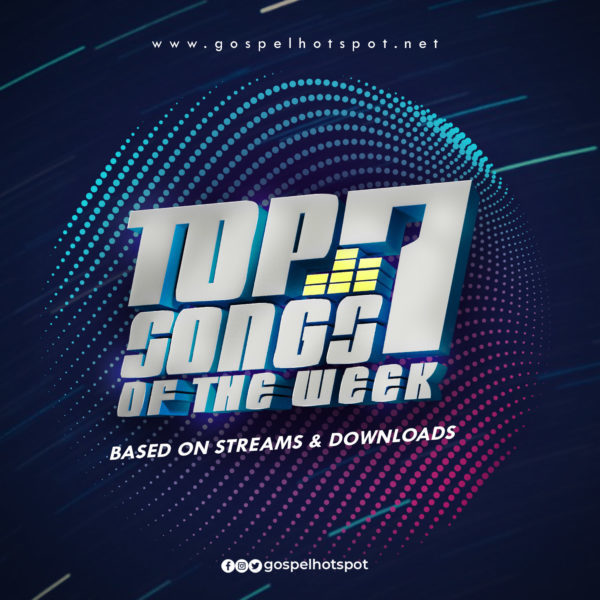 Hello, it's another exciting episode of "Top 7 Nigerian Gospel Songs Of The Week" for the first week in August 2021.
Looking at this week's highlight of Gospel music releases, we enjoyed various forms of songs. However, we have also combined the 'spectacular seven' that will keep you glued to your speakers.
Songs this week include "The Name" by Bredjo, "Alagabra Ni O" by Makolad Praise, "New Dimension" by Onos Ariyo, and more.
In the words of Yolanda Adams, "There is a sound that comes from Gospel music that doesn't come from anything else. It is a sound of peace. It is a sound of, 'I'm going to make it through all of this".
Note: This list was prepared based on the Digital Downloads & Streams statistics from Gospel Hotspot Server.
Enjoy Top 7 Nigerian Gospel Songs of the Week, 1st Week of August full playlist below:
7. Alagbara Ni O – Makolad Praise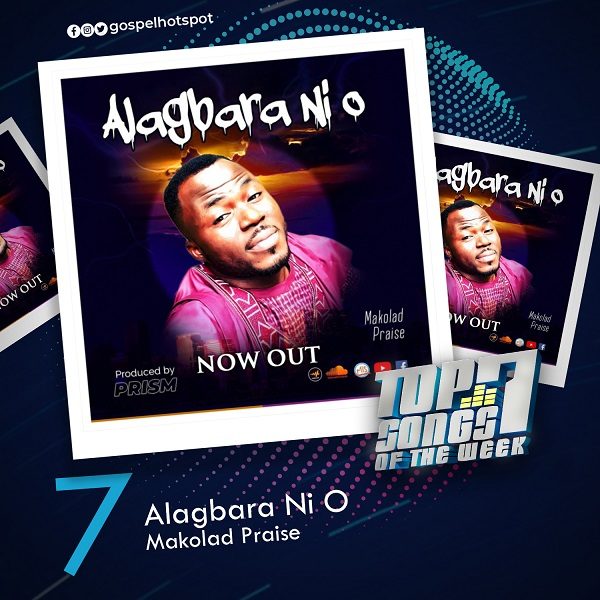 Gospel artiste and songwriter, Makolad Praise releases his newest single titled — "Alagabra Ni O".
'Alagbara Ni O' is a worship expression and an enchantment delivered in the indigenous Youruba language to the Almighty God. "I could not compare no one or anything to God".
6. New Dimension [Live] – Onos Ariyo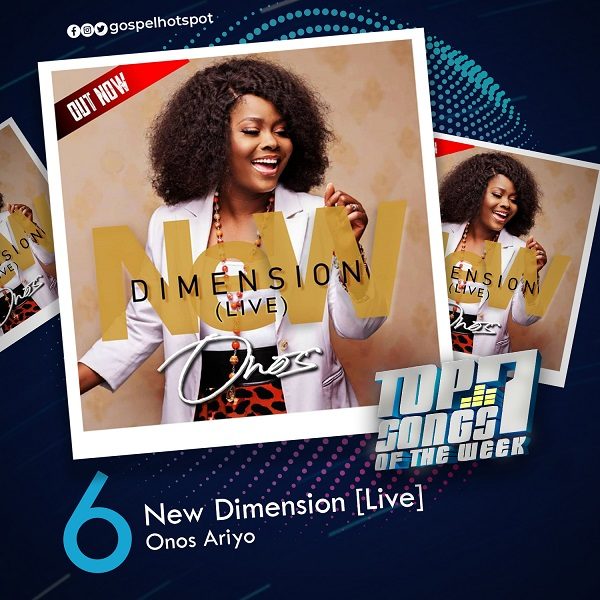 New Dimension by Onos Ariyo is a prophetic sound that announces the new, brings reaffirmation & upliftment to the lives of the listeners. The sound reassures you that God has the ability to bless you no matter where you are.
5. Odiro Onye Dika Gi – Dr TJ Ft. Moses Bliss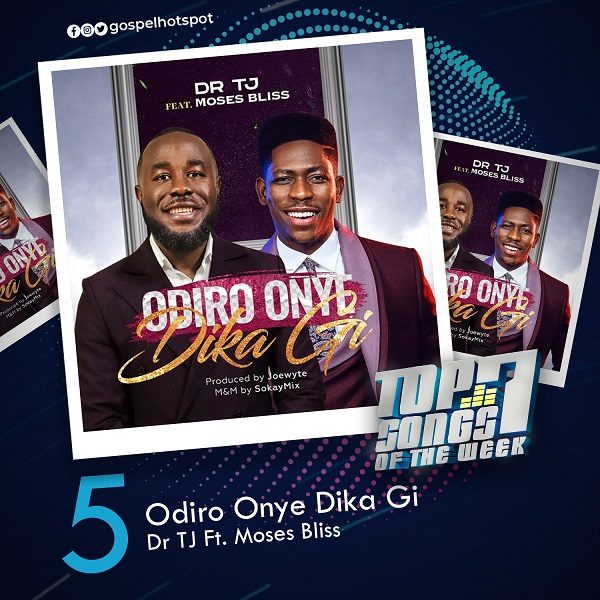 US based recording artiste Dr TJ releases 'Odiro Onye Di Ka Gi' translated 'No One Like You' featuring Moses Bliss.
The song is off his debut album 'Sounds Of Victory' released earlier in the year. Prior to this he released 'Water into Wine' in April.
4. Oji Oku Eri Aja – Mr. M & Revelation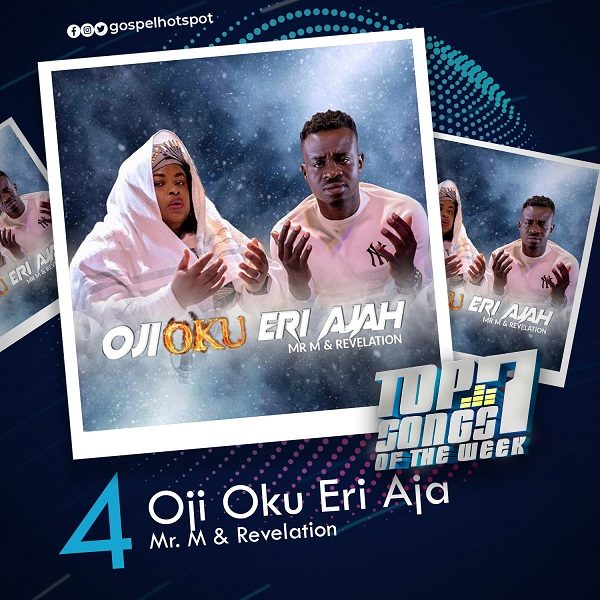 Coming after the release of the compilation of an amazing songs in 'Sweet Devotion', Mr M & Revelation shares new sound 'Oji Oku Eri Aja' meaning Consuming Fire.
3. The Name – Bredjo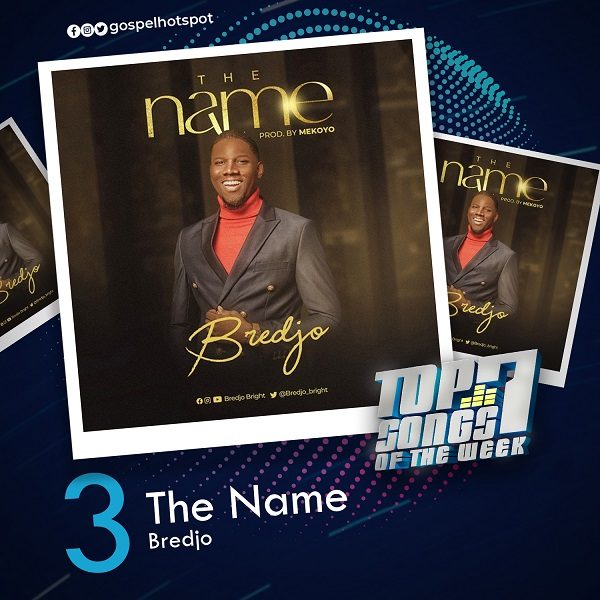 Abuja, Nigeria based gospel artist "Bredjo" releases new song "The Name" with much expectations from listeners after he released his previous song "The Blood" that pulled up huge numbers of listeners which led to testimonies shared by listeners.
Bredjo is known for his Jesus centered songs which portrays in the mind of everyone "the finished of work of Jesus".
2. Ko S'Oba Bire – Chidinma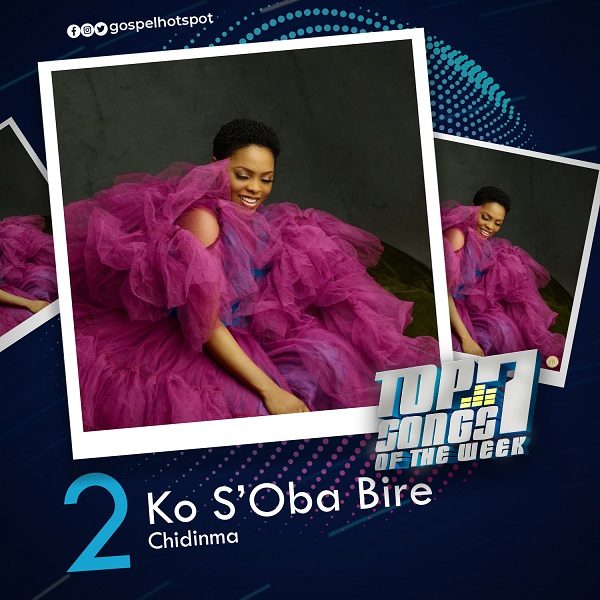 Nigerian Gospel minister, Chidinma Ekile a.k.a Mummy G.O glows with a new powerful song called, "Ko S'Oba Bire."
Chidinma who became born again earlier this year is gearing up for the launching of her debut musical body of work under her newly signed label, EeZee Conceptz; "Jehovah Overdo" was released few weeks ago.
1. Roar – Dunsin Oyekan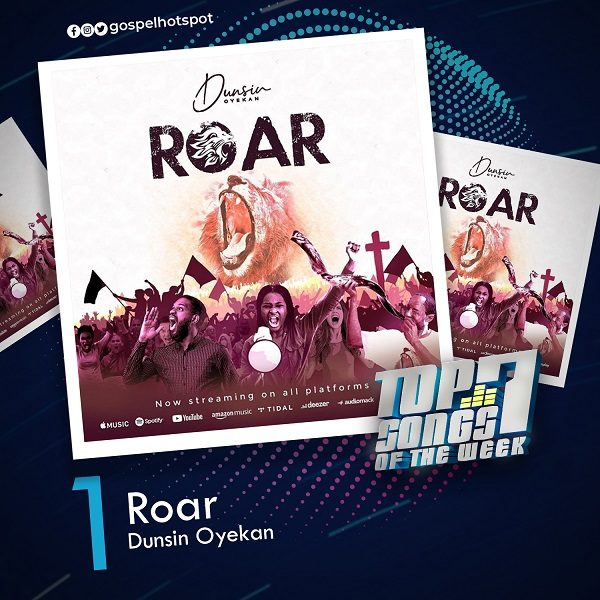 Worship music minister Dunsin Oyekan releases a breathtaking new music video labeled "Roar".
Dunsin Oyekan expresses his new music as a sound that precedes every move of God, in his words: "This is that generation that will host all the dimensions of God. An army is rising at the release of this sound, the stage is now ready for the greatest move of God in our time. Are you ready to answer the call? ROAR!"
"[Blow the trumpet in Zion, And sound an alarm in My holy mountain! Let all the inhabitants of the land tremble; For the day of the LORD is coming, For it is at hand" – [Joel 2:1]
---
Did We Miss A Hit Song? Do you not agree with our listing? Add Your Voice, Leave Comments Below