Top 10 Nigerian Gospel Songs Of The Month | July 2021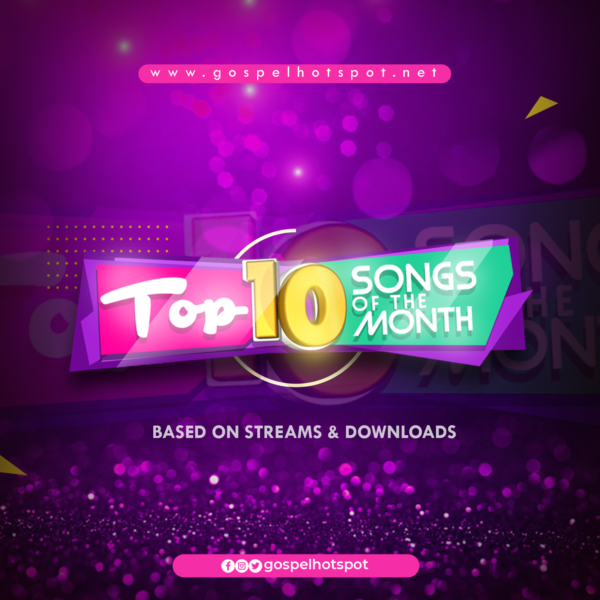 August Greetings! We are pleased to again share with you another edition of the Top 10 Nigerian Songs Of The Month For The Month Of July.
It's no doubt that the month of July produced peculiar Gospel songs from Gospel artistes across Nigeria.
We have compiled those songs into an enjoyable playlist that would compel you to put them on repeat! They include "Yahweh" by Mercy Chinwo, "Spirit Take Me" by Tayo Christian, "No One Like You (Remix)" by Josh Blayze featuring Mike Abdul & Tosin Bee, and more.
Below is the full playlist of Top 10 Nigerian Songs Of The Month For The Month, July 2021 | Note: This list was prepared based on the Digital Downloads & Streams statistics from Gospel Hotspot Server.
10. Protocol Breaker – CDO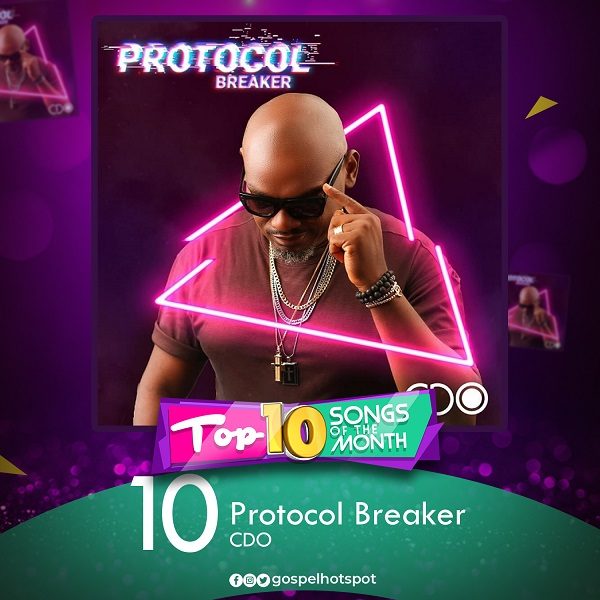 "Protocol Breaker" is the first new music from Nigerian singer & businessman after his successful "Wonder" single featuring Femi Clef, which dropped in Sept. 2020. The new track is accompanied by a beautiful music video directed by the renowned Akin Alabi Films.
9. Alagbara – Paul Oluikpe Ft. Mercy Peter
Dr. Paul Oluikpe once again drops a landmark song to celebrate his birthday in the month of July. This time around he teams up with Minister Mercy Peter, a very prolific music minister whose songs have been gracing the body of Christ. She delivers a very powerful and anointed ministration and leaves no doubt that she is a vessel of honour in the presence of the Lord.
8. No One Like You (Remix) – Josh Blayze Ft. Mike Abdul & Tosin Bee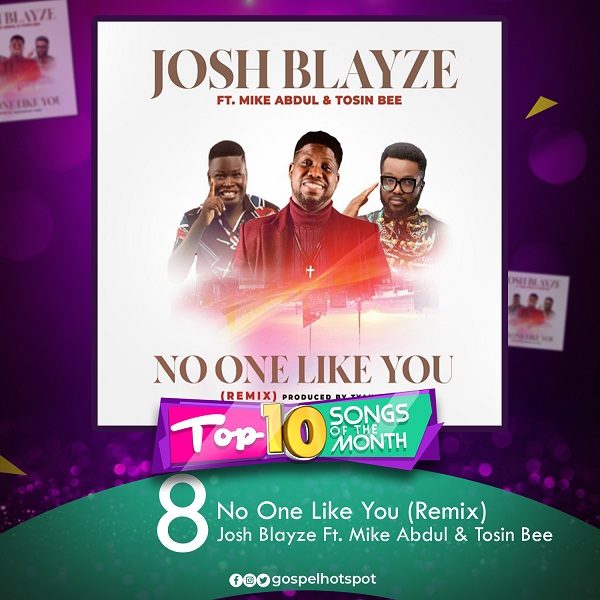 Dexterous worship minister and Gospel artiste, Josh Blayze releases an improvised version of his single — "No One Like You (Remix)".
Produced by Tyanx, the song is an Afro-caribbean fusion, that will get you into a praise mode from start to finish.
7. Oji Oku Eri Aja – Mr. M & Revelation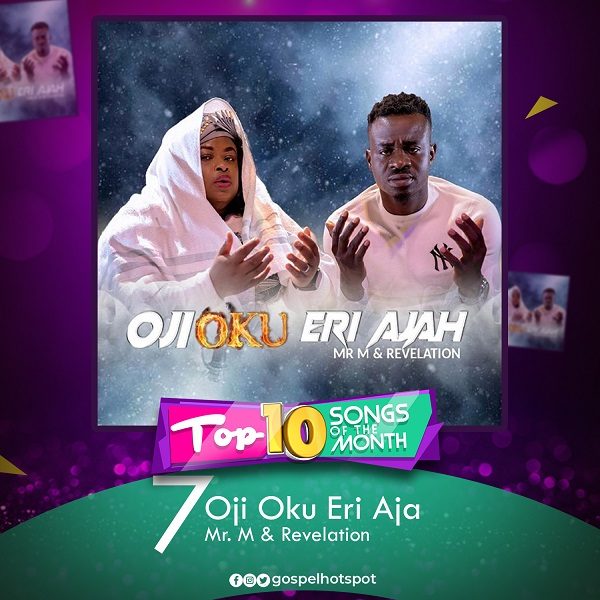 Coming after the release of the compilation of an amazing songs in 'Sweet Devotion', Mr M & Revelation shares new sound 'Oji Oku Eri Aja' meaning Consuming Fire.
6. Move Of Your Spirit – Newpower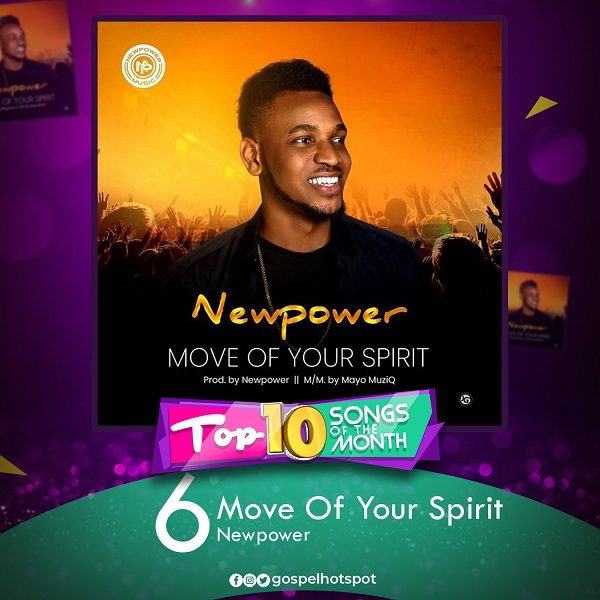 Contemporary Christian artiste and worship leader, Newpower delivers a timely message apt for these times with the release of his brand new single titled "Move Of Your Spirit". The moving ballad is set to re-ignite the hearts of worshippers with a revelatory knowledge of the move of God in the season.
5. Highest Than The Highest – King Mike Aremu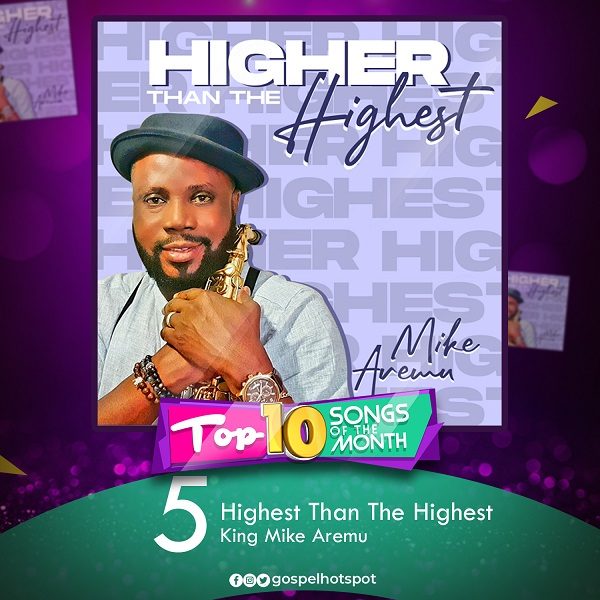 Veteran Gospel artiste and Saxophonist, King Mike Aremu has unleashed a new single, 'Higher Than The Highest'.
King Mike Aremu releases a new single, Higher Than The Highest! This is coming about 15 months after the release of ,his last album Sound Of the Spirit (SOS).
Higher Than the Highest is a very groovy, high tempo Gospel song that will definitely get you on your feet. It was produced by Mike Aremu and Toluwanimi Oni a.k.a Whitekeyz Tolu.

4. Spirit Take Me – Tayo Christian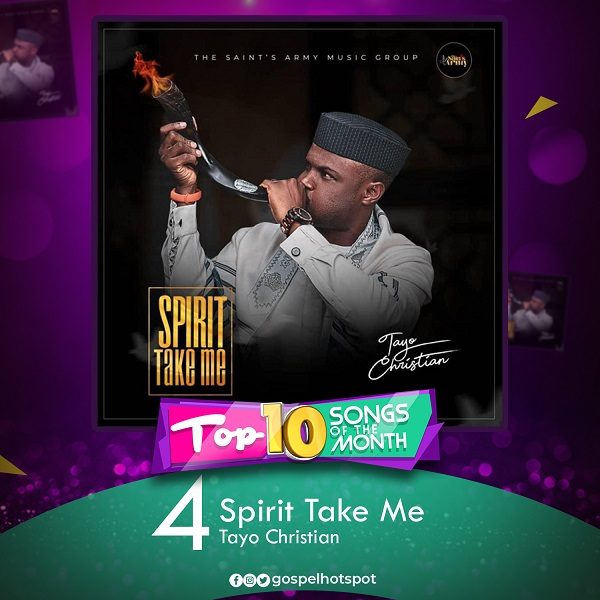 Singer, songwriter and recording artist Tayo Christian is set out to bless lives with this new song 'Spirit Take Me'.
3. I Worship – Debra Crown-Olu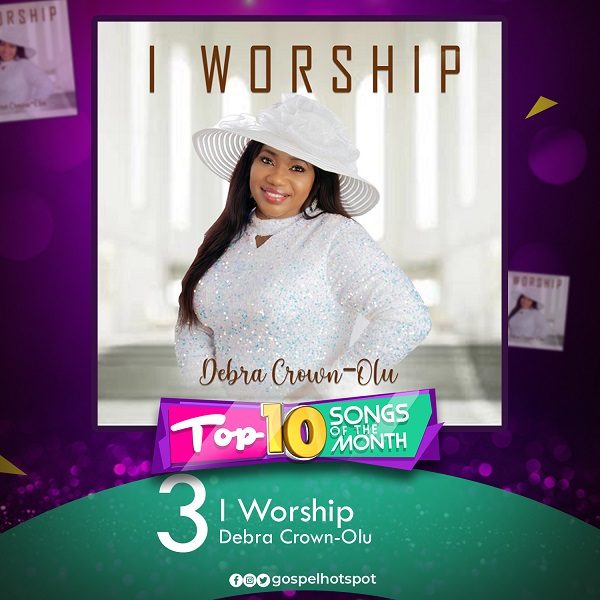 UK based Gospel Music Minister, anointed spirit-filled worship leader, exquisite songwriter, recording artist; Debra Crown-Olu aka Evangelist Debby Mojisola Adedapo-Olukayode is a passionate worshipper, who is committed to spread the gospel through modern inspirational gospel music.
2. I See Miracles – Excel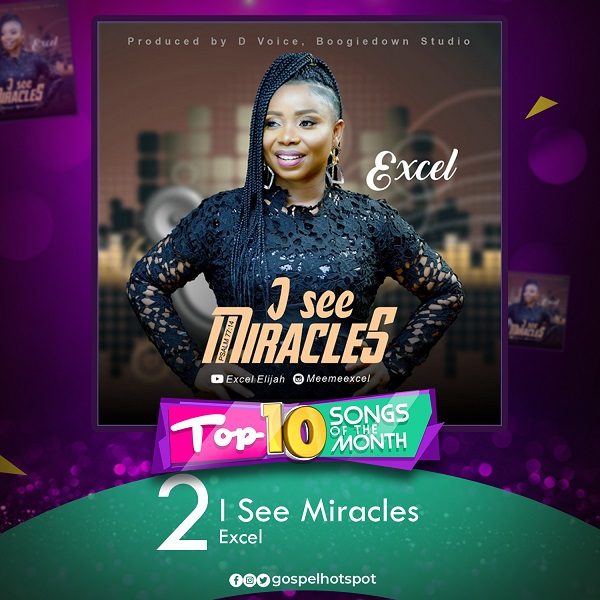 Abuja based Nigerian Gospel singer and songwriter better known as 'Excel' releases brand new single titled — "I See Miracles".
Produced by D Voice by Boogiedown Studio, I See Miracles is a sing along worship song that expatiates the miracle working power of God.
1. Yahweh – Mercy Chinwo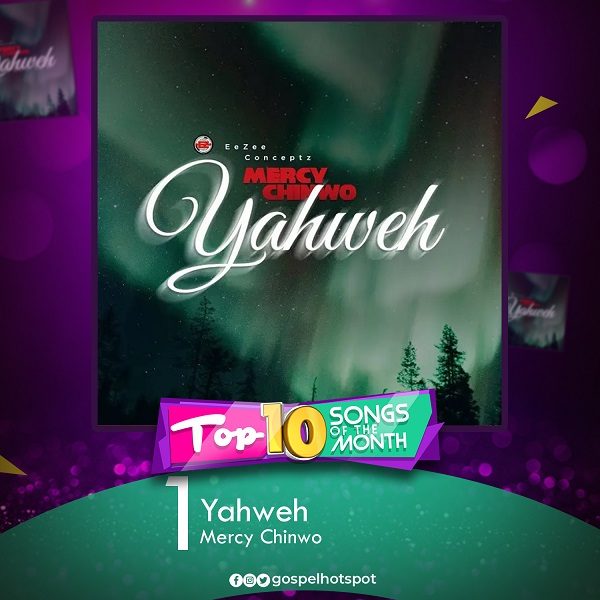 Award winning gospel music minister 'Mercy Chinwo' comes with a brand new tune titled "Yahweh."
"Yahweh" by Mercy Chinwo will be her second official studio record for 2021 after the success of her star-studded music, "Onyedikagi" featuring Glowrie.
Mercy Chinwo uses her vocals perfectly to give a pure delivery on worship songs; you all know she is an adorable songbird.
---
Did We Miss A Hit Song? Do you not agree with our listing? Add Your Voice, Leave Comments Below
CLICK HERE TO DOWNLOAD NEW GOSPEL SONGS