Without You By Uchenna Ft. Jessica Akin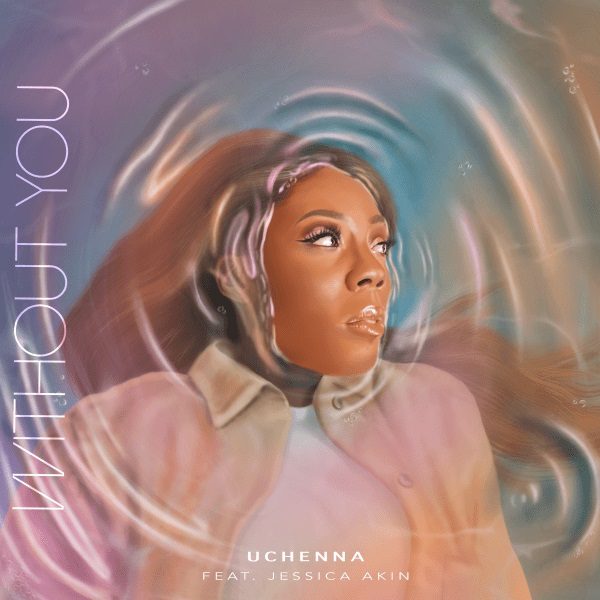 Uchenna collaborates with UK gospel soulstress 'Jesscia Akin' on new single 'Without You'.
'Without You' is Uchenna's second single this year – a soulful, expressive, and transparent summer single, reminding us of our inability to walk through life without God.
The new single aims to redirect people to the truth; that walking through life without God is impossible. Through the storms, the difficult times and hardships, when God is with you, you can do all things. Uchenna says 'Without you' came from a place of reflection, at a time where I looked back and thought about how God had brought me through situations, I didn't think I could overcome'.
'Without You' is a highly anticipated single by both fanbases and is set to be a summer favourite. Uchenna says 'having Jesscia Akin alongside me on this song is super special as it's my first female feature and I couldn't think of anyone best suited to the song. She brings something special to it. Her perspective on the theme of this song is incredible and it's great when two minds think alike and come together to create great music'.
The urban R&B sound of 'Without You' is set to diverge our attention to the truth that is; without God we can do nothing. The song shows off both Uchenna and Jessica's skillfully blended voices, as they pour out throughout the song. Jesscia writes 'I can't do this on my own, so I give you full control'. The song infuses both R&B soul, as well as the British urban sound that we all love so much.
Whilst speaking to Uchenna she describes the new single as 'one that will stick for a while'. She says, 'I wanted to create a song that exudes summer vibes but one which carries great meaning behind it'. Friend of both singers say, 'this song is an absolute vibe, and I can't wait till I can replay this as much as I want'.
This single is perfect for your summer playlists and was written by Uchenna and co-written by the amazing Jessica Akin. It was produced by Izaiah Yarde and mixed and mastered by White-block music.
Uchenna is a Christian R&B Singer, songwriter and worship leader from Essex. She began singing at the age of just 8 years old, she joined her church choir from a young age and has been directing her church youth choir since then. Uchenna has shared the stage with many international artist such as Michelle Williams, Tim Bownman Jnr and Todd Galberth to name a few. Some of her greatest influences are Cece Winans and Fred Hammond. In 2017 Uchenna signed to Urban Gospel Music Label 'Imprint music'. Since then Uchenna has gone on to perform all across the UK. Beyond her ministry, Uchenna is a content writer and faith speaker. Uchenna seeks to see the transformative power of God work in those that listen to her music. She aims to tell a story of her journey as a Christian in hope that it will draw people closer to Christ.
Stream & Download Audio Below;