What If I Stumble By Snatcha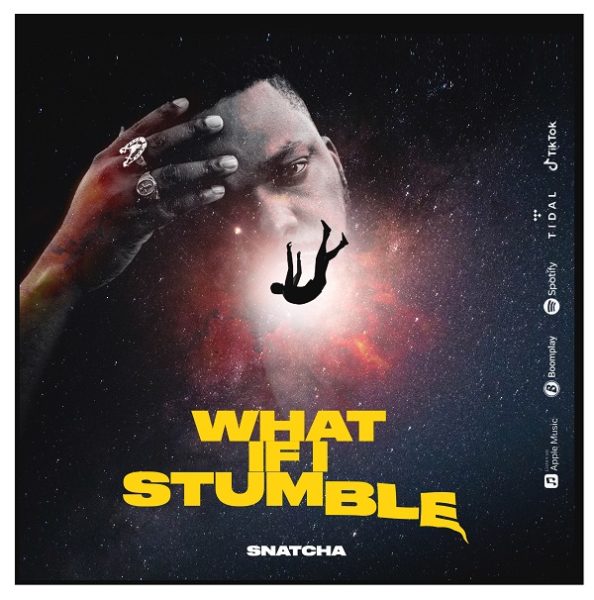 Multi-Award winning Rap Artist, Snatcha has just dropped his latest single release titled, "What If I Stumble".

Produced by renowned hitmaker, Xblaze, the thumping synths, bassline & captivating lyrics sets the tone for the thought provoking yet groovy tune - a very timely wake up call from Snatcha.
Speaking about the song, he states: "What If I Stumble is not a prediction or a statement of doubt. Rather it's a call for saints to arise and be their brother's keepers in an age where everyone wants to be enraged about something or cancel one another when we make mistakes or when our Christian walk becomes a crawl.

In "What if I stumble, Snatcha asks the question - "Would you rat on me when I fall and make my shame apparent to all?" Also he asks "Would you be my critic or would you be my Jiminy cricket?. The idea is not to cover my sins but to stand with me in prayer that No, this one will not be lost".
The new single is now available for streaming and download on all online digital stores.
Stream & Download Audio Below;
About Snatcha
Snatcha is one half of the Legendary Multi Award winning Rap duo, Rooftop MCs of "Lagimo" fame.
His musical style is experimental hip hop fusing alternative rock with Afro influences and he is set to dominate the music scene with original sounds, uplifting lyrics and breath mints for fans who scream too often.
His solo discography includes the album, "The Value of Nothing"and top charting singles - "Children of God" featuring Angeloh; "Everything", "Reign", "Shame" feat. Ayoola, "Light" & "All the Every" featuring Mike Abdul.
Now based in the UK, Snatcha has received numerous awards and nominations. He is also a 4 time AGMA Award winner in the United Kingdom for Hip Hop and Afro Pop Gospel.