The Covenant Of Service - Seeds Of Destiny Devotional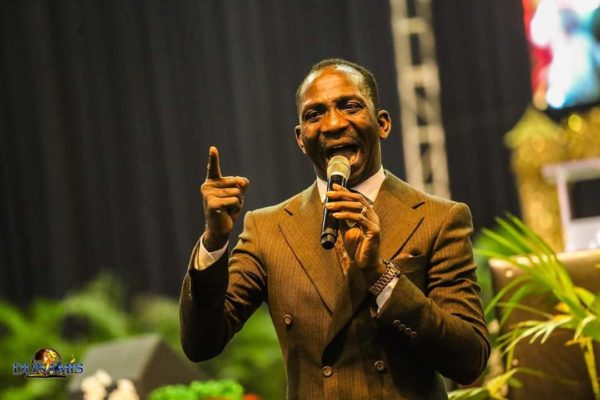 Dunamis' Seeds Of Destiny 1 July 2021 Devotional By Dr. Paul Enenche – The Covenant Of Service
TOPIC: The Covenant Of Service
You don't need to beg God to bless you when you serve Him.
SCRIPTURE: And ye shall serve the Lord your God, and he shall bless thy bread, and thy water; and I will take sickness away from the midst of thee. Exodus 23:25
THOUGHT FOR THE DAY: You don't need to beg God to bless you when you serve Him.
You are welcome to the month of July 2021. In this seventh month, which marks the beginning of the second half of the year, God shall give you a new beginning in Jesus' Name.
The Book of Isaiah chapter Forty-Three Verse Twenty-One makes it clear that God created us for Himself. This means, we are duty-bound to be dedicated to Him.
Matthew 4:10 says,
Then saith Jesus unto him, Get thee hence, Satan: for it is written, Thou shalt worship the Lord thy God, and him only shalt thou serve.
This means, two major proofs of dedication to God are: Worship and Service. A dedicated person is known by his worship of and service to God. So, a life that is not lived in worship and service to God is a life wasted for time and eternity.
Now, it is important to know that service in the Kingdom is not just an action but a covenant. Serving God is not just an activity. Service in the Kingdom of God is a covenant walk. This means, when a man fulfils the duty of service, God responds to that action in manifestation.
To put this in another way, where man is duty-bound to serve his Creator, the Creator is duty-bound to respond to that service with the blessing. You don't need to beg God to bless you when you serve Him.
My counsel is, understand that service is a covenant and make up your mind to serve God wholeheartedly.
Remember this: You don't need to beg God to bless you when you serve Him.
ASSIGNMENTS:
Go through today's study again and understand that service is a covenant walk with God.
In the light of this revelation, make up your mind to be brutally dedicated to God in order to reap the rewards of service.
PRAYER: Thank You Lord for the revelation of Your Word to me. I ask for the grace to be dedicated to You in Kingdom service, Lord, in Jesus' Name.
FOR FURTHER UNDERSTANDING, GET THIS MESSAGE: THE COVENANT OF SERVICE (PART 1).
QUOTE: Living in His service is living to serve Him; it is a secret of preservation. Culled from "15 KINGDOM STRATEGIES FOR SURVIVAL" by Dr Paul Enenche.
DAILY READING: Proverbs 10-12
REFLECTION: What are you living for? Into what direction are you channelling your life's time, energy and resources? It determines your outcome in eternity.
PROPHETIC DECLARATION/WORD: May you never miss out of your Blessing in life as you dedicatedly serve the LORD in Jesus' Name.
Today's devotional was written by Pastor Paul Enenche of the Dunamis International Gospel Centre (DIGC), headquartered at Abuja, Nigeria, with Pastor Paul and Becky Enenche, as the Senior Pastors. It is a power-packed arena where God's Presence, Principles and Power are at work for the salvation, healing and restoration of human destinies and dignities