Na Your Love By Jude Philips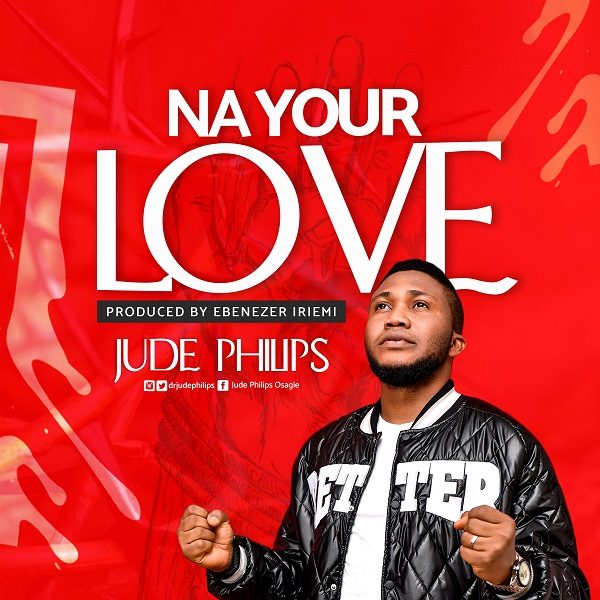 Gospel singer, Jude Philips releases new single "Na Your Love". The song is about the never failing love of Christ towards us.

Jude shares the testimony behind the song this way; "NA YOUR LOVE was written in tears of joy following God's miraculous intervention in the serious health challenge I experienced. The way I felt (including difficulty with breathing) almost made me think I will not see the end of JUNE 2020. God healed me in His merciful Love in my imperfection".
Stream & Download Audio Below;
Lyrics: Na Your Love By Jude Philips
Intro:
Na your LOVE o
Na e make me dey live o
Na Your Love o
Na e make me dey shine o
JesusNa you make me dey smile o
If no be you where I for dey
Response
(Chorus)
Na your Love o
Na e make me dey shine o
Na your Grace o
Na e make me dey fly o
Jesus Na you make me dey grow o
If no be you no life for me
Verse 1
From age to age,
You no dey fail me ooo,
From grass to Grace yea…
You lifted me higher,
Na your love o,
Na e win my life for me Jesus,
If no be you no life for me…
Na your love ooo
Response (Chorus 2x
Verse 2
Na you be my God ooo
You care for me all my life
You carry me in your arms
Where there seems to be no way,
You made ways for me
When I call call, you Answer me
Jesus If no be you, no life for me
Na your love ooo