[Video] Great Physician By New Gen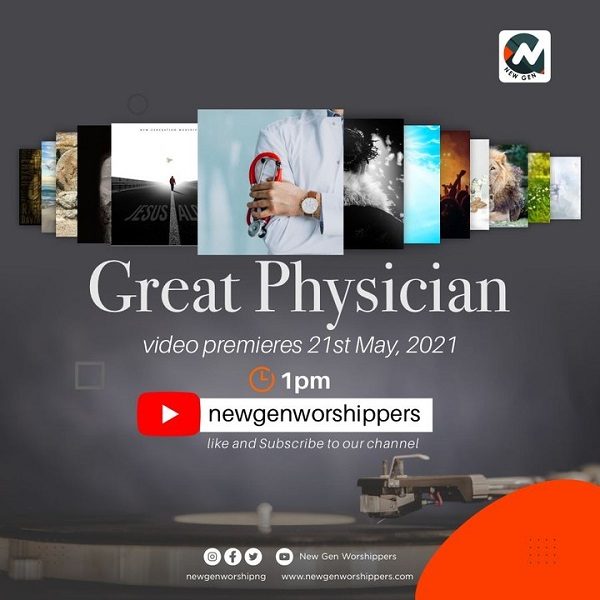 The official music group of the Marathon Messiah's Praise, New Gen Worshippers has released the official music video of their new track labelled "Great Physician".
'Great Physician' is the 12th track on the group project's debut album — Jesus Alone. This soul stirring sound had it's first visual performance at the 78th Marathon Messiah's Praise ministered by the New Gen.
The God, our Healer. Jehovah Rapha, the Great Physician. The one whom by His stripes we were healed Remember when He heals, He heals completely.

Watch Video Below;
Lyrics: Great Physician By New Gen Worshippers
[Verse 1]
Every sick you encountered
You healed
The compassion in your heart,
Couldn't let them go the same way
The blind, the lame, the deaf, the mute,
The paralytic,
Even the broken hearted
You healed them all,
Lord you healed them all
[Pre - Chorus]
Jehovah Rapha,
You're God our Healer
Jehovah Rapha
You took away our pains
[Chorus]
Great, great physician
All you do is perfect
Lord when you heal
There is no scar left
[Verse 2]
There is a Father I know
Full of power and love
In every way
Jesus Christ, the anointed one,
Who went about doing good
He's here in us,
Making us do the same
No Stitches no broken bones
No Band-Aids no aching hearts
[Vamp]
You're the doctor,
That'd never lose a patient.
Lord when you heal
You heal completely