[Music + Video] Constant Mercies By Phil Thompson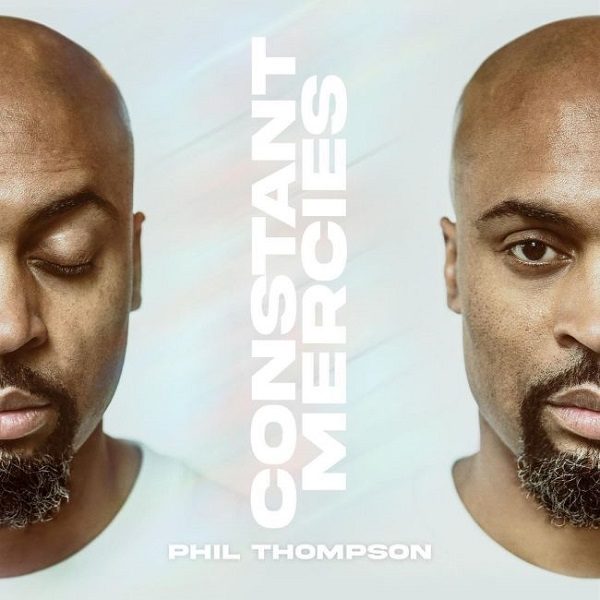 Worship artist and songwriter Phil Thompson releases his second single for Integrity Music. "Constant Mercies" follows on the heels of his debut single for the imprint "Jesus."
Both songs will be featured on Thompson's sophomore album, Lion of Judah, slated to release this summer.
"Constant Mercies" a "response to the anxiety that arose within him when the pandemic first hit. For whatever reason, he'd wake up in the morning burdened by it - a heaviness he felt not only in his chest but also on a spiritual level. Fear leaves us all vulnerable and fragile, like children in need of their parents' comforting embrace; that's exactly what Phil experienced as the Father began reminding him of various scriptures he'd learned as a child.
As he meditated on the Word of God, truth and thankfulness started filling the void left by his worries and inspired 'Constant Mercies', a song of grateful worship for God's endless grace. His mercies are new every morning."
Watch Video & Download Audio Below;

Stream & Download Audio Below;
Lyrics: Constant Mercies By Phil Thompson
[Verse 1]
At the dawn of morning, mercies are falling
And the shadow of Your goodness follows me
In my darkest valleys, when evil surrounds me
I will not fear, Your presence is here, it's over me
[Chorus]
Constant mercies unrestrained
Great is Your faithfulness
Great is Your grace, great is Your grace
Unabandoned, new each day
Great is Your faithfulness
Great is Your grace, great is Your grace
[Verse 2]
At the dawn of morning
(Say mercies are falling) Mercies are falling
(As Your grace) As Your grace and mercy rest upon my heart
(When my heart is racing) When my heart is racing
(And doubt overtakes me) And doubt overtakes me
(Say I will not fear) I will not fear, Your presence is here over me
(Say I will not fear) I will not fear, (Say) Your presence is here over me
[Chorus]
Constant mercies unrestrained
Great is Your faithfulness
Great is Your grace, great is Your grace
Unabandoned, new each day
Great is Your faithfulness
Great is Your grace, great is Your grace
[Bridge]
And I am not worthy (I'm not worthy)
So undeserving (Undeserving)
Of Your grace and mercy (Grace and mercy)
So undeserving, undeserving
And I am not worthy (And I am not worthy)
I'm not worthy (I'm not worthy)
So undeserving (So undeserving)
Undeserving (Undeserving)
Of Your grace and mercy (Of Your grace and mercy)
Grace and mercy (Grace and mercy)
So undeserving (So undeserving)
Undeserving (Undeserving)
[Chorus]
Constant mercies unrestrained
Great is Your faithfulness
Great is Your grace, great is Your grace
(Come on, help me sing)
Unabandoned, new each day
Great is Your faithfulness
Great is Your grace, great is Your grace