Top 7 Nigerian Gospel Songs Of The Week | May 2021, Week 3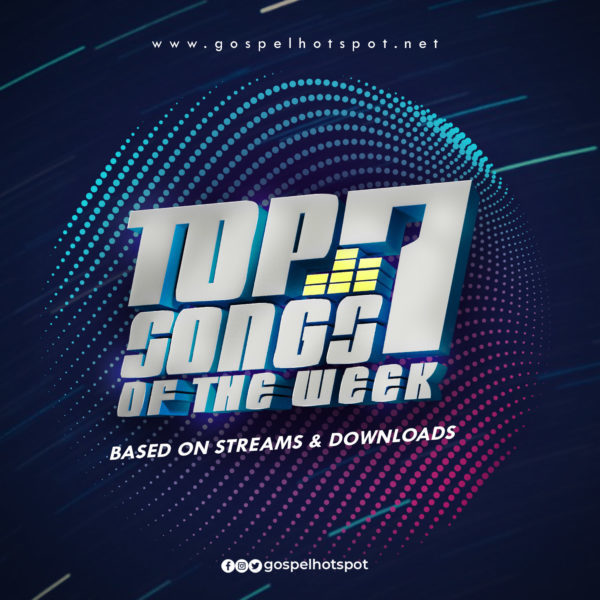 Music is one of the oldest sources of inspiration and the right song connects us to our maker. It is the third week in the most of May 2021 and we are here to update your library on the Top 7 Nigeria Gospel Songs for the week.
In the previous weeks, we enjoyed 'Faithful God' from energetic gospel singer, Onos Ariyo and 'What A Saviour' from ace gospel minister, Nathaniel Bassey taking the No 1 spots.
This new week is no different as we bring you the top 7 gospel songs in Nigeria.
Note: This list was prepared based on the Digital Downloads & Streams statistics from Gospel Hotspot Server.
7. Thankful - Funke Fagun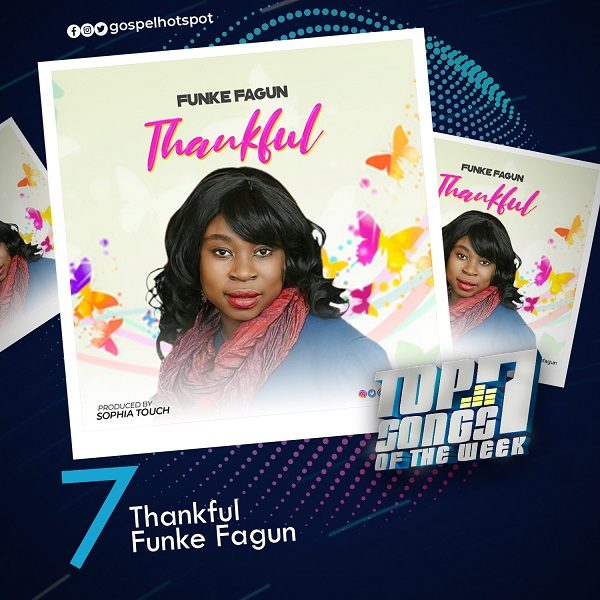 US-based Nigerian Gospel singer and songwriter, Funke Fagun makes it to the list with the release of her brand new single titled – "Thankful".
'Thankful' is a gratitude song delivered in both Yoruba and English lyrics. It's a song of appreciating what God has done, His present doings and the greater things he has prepared for us in future.
Funke Fagun hails from Ondo state. She is an international Gospel artiste, counsellor, inspirational speaker, music director, performer and a nurse by profession.
6. Mercy - Oluyinka Iyanda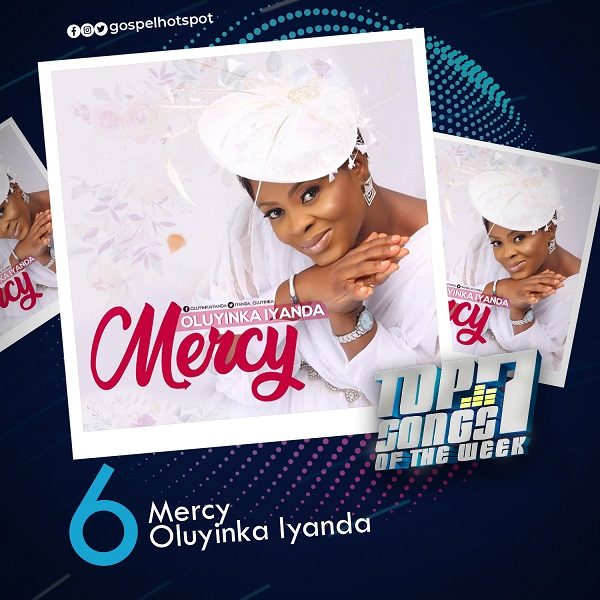 Vibrant Gospel music minister, Oluyinka Iyanda makes the list with her much anticipated single – "Mercy".
'Mercy' is a powerful song that speaks about God's mercy. So then, it does not depend on man's desire or effort, but on God's Mercy.
Oluyinka Iyanda is amazing and vibrant songwriter and praise and worship minister who started singing and writing songs right from her childhood.
5. El Shaddai - Joe Theo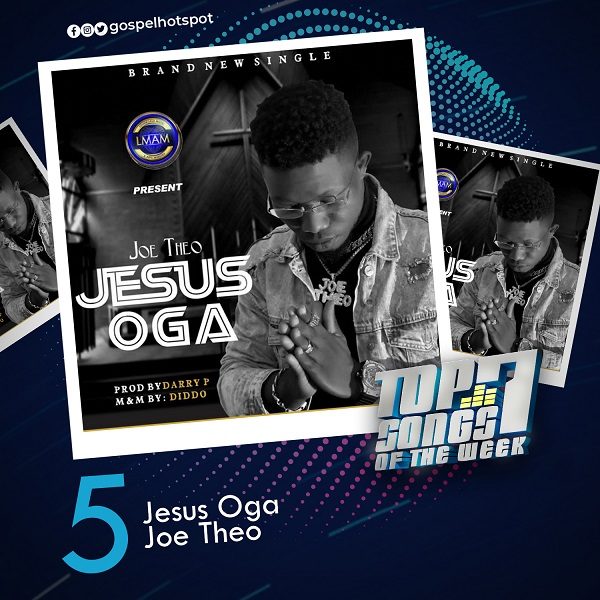 Gospel music artist, Joe Theo storms the world of gospel music with another raise song 'Jesus Oga'.
Joe Theo's first single titled El Shaddai has been touching souls since its release and has got him award and fame home and abroad. His new single is a song of gratitude to Jesus who has brought him this far.
4. Lord I'm Available - Profit Okebe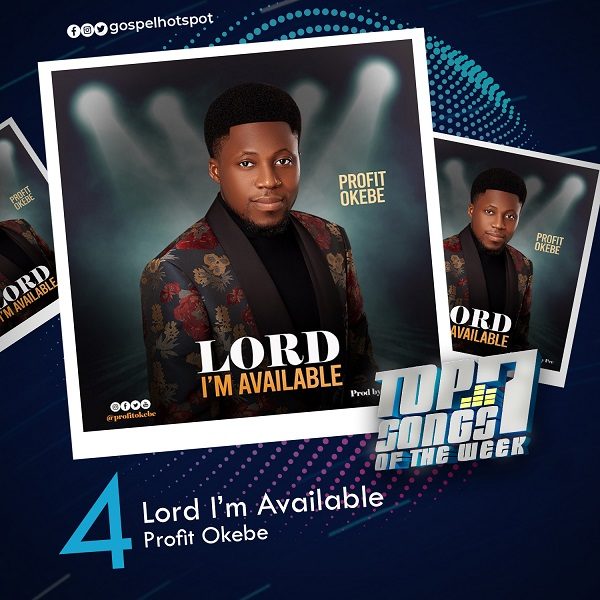 Gospel music and recording artiste, Profit Okebe drops a brand new song accompanied with a video titled "Lord I'm Available".
"Lord I'm Available" is birthed from a place of deep yearning for the fullness of God in a man. It is a song of consecration, passion, hunger and inspired by the Holy Spirit.
Profit Okebe is a praise and worship leader at the Dunamis International Gospel Centre Headquarters, Abuja, Nigeria.
3. Yahweh - Temiloluwa Oluwalese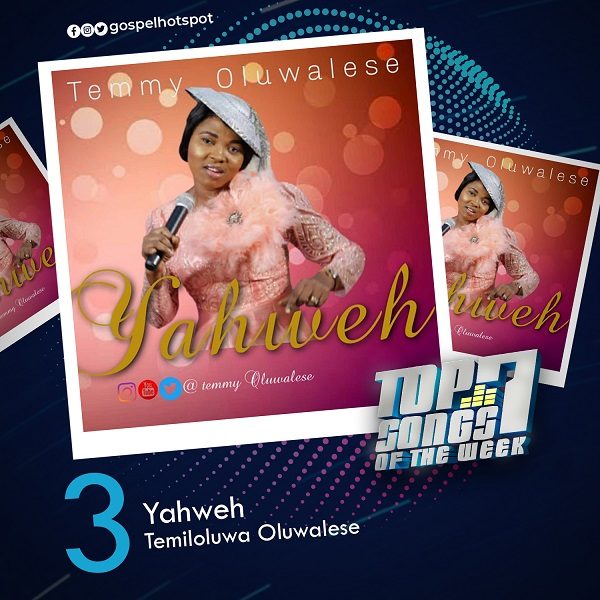 'Yahweh' by renowned gospel music veteran, Temiloluwa Oluwalese takes the third spot this week.
'Yahweh' is all about appreciating God for all His wonderful works. The single is a follow up to her first Album Titled "Awesome God" released in 2008.
Known for her unique sound, Temiloluwa Oluwalese music has become favourites in households and media houses all over Nigeria.
2. Faithful God - Onos Ariyo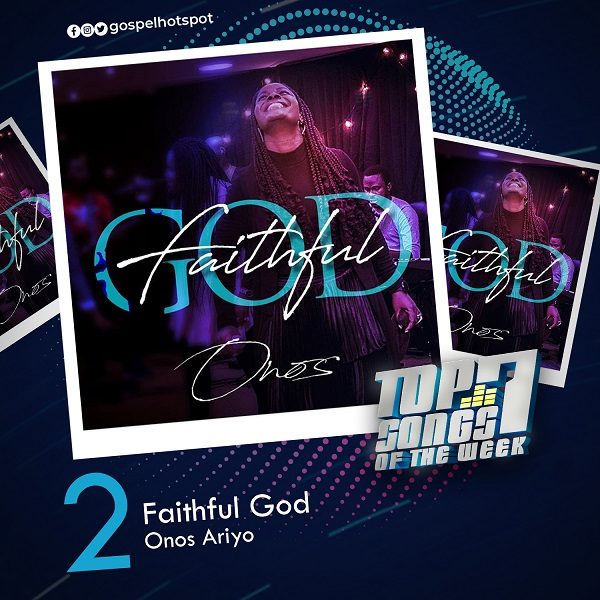 Gospel Music Maestro, songwriter and veteran music coach Onos Ariyo blesses the body of Christ with the release of her new single titled "Faithful God'.
The Rock-laced contemporary worship single talks of the ever reliable faithfulness of God, who always shows up in times of need.
'Faithful God' was birthed from a place of gratitude and deep reverence of the sovereignty of God because He keeps His word and promise concerning us".
1. Holy Ghost - Abbey Ojomu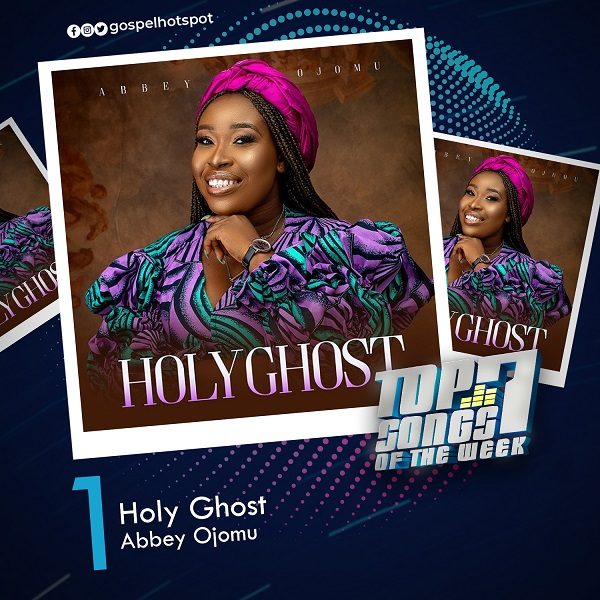 Gospel singer, Abbey Ojomu leads the list with her debut single "Holy Ghost", dedicated to the 3rd person of the Trinity.
"Holy Ghost" is a stirring, calling on the manifest presence of God, in recognition of the power that is at work in us and the endless possibilities it offers.
"Holy Ghost" is contemporary worship with a the difference, touching the very essence of the existence of man.
---
Did We Miss A Hit Song? Do you not agree with our listing? Add Your Voice, Leave Comments Below