Top 7 Nigerian Gospel Songs Of The Week | May 2021, Week 2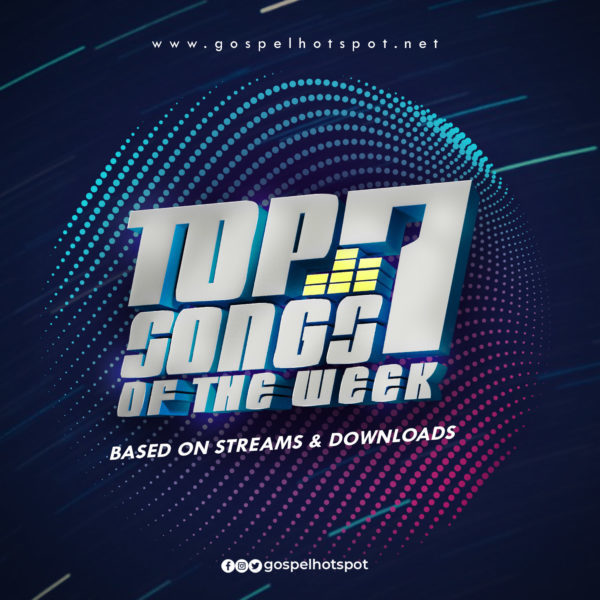 It's another season of best of all time quality Gospel music content on our website with Top 7 Nigerian Gospel Songs Of The Week.
So we started the week with a number of beautiful songs; However we have created a playlist out of these songs, sounds that we could not get enough of either by their lyrics, style, beats or messages they project .
Songs in this playlist includes 'Faithful God' by Onos Ariyo, 'Fade Away' by Nigeria's finest Gospel pop artiste – Limoblaze featuring Dena Mwana and 'Mercy' by Oluyinka Iyanda.
And of course, we would we forget 'Jehovah Overdo'!, the very song that took the trend by Minister Chidinma and Eezee Conceptz latest record label artiste .
Check Out Our Top 7 Nigerian Gospel Songs Of The Week, 2nd Week Of May 2021 Below;
Note: This list was prepared based on the Digital Downloads & Streams statistics from Gospel Hotspot Server.
7. This God – Paul Praize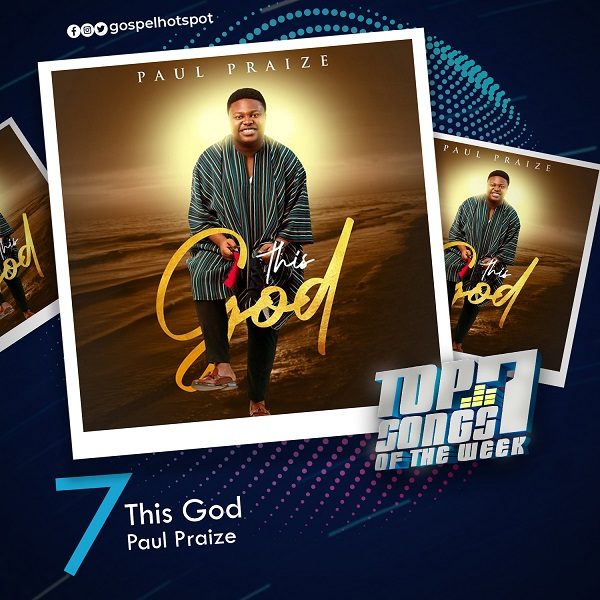 Ukraine based recording artiste Paul Praize is dishing out a sweet melodic rhythm in 'This God'.
The new sound released to mark his birthday is a blend of jazz and afro fusion. The song emphasizes the great things only God can do. His wonderful works and uncountable blessings. The afro and pidgin delivery of the song will definitely hit differently and become a constant rotation on your playlist.
6. People Of Light – Ritasoul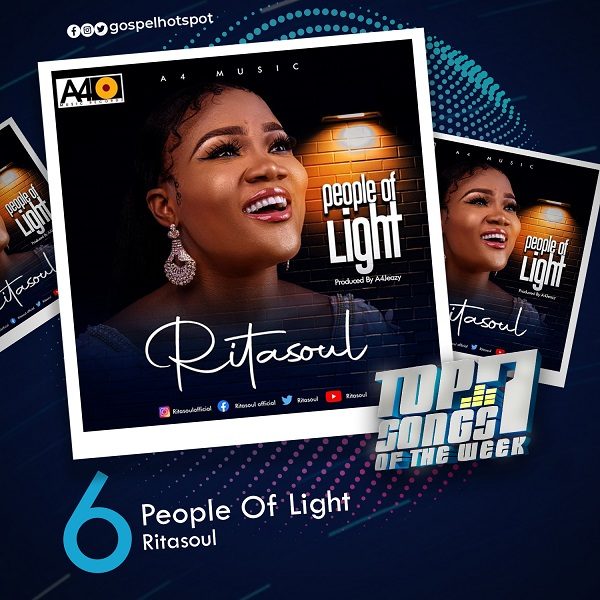 Music minister – Ritasoul drops a new single titled – "People Of Light", inspired by the word of the month given by her man of God – Pastor Chris Oyakhilome as the 'Month of Illumination'.
Just like the title goes, "People Of Light" is an unapologetic anthem, with Ritasoul soulful scaling through the beautifully crafted soundscape, delivering an applaudable vocal performance and ministration guaranteed to bless the listener(s).
5. Fade Away – Limoblaze x Dena Mwana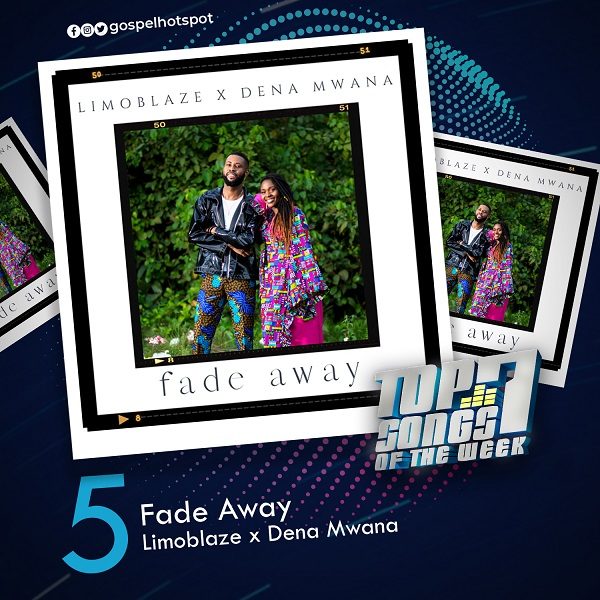 This new single has multiple languages embedded in it as it has a mixture of English, Lingala, French and Pidgin-English all in one. The collaboration between Limoblaze and Dena Mwana has led to the release of this three-minute masterpiece.
The new single "Fade Away" has a unique message it preaches which is that every other name aside from the name of Jesus should fade away "Let every other name Fade Away, Fade Away". The song also speaks about the assurance we have in Christ "…cos if you dey with me, omo e go sure for me and if you move with me, everything go clear road for me".
4. The Easy Way – FaitFavour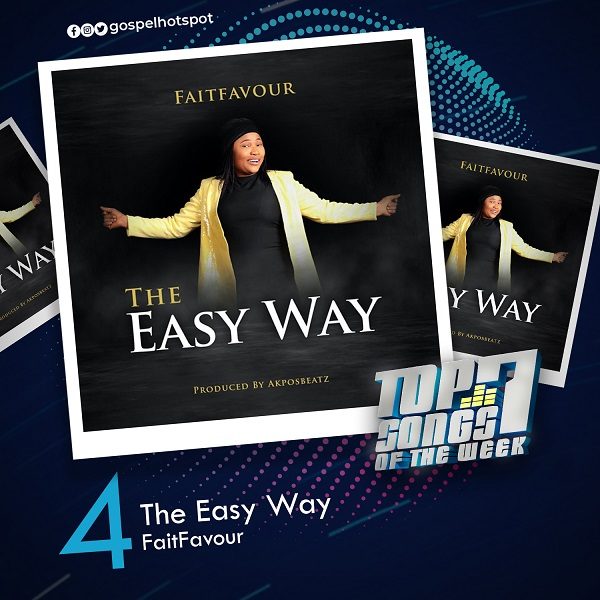 Gospel music minister FaitFavour is back with her second release for the year 2021 titled "The Easy Way." The release is complimented with a live video.
The single which adapts a Rocky vibe does not overlook the hardship and suffering Jesus experienced but emphasized that His tribulations made an easy way to salvation for us.
3. Jehovah Overdo – Chidinma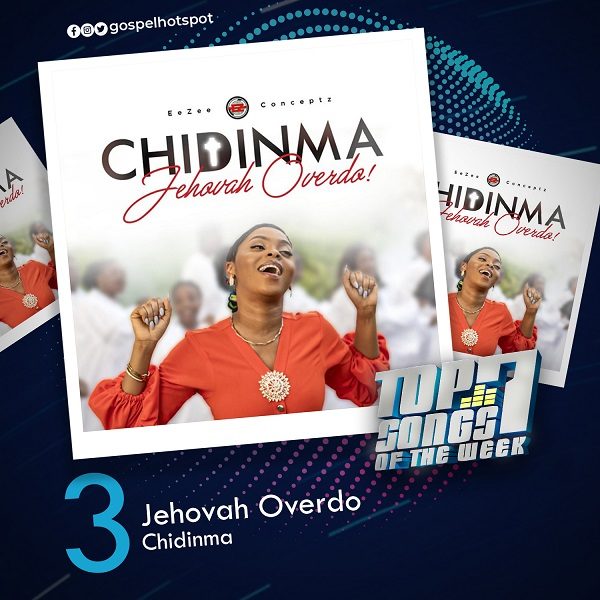 EeZee Global Ministry releases the first single under the label for Chidinma titled "Jehovah Overdo".
"Jehovah Overdo" is a mellow groovy song of praise that testifies to God's great works in our lives. The song is written & inspired by the Holy spirit and personal life experiences; it is hence sung with befitting passion. "Jehovah Overdo" is produced by the production team at EeZee Conceptz Global led by multiple award winning producer, EeZee Tee.
2. Mercy – Oluyinka Iyanda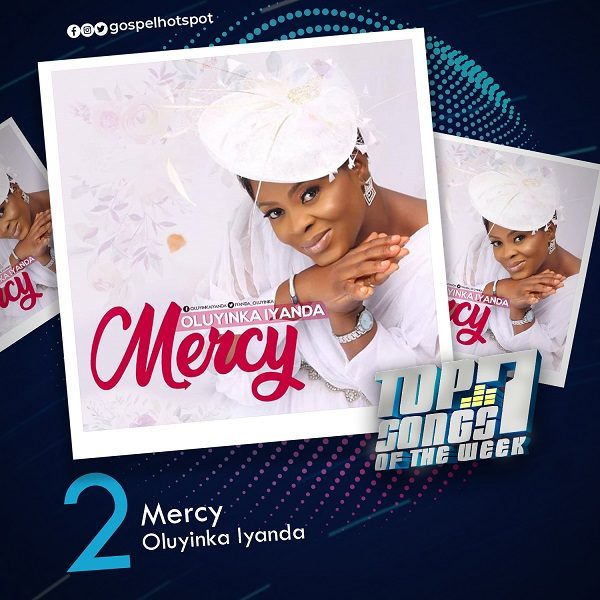 Vibrant Gospel music minister, Oluyinka Iyanda finally releases her much anticipated single – "Mercy".
'Mercy' is a powerful song that speaks about God's mercy. So then, it does not depend on man's desire or effort, but on God's Mercy. This single is produced by Tyanx at Desourcestudio.
Oluyinka Iyanda is an amazing and vibrant songwriter and praise and worship minister who started singing and writing songs right from her childhood.
1. Faithful God – Onos Ariyo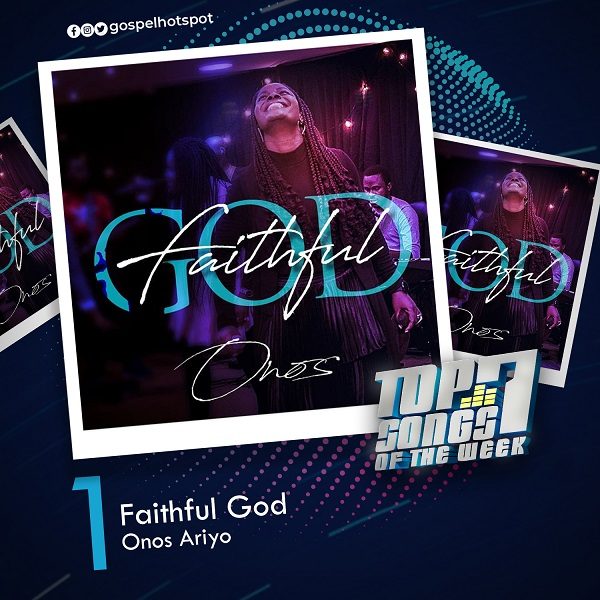 Gospel music minister Onos Ariyo has complemented the single "Faithful God" with the release of the live video.
The Rock-laced contemporary worship single talks of the ever reliable faithfulness of God, who always shows up in times of need.
"'Faithful God' was birthed from a place of gratitude and deep reverence of the sovereignty of God because He keeps His word and promise concerning us," Onos Ariyo said.
"Faithful is he that calleth you, who also will do it." - 1 Thessalonians 5:24 says.
---
Did We Miss A Hit Song? Do you not agree with our listing? Add Your Voice, Leave Comments Below
CLICK HERE TO DOWNLOAD NEW GOSPEL SONGS