The Fear Of God And Our Priorities In Life - Seeds Of Destiny Devotional | 18/05/2021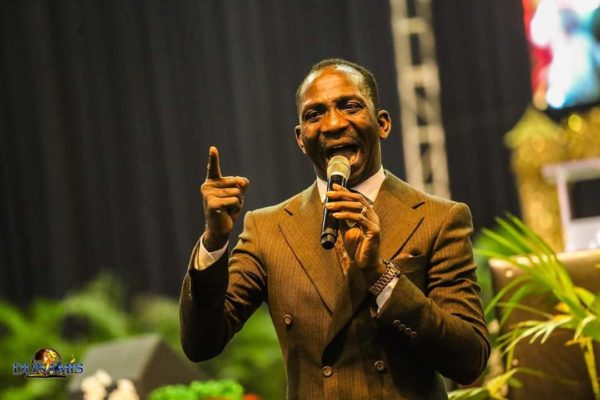 Dunamis' Seeds Of Destiny 18 May 2021 Devotional By Pastor Paul Enenche – The Fear Of God And Our Priorities In Life
TOPIC: The Fear Of God And Our Priorities In Life
Your life is in order only when your priorities are in order.
SCRIPTURE: But seek ye first the kingdom of God, and his righteousness; and all these things shall be added unto you. Matthew 6:33
THOUGHT FOR THE DAY: Your life is in order only when your priorities are in order.
The fear of God reflects positively on our priority with God. The fear of God makes God to have the first place in your life's priority.
When we say a person fears the Lord, it means that God Himself knows, the devil knows, and everyone else knows that God is the number one personality in that person's life.
For instance, concerning Daniel, even people who hated him knew that God was the number one personality in his life. You could play with anything around Daniel but never tamper with his God. You may say anything about him but don't talk against his God. When a man fears God the way Daniel did, he would abide naturally among the wise.
Now, I will like you to take note of the following key thought:
Your life is in order only when your priorities are in order.
For instance, the number one priority of any man on earth should be God. His second priority should be his family, that is, his wife and children. After this, the next priority can be other things like work, rest and leisure.
But when you see a man whose number one priority is money; number two priority is work; number three priority is wife and children; and then number four priority is God, that is an inversion of priority. That is a life out of order. It doesn't matter how much money such a man may have, his life is out of order in this world and in the world to come.
Beloved, set your priorities in the right order so your life can be in order.
Remember this: Your life is in order only when your priorities are in order.
ASSIGNMENTS:
Ensure God is your first priority in life.
Spend time with God in prayer and study of the Word before you set off to do anything any day.
PRAYER: Lord, I ask that You help me to set my priorities aright. Help me to make You my number one priority, Lord, in Jesus' Name.
FOR FURTHER UNDERSTANDING, GET THIS MESSAGE: THE BEGINNING OF WISDOM – THE FEAR OF THE LORD (PART 1)
QUOTE: Until you learn to serve, you can't be served. Culled from "FINALLY FREE FROM SINGLENESS" by Dr (Mrs) Becky Paul-Enenche.
DAILY READING: Psalm 28-30
REFLECTION: What does the unbelieving world think about? What are the priorities of your life in order of importance? What place do God and family occupy in your scheme of things? Will you order your priorities if they are out of order?
PROPHETIC DECLARATION/WORD: As you give God His place in your life, may He give you your place in the land of the living.
Today's devotional was written by Pastor Paul Enenche of the Dunamis International Gospel Centre (DIGC), headquartered at Abuja, Nigeria, with Pastor Paul and Becky Enenche, as the Senior Pastors. It is a power-packed arena where God's Presence, Principles and Power are at work for the salvation, healing and restoration of human destinies and dignities