Top 7 Nigerian Gospel Songs Of The Week | April 2021, Week 3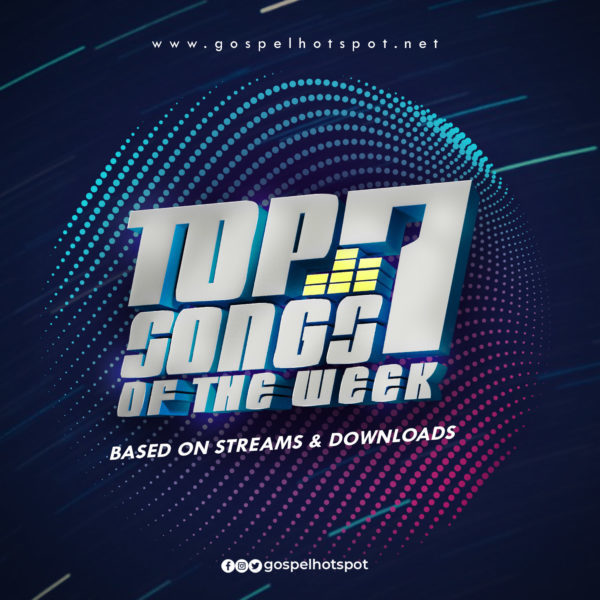 Welcome to another version of Top 7 Nigerian Gospel Songs Of The Week for the month of April.
We've looked through the previous weeks and have discovered great Gospel music of all time, which we are sure that there will be no exception for.
Efforts have been carried out this week to please the ears and minds of listeners with Gospel music by ace Gospel singers, which includes both the popular and forth coming ones.
This week's playlist embraces 'Somebody', a Naija Afro beat fusion by A'dam featuring Kris Grant, 'Highly Exalted' by Naffymar, 'Air I Breathe' by Caleb Bright amongst others.
Check out our Top 7 Nigerian Gospel Songs of the Week, 3rd Week of April 2021 below:
Note: This list was prepared based on the Digital Downloads & Streams statistics from Gospel Hotspot Server.
7. Praise Amour – Makolad Praise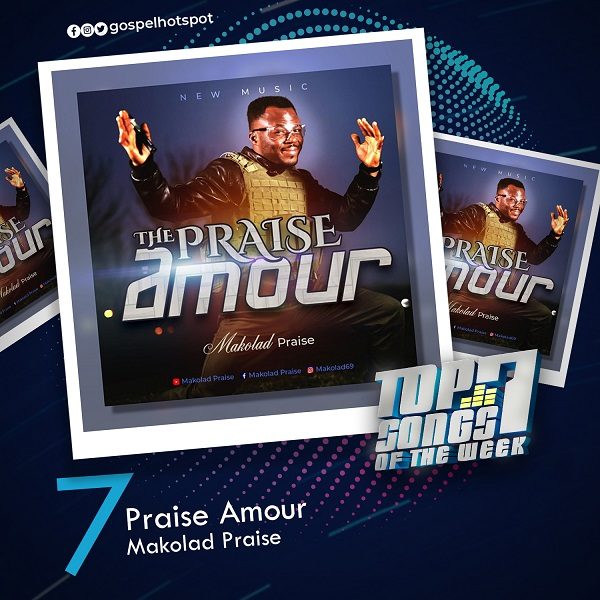 'Makolad Praise' a U.S based gospel music minister releases the audio and video of a medley titled 'Praise Amour'.
Praise Amour is a 10mins uplifting Contemporary/African Praise Medley for everyone. Makolad received this inspiration during his mid night devotion, God told him specifically to put on the amour of praise to win the battles of life i.e. in every situation Praise is a strong weapon to be victorious.
6. Thank You – Helen Meju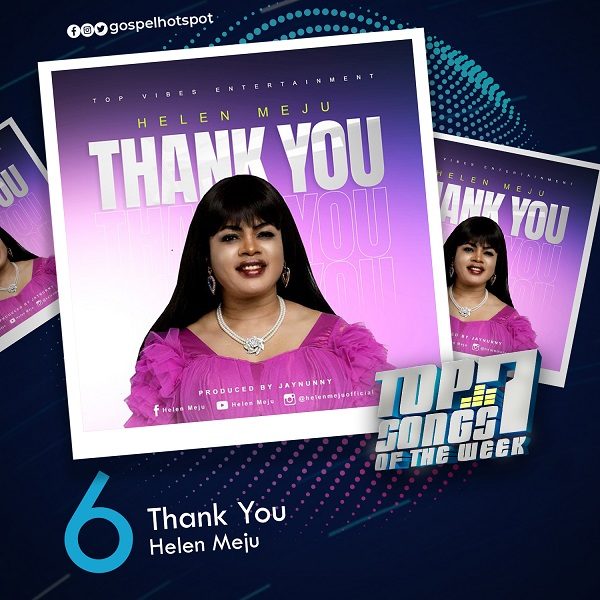 US Based Nigerian Gospel artiste, Helen Meju has released a brand new musical video tagged — "Thank You".
'Thank You' is a thanksgiving song rendered in the English and indigenous Igbo language, to praise God Almighty for His faithfulness upon our lives.
5. Somebody – A'dam Ft. Kris Grant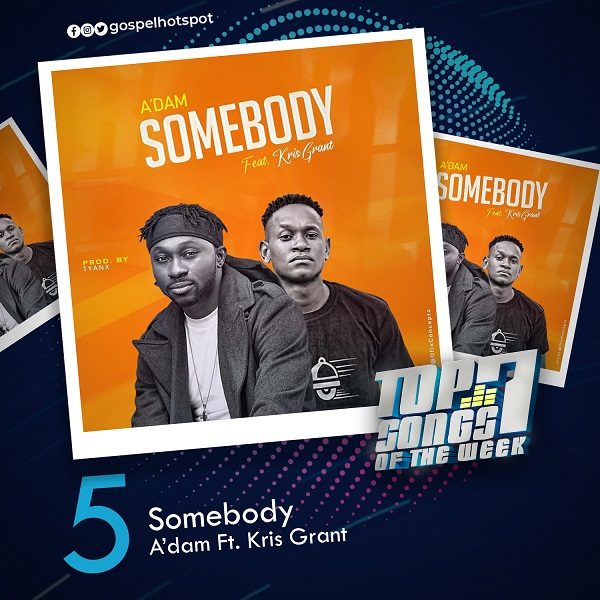 Spaghetti Records label artiste and songwriter, Damilola Aluko popularly known as "A'dam" releases yet again, another brand new single labelled – 'Somebody'.
A'dam features a fast rising rapper and lyricist – Krist Grant, and together they create this beautiful synergy of untamed vibes.
4. Air I Breathe – Caleb Bright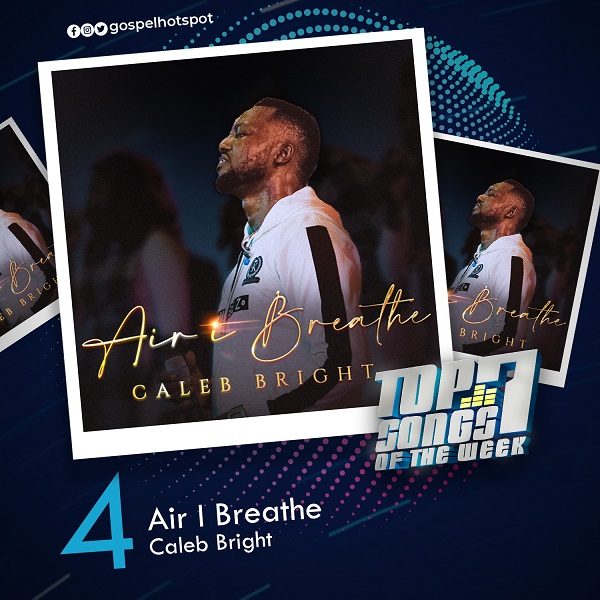 Caleb Bright is a sold-out worshiper fully committed to preaching the gospel through songs. He is a member and singer from the LoveWorld ministries, he has a passion for gospel music which he shares through his songs.
"Air I Breathe" is a gift to the world, because the scripture makes us understand that in him [the spirit of God] we live, move and have our being. In other words, everything that has to do with us is God birthed.
3. Highly Exalted – Naffymar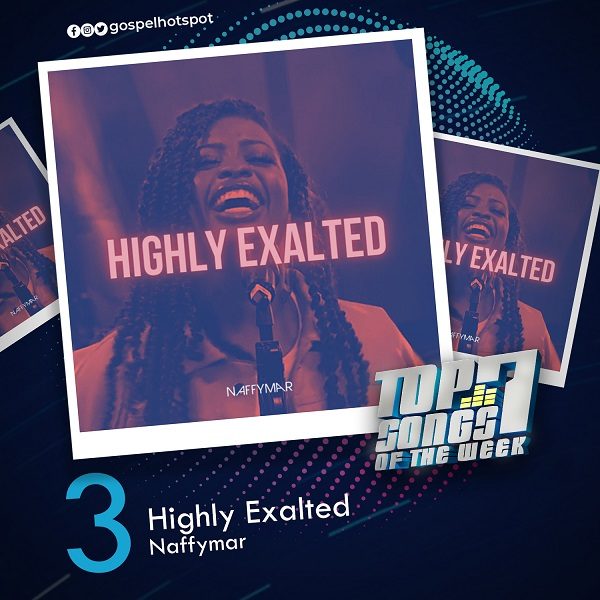 UK based urban gospel artist, producer and songwriter Naffymar is out with a spanking new record titled 'Highly Exalted'.
Coming three months after the release of her chart breaking House of God EP with songs that have now become anthems for Christian celebrations, the Music Graduate shows her versatility in this worship ballad.
2. Behold The King [Praise Medley] – Desanya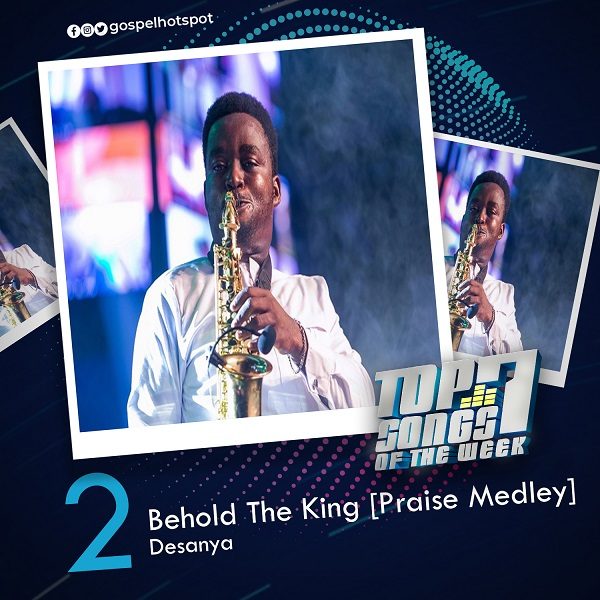 Sax Maestro Desanya releases "Behold The King," a medley of popular praises and hymnals that glorifies Christ, the King of Kings. The track was first performed at the recently concluded 79hrs Marathon Praise to celebrate God's faithfulness in the life of Pastor. E.A Adeboye, the General Overseer of Redeemed Christian Church of God.
1. You No Dey Look Face – Mike Abdul Ft. Yoruba Mass Choir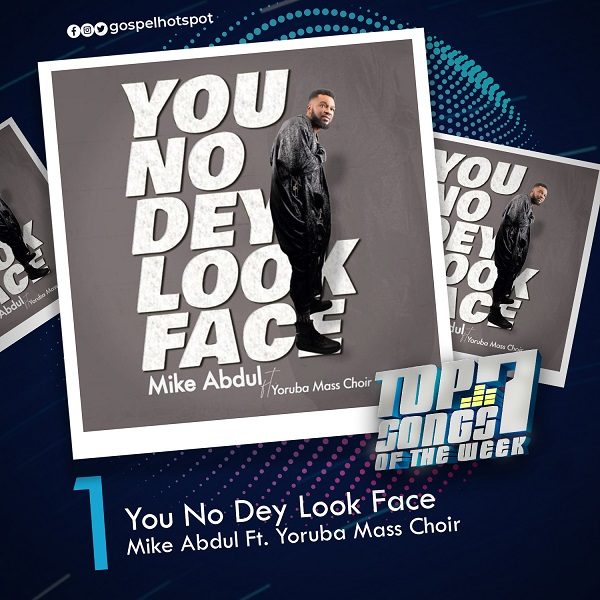 Spaghetti Records CEO, Mike Abdul releases a brand new tune labelled — "You No Dey Look Face".
While he features the Yoruba Mass Choir, Mike Abdul reminds us of this character of GOD in his latest ballad, "You No Dey Look Face".
Did We Miss A Hit Song? Do you not agree with our listing? Add Your Voice, Leave Comments Below