Top 7 Nigerian Gospel Songs Of The Week | March 2021, Week 4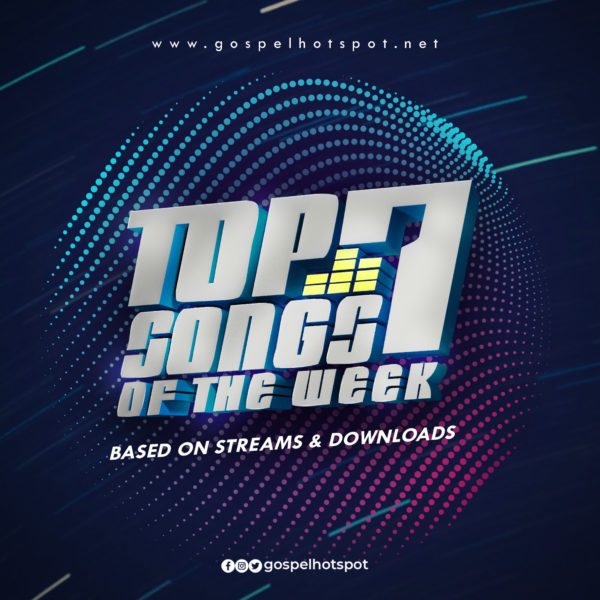 It's the Season of Easter fans and family and we have come with our own special good tidings as we celebrate Eastertide together!
Top 7 Nigerian Gospel Songs weekly chart have come to do justice with beautiful songs from our beloved Gospel artistes, musicians, songwriters and ministers.
On this week's playlist which is for the fourth week of March 2021, you'll enjoy songs like 'Follow Jesus' by Bee Cee Moh who's back again to the Gospel scene after a long period of music release.
Not only that, there are also songs like 'Jesus Never Fails' by Mary Jane Nweke featuring the 'Excess Love' crooner, Mercy Chinwo and of course, Dare David's 'Magnify'.
Check out the full list of Top 7 Nigerian Gospel Songs of the Week, 4th Week March 2021 below:
Note: This list was prepared based on the Digital Downloads & Streams statistics from Gospel Hotspot Server.
---
7. Okechi – Rose Ezeukwu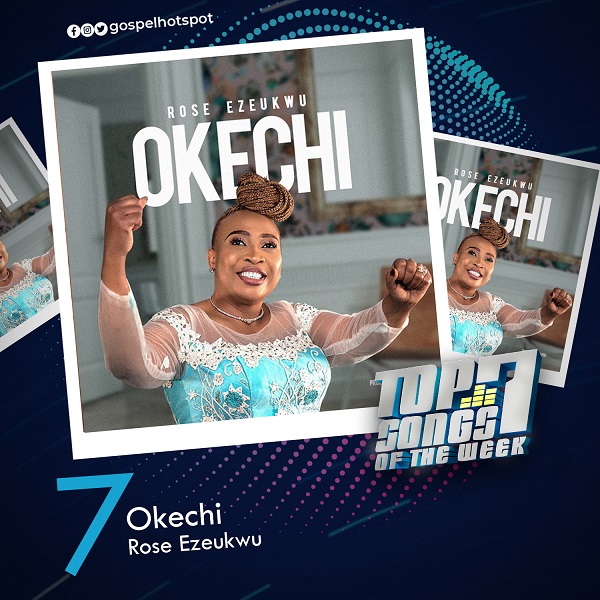 American-based Nigerian gospel music minister 'Rose Ezeukwu' comes with high a spirited sound tagged as "Okechi".
---
6. Jesus Never Fails – MaryJane Nweke Ft. Mercy Chinwo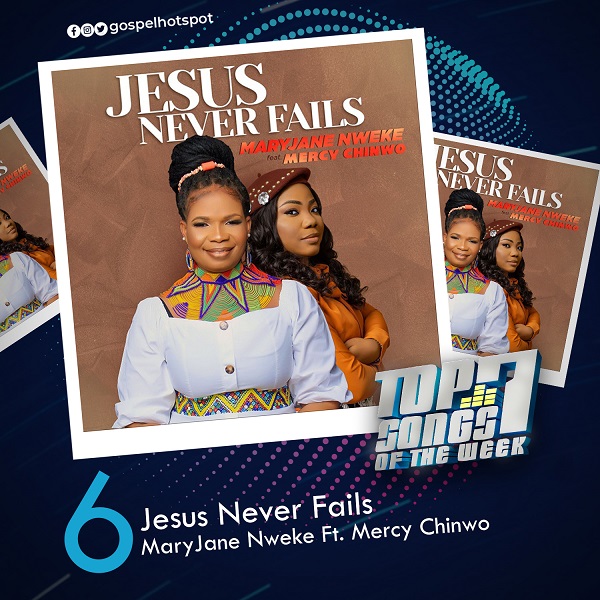 Gospel music minister MaryJane Nweke is out with her latest offering titled "Jesus Never Fails." The new single features sensational Gospel music minister Mercy Chinwo.
---
5. Magnify – Dare David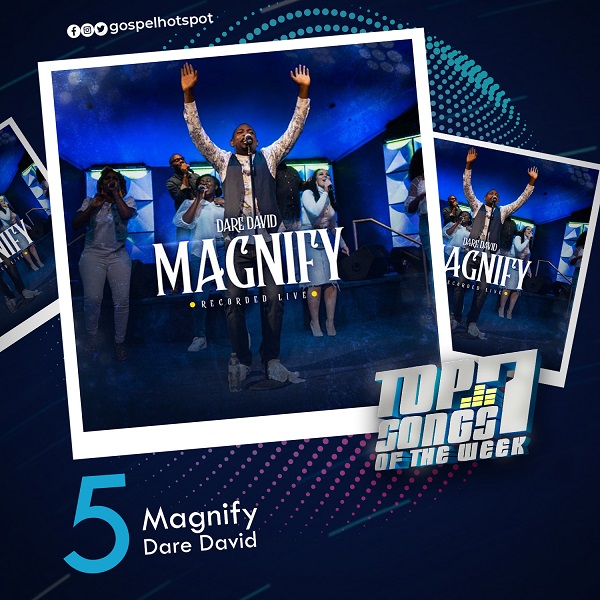 Anointed gospel music minister and producer based in the United States, Dare David steps out with another brand-new song titled "Magnify."
The song which was recorded live at "Dallas Worship Encounter" tagged "Shift" aims at further preaching the gospel of Christ while instilling a heart of gratitude and thanksgiving in the heart of everyone.
---
4. Follow Jesus – Bee Cee Moh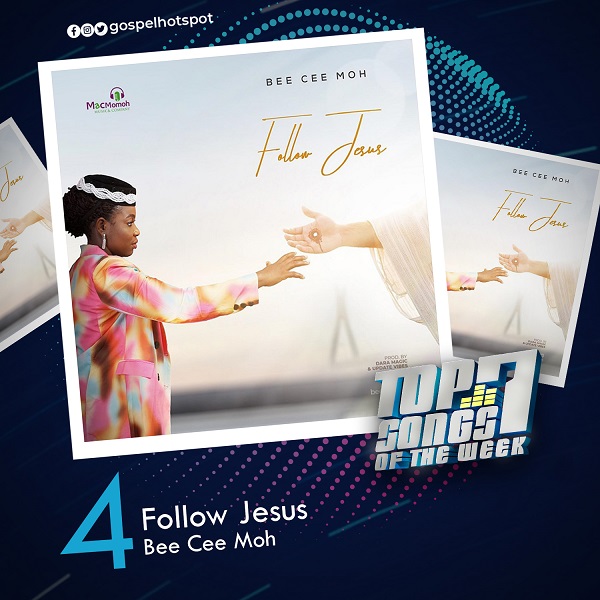 Macmomoh Music recording artist and gospel music minister Bee Cee Moh is totally committed to following Jesus and she affirms this wholeheartedly on her new single. The song titled "Follow Jesus" is available now to download/stream exclusively on Boomplay!
---
3. Beautiful – Sinach Ft. Nathaniel Bassey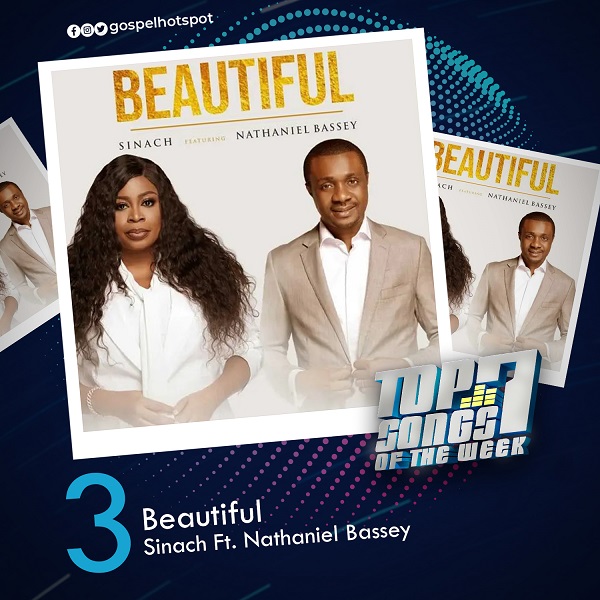 Nigerian International Gospel singer, Sinach drops a new uplifting sound named, "Beautiful" featuring Nathaniel Bassey.
Just few days back, Sinach came up with a lovely number tagged, "Greatest Lord" which is still dominating Gospel music chart at the moment.
---
2. Iyanu A Sele – Tim Godfrey Ft. Pastor E.A Adeboye & Tope Alabi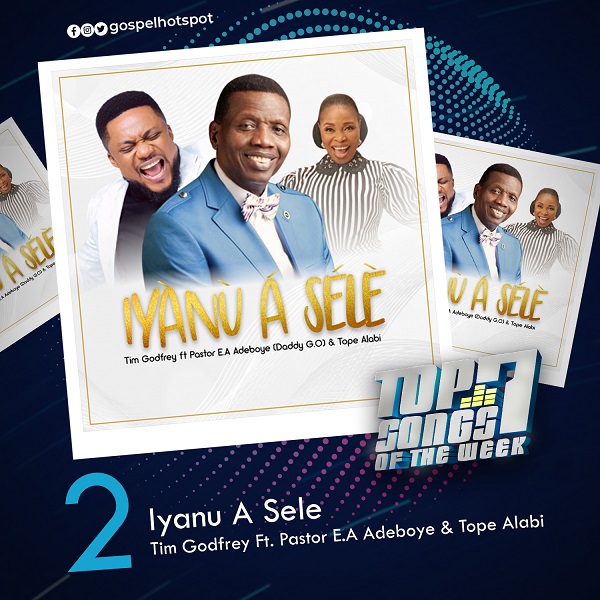 Renowned Gospel singer, Tim Godfrey comes with high spirited sound tagged as "Iyanu A Sele."
"Iyanu A Sele" hosted the superior vocals of highly spiritual clergy man, Pastor E.A Adeboye (General Overseer Of The Redeemed Christian Church of God) and renowned Gospel minister, Tope Alabi who gave her wonderful rendition on the sound.
---
1. Praise The Lord – Mr. M & Revelation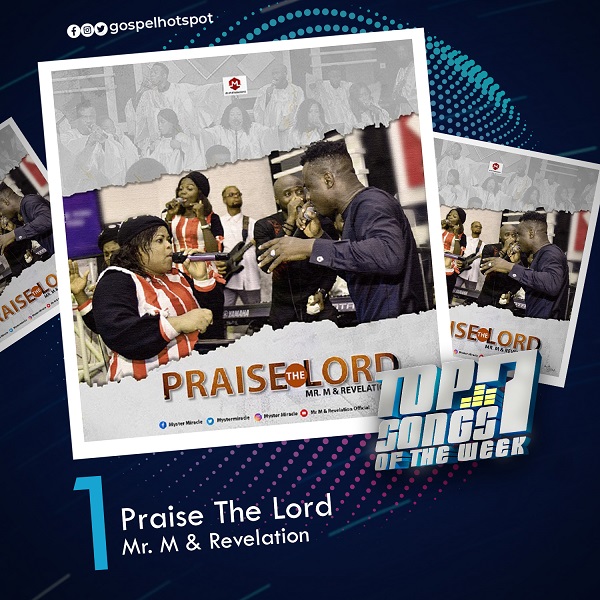 Nigeria leading music group Mr. M & Revelation releases another praise medley titled 'Praise The Lord'. The medley features popular Nigerian songs obtained from public domains.
The joyous and melodic rendition will ignite an atmosphere of praise and definitely put a smile on your face as you praise.
---
Did We Miss A Hit Song? Do you not agree with our listing? Add Your Voice, Leave Comments Below