Top 7 Nigerian Gospel Songs Of The Week | March 2021, Week 3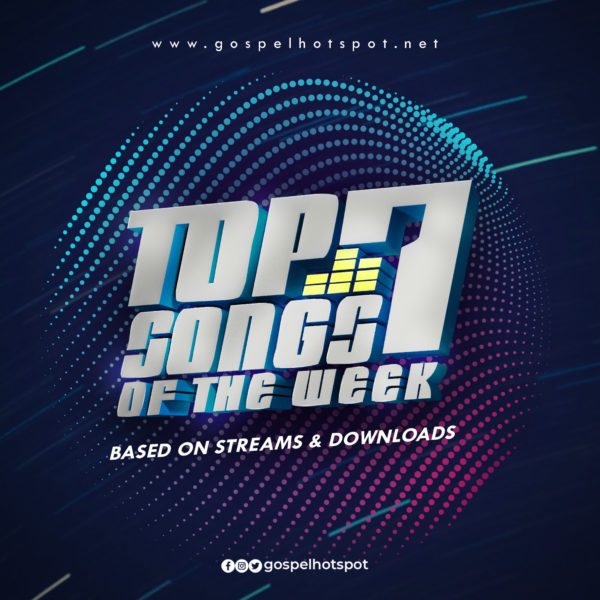 Gather here lovers of Gospel music and the opposite of them because after releasing this playlist you might eventually start to love it!
We present to you Top 7 Nigerian Gospel Songs Of The Week for the third week of the month of March 2021. They are quality sounds that you will absolutely love, leading them to becoming your favorite of all time.
This is to remind you that this unique playlist which is exclusively packaged by Gospel Hotspot, is a continuous weekly compilation of Gospel music creatively produced and released by different Gospel artistes, singers, vocalists, ministers and songwriters.
Apart from ranking solely on streams and downloads, these songs carry in depth connection to the minds of listeners regardless of the taste or style.
This Week's playlist includes "Testify" by Lawrence featuring his incredible crew, Decovenant. We also compiled songs like "Iyanu A Sele" by the evergreen Tim Godfrey featuring RCCG's General Overseer, Pastor E.A Adeboye and iconic Gospel minister, Tope Alabi, Toluwanimee's "Mercy" amongst others.
Note: This list was prepared based on the Digital Downloads & Streams statistics from Gospel Hotspot Server.
---
7. Enyim Oma – Paulyn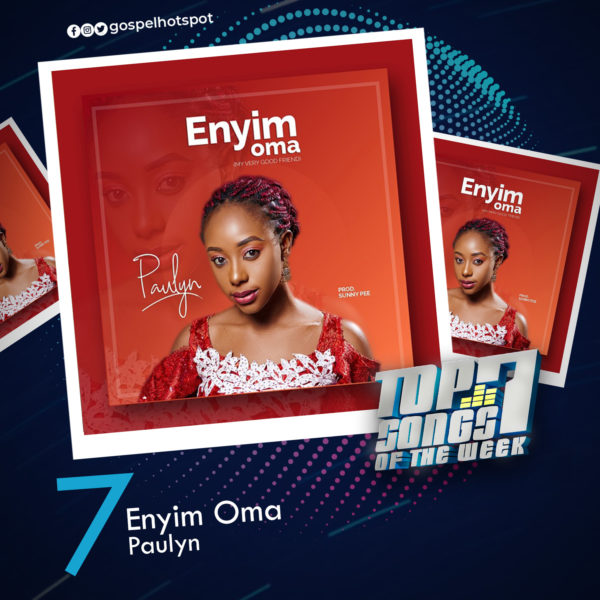 Gospel music minister Paulyn expresses her confidence and trust in God with the debut single titled 'Enyim Oma.'
The Contemporary Worship single is borne out of the revelation that the Love of Christ has no limits and He has shown us by His death how much we mean to Him. The term 'Enyim Oma' translates from the Igbo language to mean "my very good friend."
---
6. Testify – Lawrence & Decovenant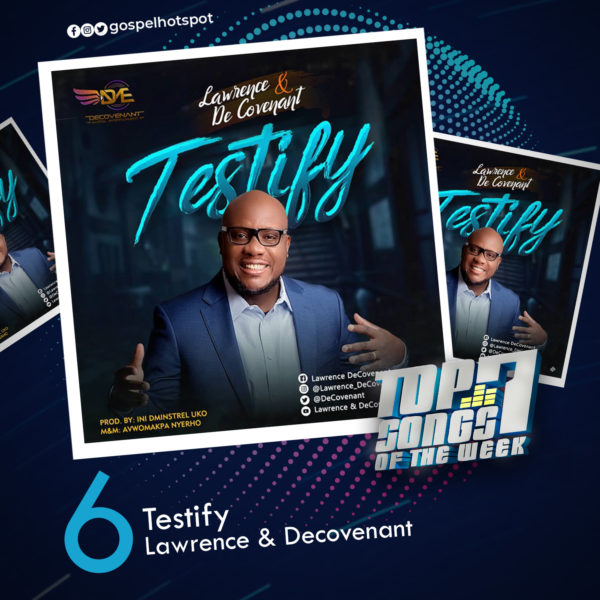 Here is a brand new release from zestful Lawrence & DeCovenant. This one is titled "Testify", an Afrocentric praise song testifying of the goodness of God.
---
5. Follow Jesus – Bee Cee Moh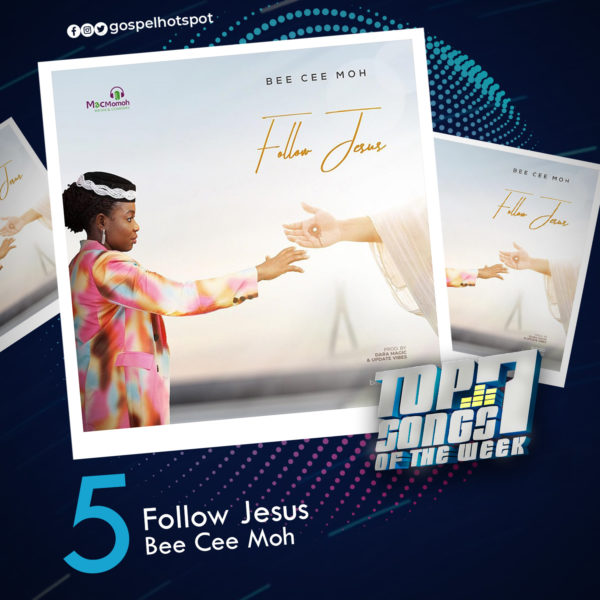 Macmomoh Music recording artist and gospel music minister Bee Cee Moh is totally committed to following Jesus and she affirms this wholeheartedly on her new single. The song titled "Follow Jesus" is available now to download/stream exclusively on Boomplay!
"Follow Jesus" is accompanied by a live video directed by Olumide Adenaike. The new track was written by Bee Cee Moh, produced by Dara Magic and Update Vibes.
---
4. Awesome Wonder – Chris Fidelis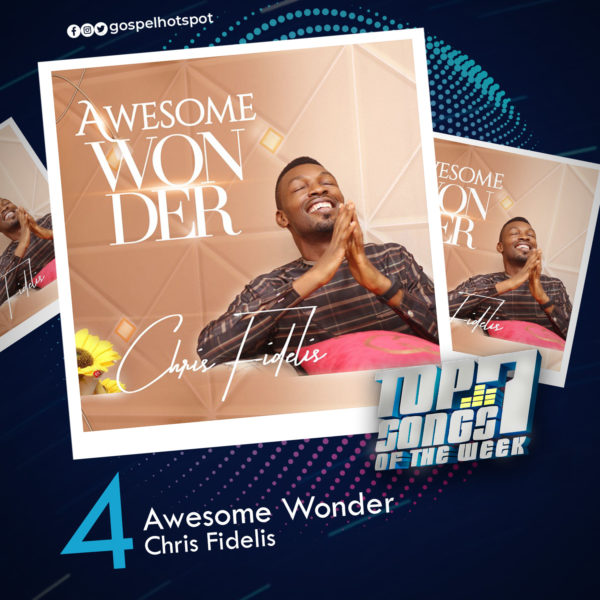 Chris Fidelis is a worship leader, Pastor, Recording Artist and an entrepreneur who hails from Cross River, but currently resides in Lagos with his family.
According to Chris Fidelis, 'Awesome God' was written during the early period of the pandemic, where many felt like giving up on God. Fear and uncertainty clouded the mind of so many believers and the society at large. Awesome God is a powerful song given by God for such a time as this.
---
3. Mercy – Toluwanimee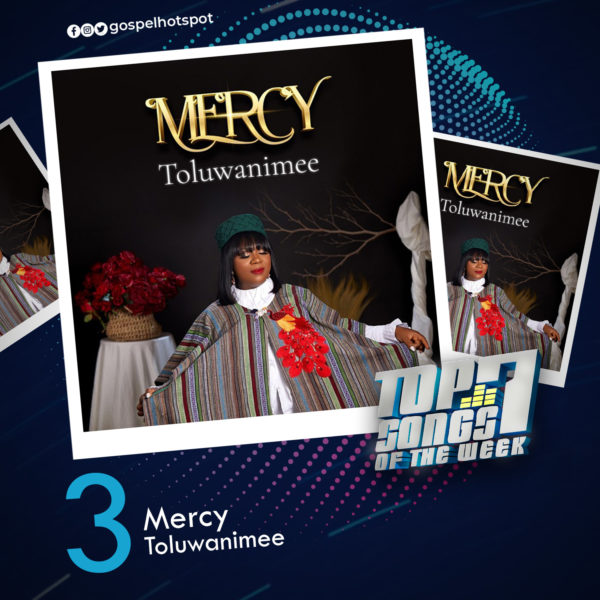 Toluwanimee kicks of the year with a song declaring the undeniable goodness of God in 'Mercy'.
This is coming after her recent release 'The Answer'. The single kicked with a passionate lyrical expression (Your Mercy). The goodness of God is a daily gift to His children and we are all beneficiaries of it. God's Mercy reveals how just and fair, yet loving and compassionate He is.
---
2. Ride On [Remix] – MoniQue Ft. Mike Abdul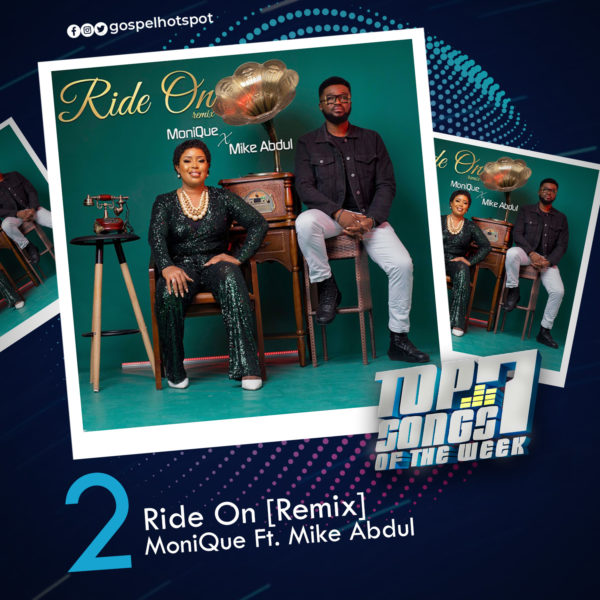 Gospel singer, recording artiste and songwriter, Monique Temitope Fabiyi simply known as 'MoniQue' comes through with the remix and official music video of her song – "Ride On".
'Ride On (remix)' featuring Spaghetti Records Lead artiste, Mike Abdul is a declaration of trust and surrender to the lead of the Holy Spirit. It is a lovely recorded sound that will take you on a smooth, get- away journey to a place of spiritual solace and peace.
---
1. Iyanu A Sele – Tim Godfrey Ft. Pastor E.A Adeboye & Tope Alabi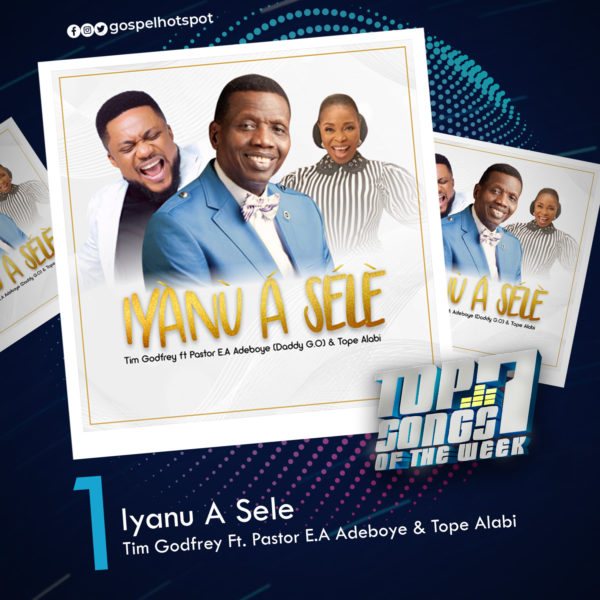 Renowned Gospel singer, Tim Godfrey comes with high spirited sound tagged as "Iyanu A Sele."
"Iyanu A Sele" hosted the superior vocals of highly spiritual clergy man, Pastor E.A Adeboye (General Overseer Of The Redeemed Christian Church of God) and renowned Gospel minister, Tope Alabi who gave her wonderful rendition on the sound.
---
Did We Miss A Hit Song? Do you not agree with our listing? Add Your Voice, Leave Comments Below