Top 7 Nigerian Gospel Songs Of The Week | March 2021, Week 2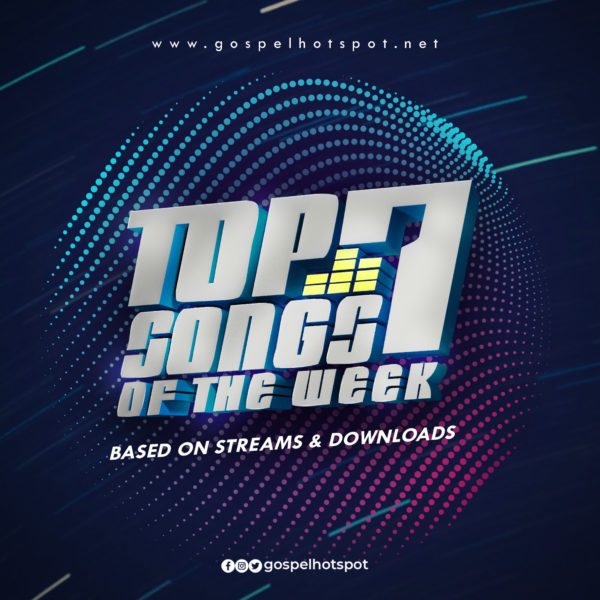 Gospel Hotspot presents the second week edition of our Top 7 Nigerian Gospel Songs Of The Week for the Month of March 2021.
This weekly archive delivers indepth and accurate content of different Gospel songs across all musical trends by all our esteemed Gospel artistes whether popular or upcoming.
Note: This list was prepared based on the Digital Downloads & Streams statistics from Gospel Hotspot Server.
---
7. Baba Ese - Mike Abdul Ft. Yoruba Mass Choir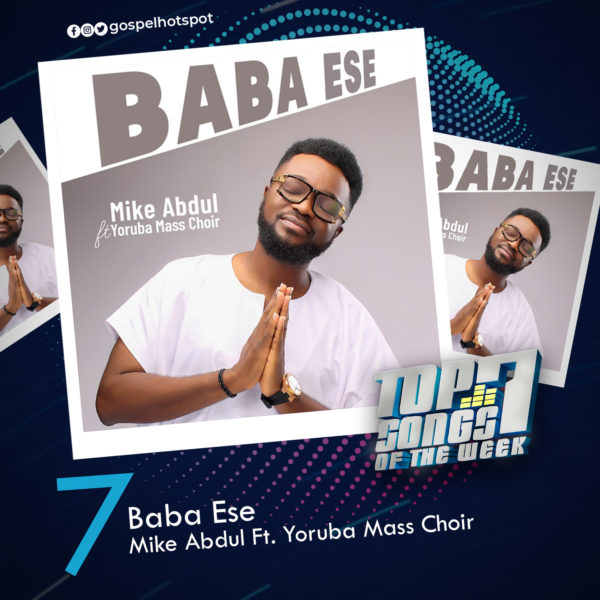 Mike Abdul, Chief Executive Officer of Spaghetti Records Label, Gospel artiste and songwriter releases brand new single and music video titled – "Baba Ese".
Featuring Yoruba Mass Choir, Baba Ese means "Father I Thank You". It is a song of Thanksgiving, gratitude, reputable melody and soul inspiring lyrics.
---
6. Ekene – IK Adophy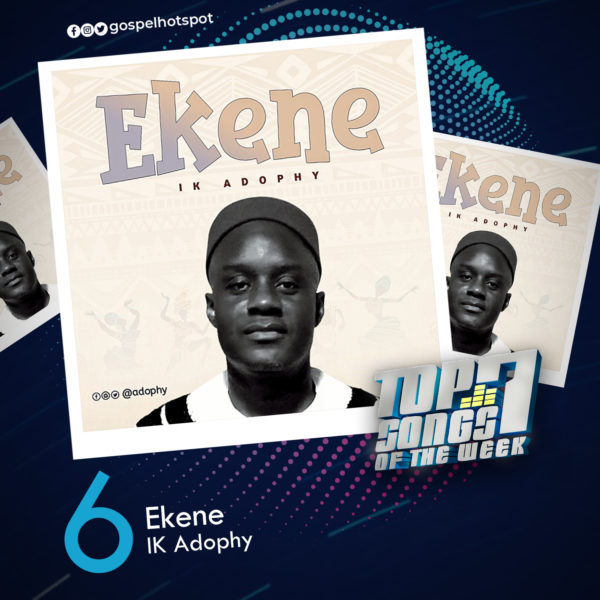 Nigerian Gospel musician based in the USA, Emmanuel Adophy A.K.A IK Adophy comes in appreciation to God with the single "Ekene."
---
5. Have Your Way – El-Roy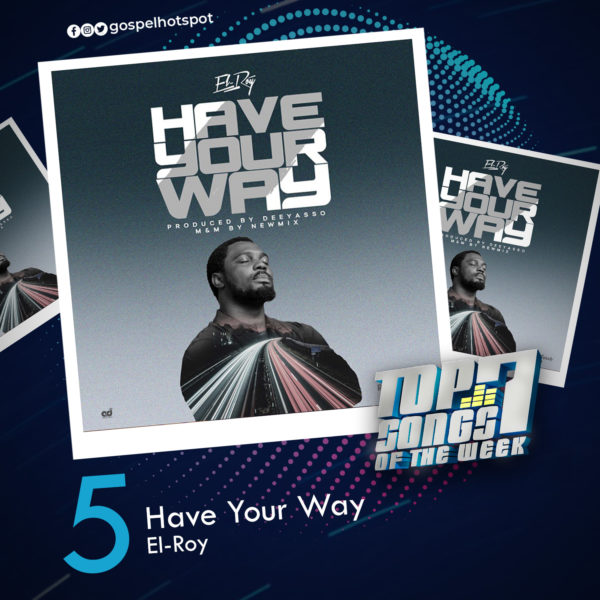 Nigerian gospel music minister, prolific songwriter & sensational soul lifting singer, El-Roy releases a new song titled 'Have Your Way'.
Have Your Way is a cry to the Father and a simple worship tool for everyone yearning for God.
---
4. Jam It – DJ Ernesty Ft. Testimony Jaga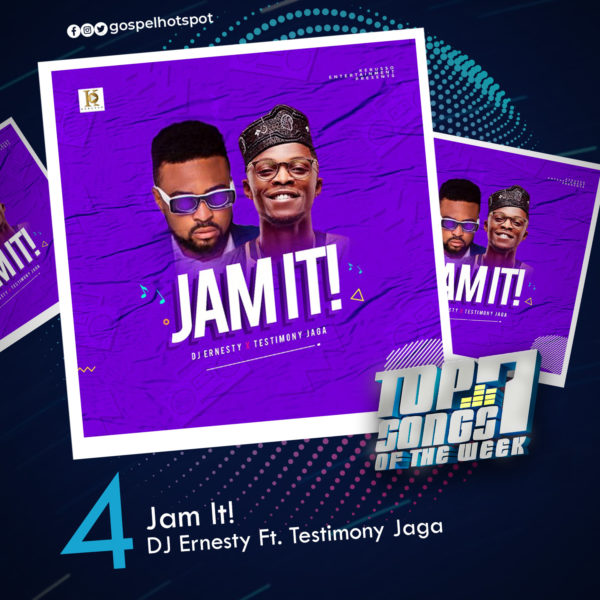 DJ Ernesty is out with a brand new song titled Jam It! he featured the Gospel Music Sensation and well rounded Gospel Music Artist Testimony Jaga.
DJ Ernesty is a prolific Disc Jockey who specializes in propagating the Gospel Music with his Craft.
Jam It simply illustrates the service of Gospel Music Disc Jockeying in Kingdom Advancement which is to play the music is unlikely places where the name of Jesus will be heard and lives will be inspired and motivated by the sounds of the music.
---
3. Jesus Never Fails – MaryJane Nweke Ft. Mercy Chinwo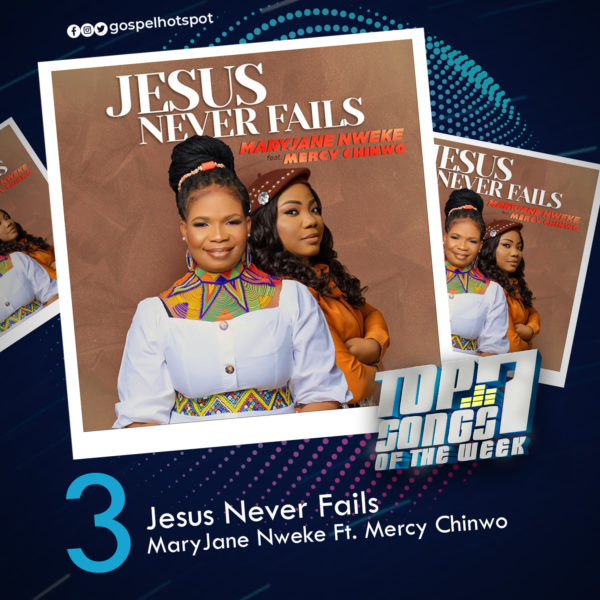 Gospel music minister MaryJane Nweke is out with her latest offering titled "Jesus Never Fails." The new single features sensational Gospel music minister Mercy Chinwo.
She expresses her confidence in God with the Traditional Folkmusic, laced with Eastern Highlife and this is most noticeable with the lead guitar and percussion. MaryJane takes an inventory of the many wonders that is in the life Jesus offers, she concludes that He remains constant through all circumstances.
---
2. Yesu Na – Steve Crown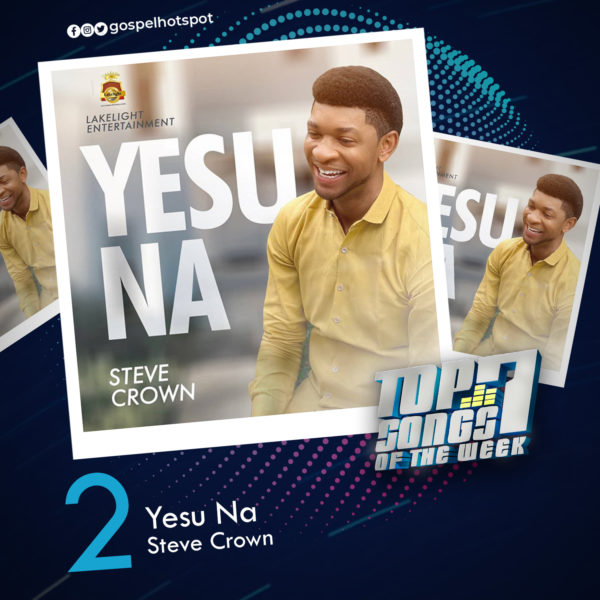 Highly celebrated gospel music minister and Lakelight Entertainment head honcho, Steve Crown releases yet another spirit-filled song titled "Yesu Na."
Steve Crown delivers a masterpiece, with the aim of inspiring and motivating everyone that comes in contact with the song as well as proclaiming God's majesty.
---
1. Beautiful – Sinach Ft. Nathaniel Bassey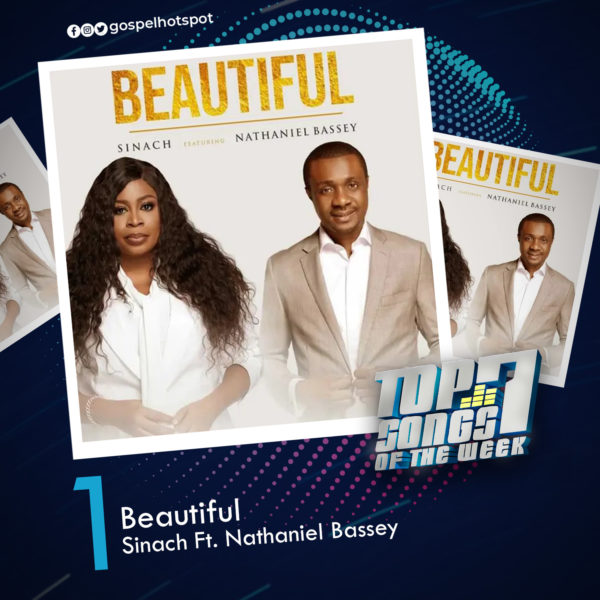 Nigerian International Gospel singer, Sinach drops a new uplifting sound named, "Beautiful" featuring Nathaniel Bassey.
Just few days back, Sinach came up with a lovely number tagged, "Greatest Lord" which is still dominating Gospel music chart at the moment.
Her latest, "Beautiful" employs the studio load of renowned Gospel minister, Nathaniel Bassey who came up with a lovely vocal prowess.
---
Did We Miss A Hit Song? Do you not agree with our listing? Add Your Voice, Leave Comments Below