Top 7 Nigerian Gospel Songs Of The Week | March 2021, Week 1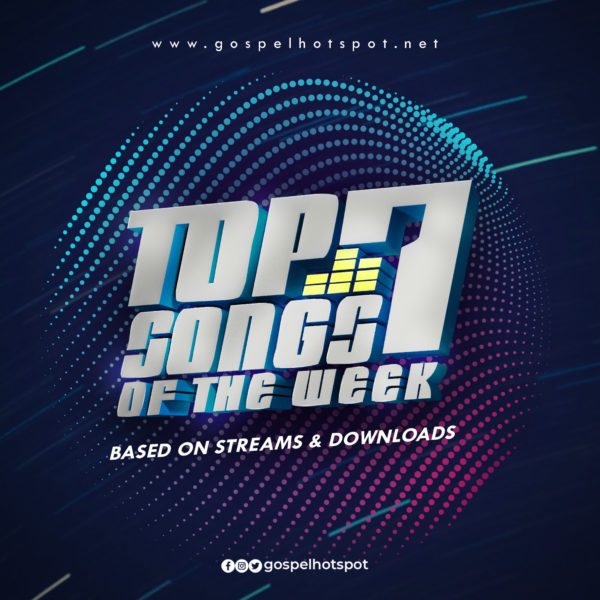 Welcome to the month of March as you made the right choice by connecting to our website today! There's a warm package for you as we deliver another version of our Top 7 Nigerian Gospel Songs Of The Week.
This is a weekly special playlist that embraces different genres and styles of Gospel music by different Gospel artistes, composers as well as songwriters.
The compilation of classy Gospel music released during the course of the week includes Steve Crown's 'Yesu Na', 'Jesus Never Fails' by MaryJane Nweke Ft. Mercy Chinwo, 'To Know You' by Dunsin Oyekan and more.
Note: This list was prepared based on the Digital Downloads & Streams statistics from Gospel Hotspot Server.
Below is the Top 7 Gospel Songs for the First Week in March 2021
---
7. Obim Dere Du – Paul C. Emordi Ft. The Churchmen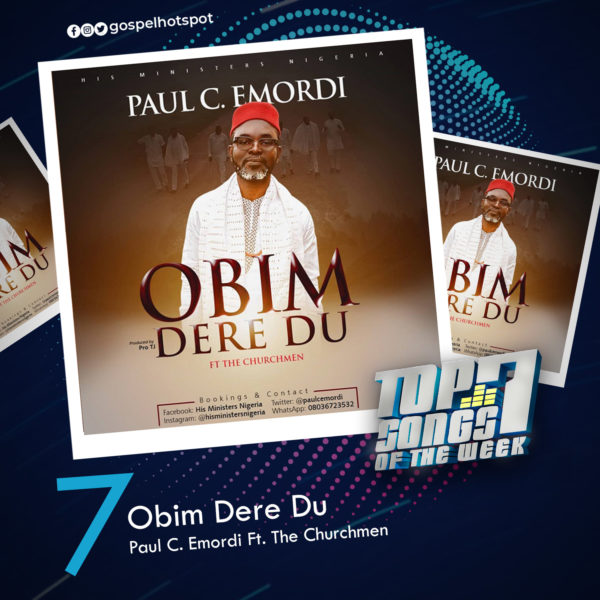 Paul C. Emordi in collaboration with The Churchmen releases a song of hope titled 'Obim Dere Du'.
The song captures melodies of relief and it is a song that encourages you to rest on the promises of God. Weeping may sometimes endure in the night, but surely joy comes in the morning.
The song is composed by Paul C. Emordi feat. The Churchmen and Produced by PRO TJ.
---
6. Encounter – Bunmi Sunkanmi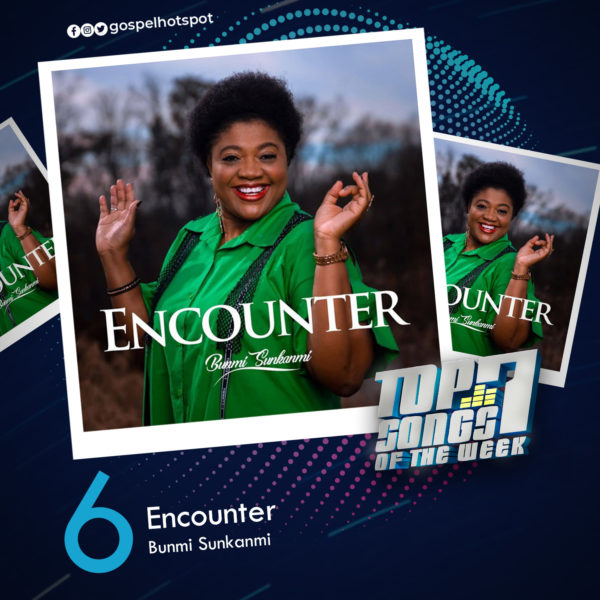 Nigerian born US-based gospel music minister, Bunmi Sunkanmi releases her latest single titled "Encounter" produced by Wole Oni.
According to her, "Encounter is a revelation I caught from the message of my father in Faith, Bishop David O. Oyedepo of Living Faith Church, a.k.a Winners Chapel, which states that every day is God's day but the day you have an encounter with him is your day.
The Holy Spirit interpreted the message to me and asked me to convert it into a song and whispered the sound to me."
---
5. Greater – Adeola Akhibi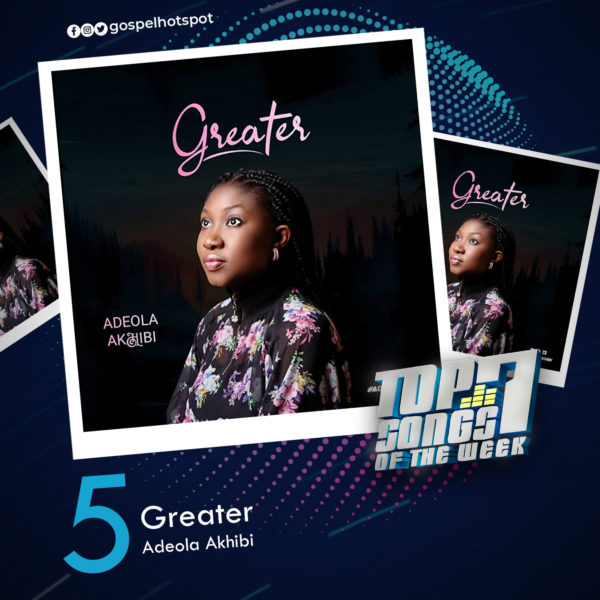 Gospel music minister Adeola Akhibi is out with a new single titled "Greater." The song is an encouragement to every child of God to stand firm in his identity, and by the reason of the greater One through whom we live, move and have our being, be able to do greater works.
---
4. Wonderful – Mirabel Ekezie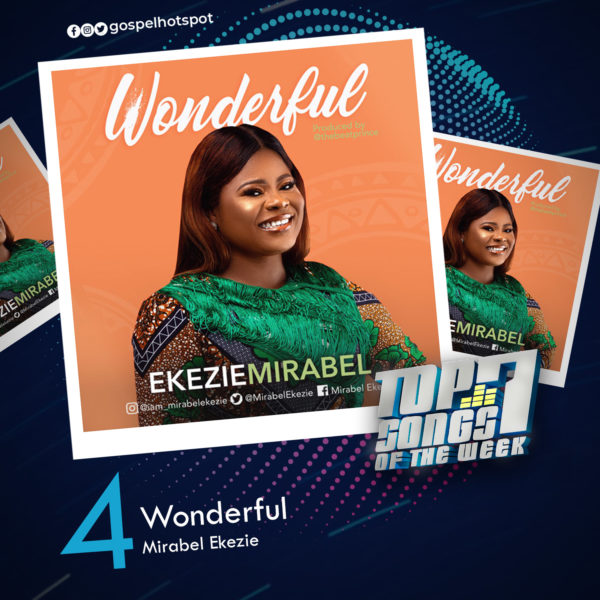 Gospel singer Minister Mirabel Ekezie releases her second single titled "Wonderful" following the release of her debut single "You Are God" which was a huge success and is still blessing lives all over the world.
"Wonderful" is a song born from a place of worship and a grateful heart unto God who has been my all in times of trials and intense need.
---
3. To Know You – Dunsin Oyekan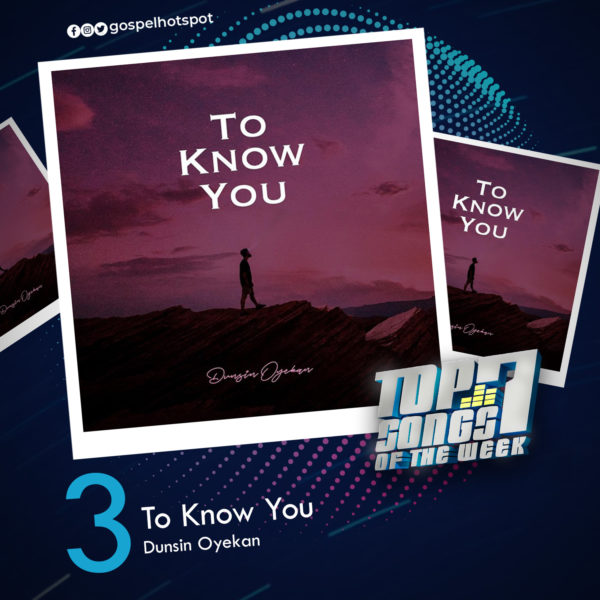 Nigerian Gospel minister, Dunsin Oyekan rolls out with a sensational number, "To Know You."
"To Know You" is currently making wave in the Nigerian Gospel music scene and it is dragged off Dunsin Oyekan's latest studio body of work, "The Gospel Of The Kingdom" album.
---
2. Jesus Never Fails – MaryJane Nweke Ft. Mercy Chinwo
Gospel music minister MaryJane Nweke is out with her latest offering titled "Jesus Never Fails." The new single features sensational Gospel music minister Mercy Chinwo.
She expresses her confidence in God with the Traditional Folkmusic, laced with Eastern Highlife and this is most noticeable with the lead guitar and percussion. MaryJane takes an inventory of the many wonders that is in the life Jesus offers, she concludes that He remains constant through all circumstances.
---
1. Yesu Na – Steve Crown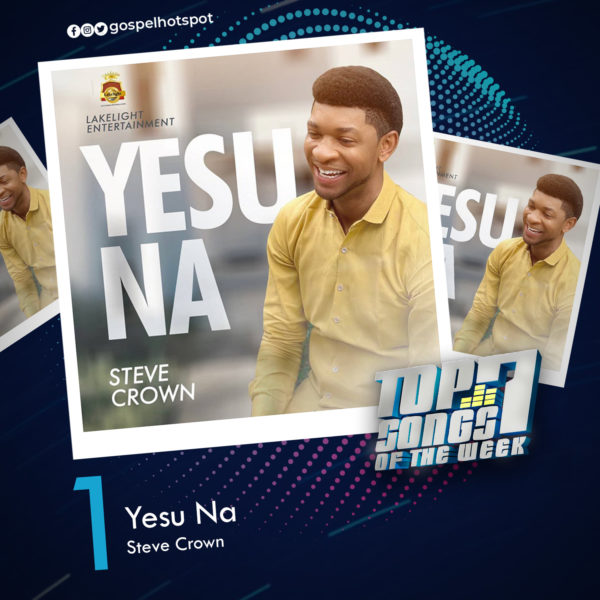 Highly celebrated gospel music minister and Lakelight Entertainment head honcho, Steve Crown releases yet another spirit-filled song titled "Yesu Na."
Steve Crown delivers a masterpiece, with the aim of inspiring and motivating everyone that comes in contact with the song as well as proclaiming God's majesty.
---
Did We Miss A Hit Song? Do you not agree with our listing? Add Your Voice, Leave Comments Below