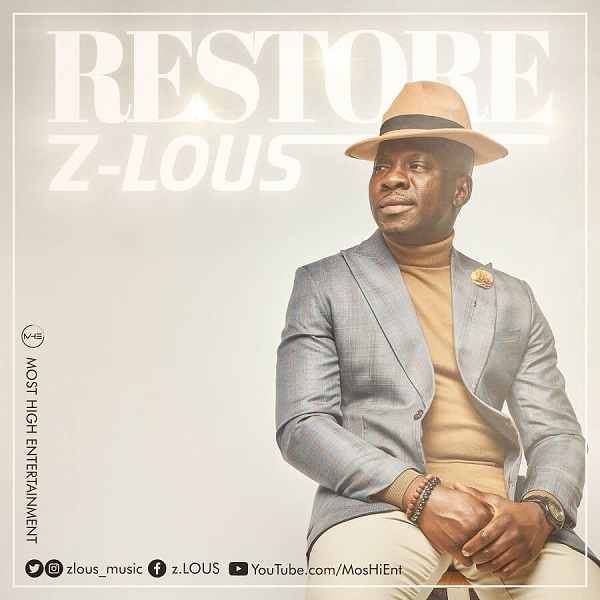 Christian recording artist, Z-Lous releases his much anticipated new single "Restore," via Most High Entertainment Group. This serves as the first new music from the US-based singer in 2 years following his well-received singles, "We Worship You" and "God Alone" released in 2019.
Timely, "Restore" speaks hope directly to troubled hearts of multitudes with a prophetic tone towards their specific current situations especially with the Global phenomenon we are faced with. The danceable song is an Afro-fusion laced with "Zealous" Vocals.
"I will restore you like I promised," sings Z-lous from the first few seconds into the track as he brings to reminder God's promises to restore all we might have lost according to His word.
Z-Lous released his debut album "Going Higher" in 2013 which took the Gospel music scene by storm and then went higher indeed with his captivating sophomore "Blessed Child" in 2015. The Nigerian-born is definitely not resting on his oars when it comes to Kingdom Business as he has hinted at more single releases in the course of the year, leading to his third album release.
Stream & Download Audio Below;