[Music + Lyrics] I Still Dey - Chavwuko Ft. Waju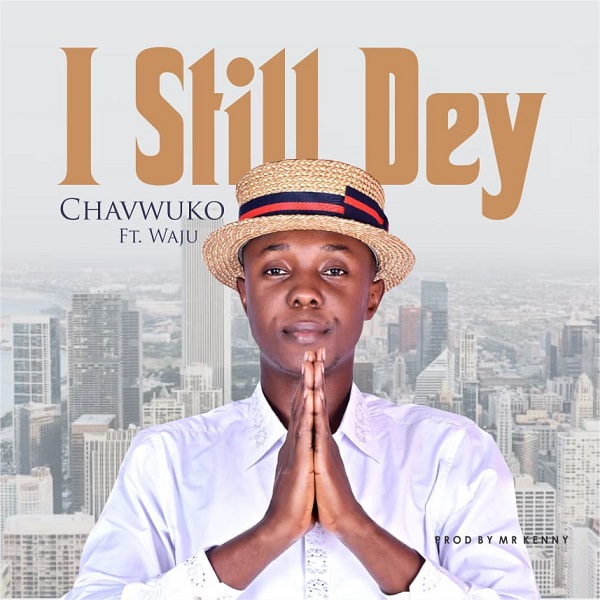 Nigeria fast-rising Gospel Contemporary artiste, Chavwuko features Waju in this new song tagged "I Still Dey."
Offered in Pidgin English, the brand new single translates as "I Am Still Here" in the English language.
The song provides focus on the opportunity available to us as Christians in the "Grace" of God to succeed, prevail and to remain in the presence of God.
The singer has performed on different musical stages in Nigeria and has been spotted at a different musical event with renowned gospel artist like Sammie Okposo, Anny Ibrahim, Joan Paul, Nikki laoye, Nene Soul Diva, Anny Iyang, Linda Etukudo and lots more.
This song comes after the successful release of "I Dey Pray" which captivated the attention of thousands and also thousands of streams on audio mack and other online digital streaming platforms.
"I Still Dey" song is produced by Mr Kenny.
Stream & Download Audio Below;
Lyrics: I Still Dey By Chavwuko Ft. Waju
Intro:
Yes I dey (2x)
By your grace, yes I dey
Level don change from
Yesterday.
Verse 1:
The matter wey dem bring
He change my name,
Carry me enter higher grace,
This love wey you dey show
I nor fit explain
You give me grace make I prevail
Forever and ever you're still the same
Na you be the God wey nor dey change
The fourth man in the fire is your name
Na you dey keep me up till date
Chorus:
I dey, yes I dey, I still dey up till date
By your grace yes I dey, level don
Change from yesterday (2x)
Verse 2:
Dem try to silence the voice you gave oh
(Oh, oh, oh, oh, oh, oh, oh)
Dey can never build fence around the sea
As day dey break everywhere dey nice oh
(Oh, oh, oh, oh, oh, oh, oh)
We thank baba God for the gift of life
Vamp:
I go dey praise my God, he go dey answer
My prayers oh, I go depend on him, he
Nor go leave me alone (2x)
Waju:
Bless the Lord oh my soul and all within
Me bless his name, you are the God that
Never fails, the God that never change
Baba ah ah ah mojubare oh
You are my keeper, protector, deliverer
My provider, healer, my solid Rock.
(Back to vamp)
Bridge:
I won't go back, I can't go back
To the way it use to be
Before your presence came
And change me (2x)
(Credit Williams Mc Dowell)
(Back to chorus)