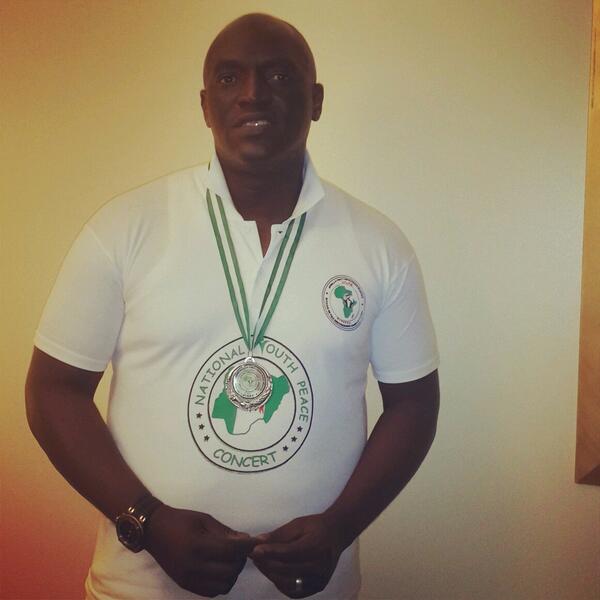 Gospel singer Sammie Opkoso was at the National Youth Peace Concert where he was appointed the Peace Ambassador for the African 1st Ladies Peace Mission by Dame patience Jonathan.
It will be recalled that in the heat of Boko Haram's incessant attacks in Yobe, Borno and Maiduguri last week, Sammie Okposo released a peace fostering single titled "Let Peace Reign," the timely single release seems to have certainly played a role in depicting Sammie Okposo's eligibility for the ambassadorship. Singer KCee was also appointed.
Sammie Okposo shared some pictures from the National Youth Peace Concert with other Nigerian artistes.